Market Guru in talk with RJ Salil Acharya of Radio City: Buy on dips is the mantra of this hour; Buy Godrej Properties & Godrej Consumers
Anil Singhvi, Managing Editor, Zee Business, said the buy on every dip is the mantra of the market at present. During a candid radio chat with RJ Salil Acharya, Radio City, 91.1 FM, Mumbai, Mr Singhvi said, people should buy Mumbai-based Godrej Properties and Godrej Consumers on the decline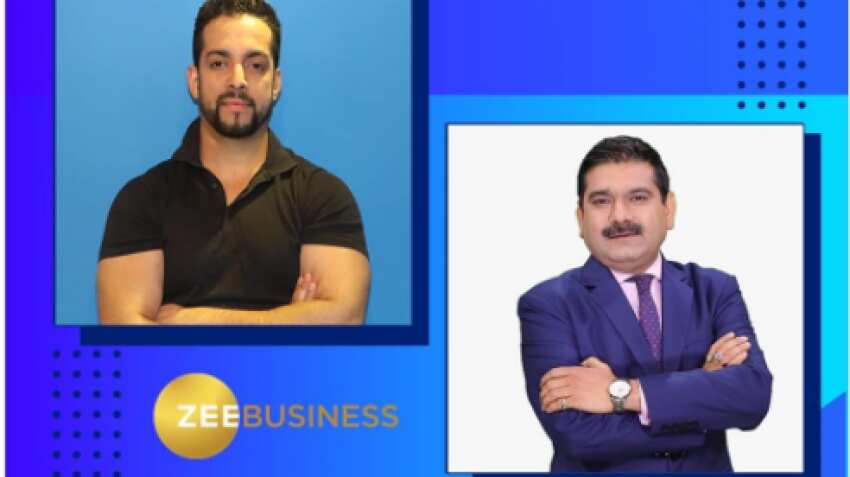 Mr Singhvi said there is no doubt in that most of the new investors have joined the stock markets during the Corona period, i.e. in the last 8-9 months
Written By:
Jitesh Kumar Jha
Updated: Thu, Nov 26, 2020
03:16 pm
new delhi, ZeeBiz WebDesk
Anil Singhvi, Managing Editor, Zee Business, said the buy on every dip is the mantra of the market at present. During a candid radio chat with RJ Salil Acharya, Radio City, 91.1 FM, Mumbai, Mr Singhvi said, people should buy Mumbai-based Godrej Properties and Godrej Consumers on the decline.
Starting the radio chat, RJ Salil said the market has been bullish despite prices are going up and inflation is increasing. Do you think that it is happening just because the first-time investors all over the world, whether it is the US or India or somewhere else, are probably sitting ideal this is why they are investing a lot. To which Mr Singhvi replied there is no doubt in that most of the new investors have joined the stock markets during the Corona period, i.e. in the last 8-9 months. There is a saying what should be done while sitting idle, some work must be done and in this case, they thought the opening of the trading accounts, watch TV, see the rates and trade and people are doing it fiercely.
To this RJ Salil said, aren't they afraid because whenever we think that the markets are quite high and is setting new records after which some experienced players books the profit and the next day they see that the indices have gone up by 500 points but we do not understand the reason for this. In his reply to this question, Mr Singhvi said, all these Abhimanyus' have just landed on this earth in last eight-nine have not yet come out of the Chakravyuh and till now they have just seen the boom in the market. The fear is felt only when there is a correction in the market or else there is a feeling that it's great! Buy anytime, i.e. buy them today and sell them at a profit the next day or take at low prices, which will go up, probably it may go up and down sometime but they will give the same profit. So, they have not experienced the damages yet and once they experience it – I am sure 100% everyone will do, even I have faced it and hope you would have also faced it – then they will fear, in fact, they will turn more careful.
After this RJ Salil asked Mr Singhvi for his advice right now, for anyone who is in the market including the new investors? Should they book and sit on the cash? Mr Singhvi said, who are inside should stay as if they are in the game than should play it and those who are sitting outside should come into the game. You will make money only when you will invest but when and how to invest for the purpose you will have to pay attention to dips, buy on dips. Buy on every dip is the mantra of the hour, where you can continue to buy because the market is showing a steady boom after a decline. Two reasons are very clear for the boom and they are (i) there are signs that the interest rates in the US will remain low for a long time and (ii) one more stimulus package, i.e. a relief package or a big money is set to enter the US markets. So, if on one hand, you have debt, fixed income and FD to keep your money but would not earn interest on them, on the other hand, there is enough money, then what you will do? To this RJ Salil replied, obviously will invest. And, Mr Singhvi said, this is the game that is running all over the world and will happen in India as well.
Then RJ Salil said, the market is almost 75% up from the March low, which is quite crazy considering no one would have thought that it will bounce back so soon. At the same time, a lot of discussions is happening on banks as there are talks to provide chances to private people due to which the banks have been bullish. So, in which stocks we can pay attention to the coming 10-15 days. Mr Singhvi said, you would remember that I have been recommending banks and Bank Nifty has reached the 30,000-mark but from here you should focus on FMCG stocks and ITC is my favourite and I had recommended to buy it also and it has grown a lot. But at lower levels, today I will tell you the names of two companies of Mumbai which should be bought and they are Godrej Property and Godrej Consumer Products. Both are Godrej group companies and Godrej Properties is a real estate company and Godrej Consumer is a company whose products are usually used by us. So these are the two companies, which should be bought on the decline
See Zee Business Live TV Streaming Below:
Market Guru in talks with RJ Salil Acharya of Radio City is a series of interviews on stocks market.
Get Latest Business News, Stock Market Updates and Videos; Check your tax outgo through Income Tax Calculator and save money through our Personal Finance coverage. Check Business Breaking News Live on Zee Business Twitter and Facebook. Subscribe on YouTube.