Marked earnings growth expected in Q3FY18: Report
Autos, metals, and consumers goods to drive earnings, while cement, IT, pharma and OMCs would be laggards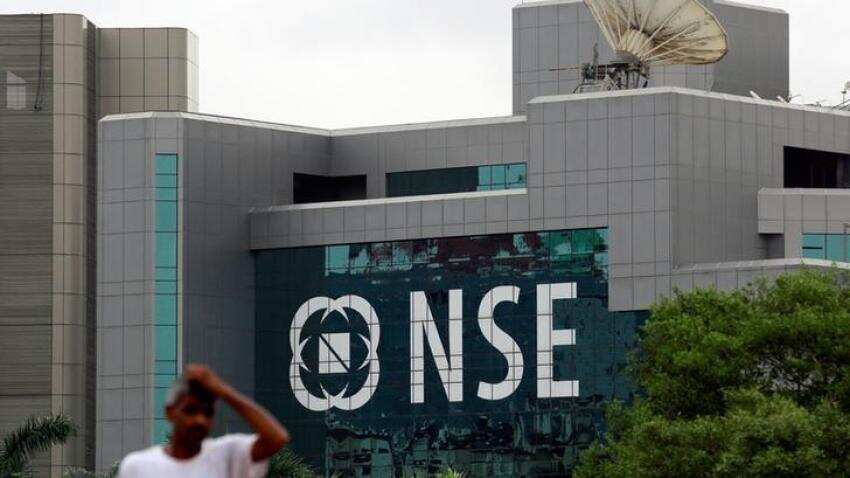 Export‐oriented sectors such as IT and pharma would remain soft. Image source: Reuters
Key Highlights

For Nifty, the brokerage estimates 12% earnings per share
For FY19, Nifty growth is forecast to be 22‐25%
Topline of Nifty firms estimated to grow ~20% YoY
The Q3FY18 performance is likely to indicate an improvement in earnings momentum, clocking double-digit (14% YoY) growth, a marked improvement over subdued growth of 2% in H1FY18, Edelweiss said in a report. 
 
For Nifty, the brokerage estimates 12% earnings per share (EPS) growth (H1FY18: 0%). Key things to track include: a) hit on banks' treasury income (owing to higher interest rates); b) impact of higher commodity prices on gross margins of consumer companies; c) GST related issues; and d) Forex impact
on export‐oriented sectors such as information technology (IT) and pharma. 
 
"What is more encouraging is that earnings would be more broad based with even our coverage universe, ex-banks & commodities, likely to post 9% profit growth after contracting for 4 quarters. Undoubtedly, though low base will be at play, things seem to be improving. Autos, metals, and consumers would drive earnings, while cement, IT, pharma and OMCs would be laggards," the report said.   
 
Topline also set to improve. Topline is estimated to jump 18% year-on-year or YoY (10% in Q2FY18), primarily on low base and higher commodity prices. Commodity companies are expected to post 30% topline growth owing to rising prices. Domestic consumption‐oriented sectors (ex-telecom), such as auto and consumer would post double digit topline growth after many quarters. 
 
Export‐oriented sectors such as IT and pharma would remain soft. In banking, while credit growth is higher, it will be partially offset by lower investment gains
as bond yields have risen in last 3‐4 months.
 
Nifty's Q3FY18 growth looks healthy, with 8‐10% earnings growth expected in FY18.  
 
Nifty companies are estimated to report topline, EBITDA and PAT growth of 20%, 12% and 12% YoY, respectively, implying 4% EPS growth in 9 months of FY18. While earnings growth is improving, Q4 of FY18 asking rate is still high (20% on consensus estimates), implying potential downgrade risk.
 
For FY19, Nifty growth is forecast to be 22‐25%.
 
"Unlike past four quarters when topline growth was restricted to mainly commodities and banks, we expect growth to be broad based in this quarter. Domestic‐oriented companies (ex-telecom) are expected to post 13% growth – a multi‐quarter high," the report said.
 
"Sector‐wise, we expect BFSI, domestic investment and domestic consumption (ex-telecom) to post double digit growth (14%, 11%, 14%, respectively) better than the growth seen in H1FY18 (6%, 8%, 10% respectively). On exports front, revenue is estimated to grow 8% versus 2% in H1FY18. However, pharma and IT are likely to post disappointing growth of 1% and 4% YoY, respectively," the report added.
 
This improvement in topline would primarily be on account of low base (note ban) and fading impact of goods and services tax (GST)‐led disruptions. The improvement is encouraging and its sustenance is important. 
 
Topline of Nifty companies is estimated to grow by ~20% YoY. However, revenue is likely to grow 11% year-on-year or YoY (excluding oil marketing companies) compared to 8% in H1FY18 and 6% growth in Q3FY17. HPCL, BPCL and IOCL are expected to clock 40% plus top‐line growth. However, Bharti Airtel, Sun Pharma and Lupin are likely to post double‐digit contraction in top‐line growth.
 
Updated: Mon, Jan 08, 2018
02:48 pm
ZeeBiz WebDesk