Malls in India now a blend of entertainment, tech experience; no longer a shopping arena
At Noida, DLF Mall of India stands tall shedding all its old inhibitions. Tech is all set to make life a lot better for customers visiting the India's biggest mall. It will no longer be just a mall offering shopping experience, but an arena that blends entertainment and technology to give you a fabulous feeling.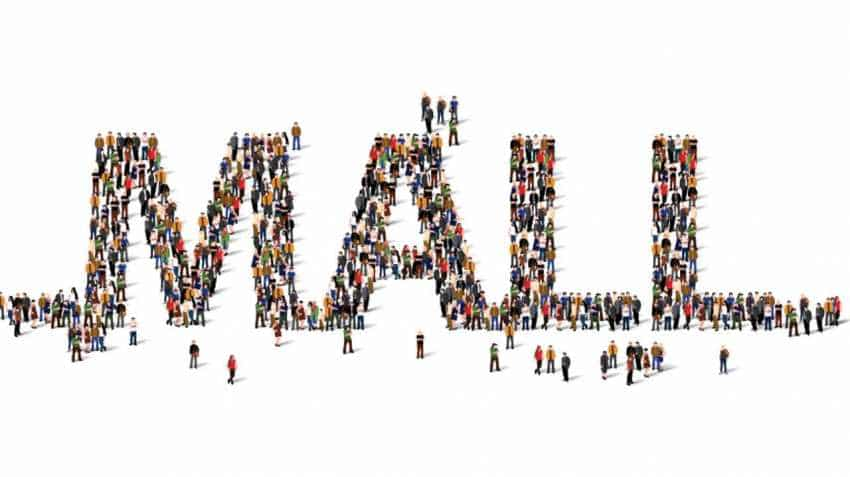 At Noida, DLF Mall of India stands tall shedding all its old inhibitions. Tech is all set to make life a lot better for customers visiting the India's biggest mall. Image source: DNA
At Noida, DLF Mall of India stands tall shedding all its old inhibitions. Tech is all set to make life a lot better for customers visiting the India's biggest mall. It will no longer be just a mall offering shopping experience, but an arena that blends entertainment and technology to give you a fabulous feeling.
"What we are trying to do is elevate the touch and feel aspect to the next level while making them experience it even before they enter the shopping mall. Firstly, we are creating the best wifi experience that anyone has seen in this country. It will not only provide stickiness but also give us an opportunity to start analysing our customers," says Pushpa Bector, executive vice president and head, DLF Shopping Malls. She adds that the new experience platform, christened Lookout, will give real-time offers and experiences, information on trending items, GPS tracking, geo-navigation, quick-assist and a host of other services to their consumers when it will be launched in the first week of September.
While malls know the footfalls, they never know who their customers are. "I think that's the advantage online retailing companies have always had. They have used this info to understand the consumers and talk to them directly. We attract 4.5 million consumers in a month across our malls and we'd like to know who they are and what are their choices, tastes and preference. This is what we are trying to do with our digitisation foray," says Bector, who handles a big portfolio of five malls encompassing 3.4 million sq ft of retail space.
Offering similar glimpse of a tech-evolved retail destination is Kochi's Lulu International mall, nearly as big as DLF Mall of India. It uses advanced technologies like automatic number plate recognition (ANPR), geo-fencing and digital beacon technology to engage with mall visitors and inform them of the latest promotional activities and deals available in the mall.
No mall-function
Shopping malls in India have come a long way over the past decade. Initial years of the fad involved constructing a big concrete box and filling up the retail space with anyone and everyone who'd take it up. The mistakes and failures that followed made real estate developers realise it's not really their 'bag of cement'.
Mall development plans / land parcels underwent a change of use to commercial and residential spaces as real estate players fought their own battles of survival. The advent of online shopping on various e-commerce and e-marketplaces only added to the challenges. Retailers housed in the operational malls were forced to take the 'year-round sale' approach to beat competition from digital warriors.
Many developers, according to Rajneesh Mahajan, chief executive officer, Inorbit Malls, misread retail shopping mall development as a real estate asset. "Then they realised it is not, but something that needs to be run on a day-to-day basis with a lot of effort and engagement. Several developers held back their plans. Somehow, there was a kind of slowdown in new announcements and people wanted to understand what is the right model and which is the right kind of mall that will work or not work, what consumer psyche is, how e-commerce is going to impact this business, etc," said Mahajan, who operates five malls encompassing 2.5 million square feet across West and South India.
The realty onslaught brought sanity in mall development, separating the men from the boys. Mall developers began focusing more on understanding the science of leasing. This was combined with the art of having a good mix of retailers (Indian and global brands), F&B options and, entertainment offerings to build a successful business.
The overall shopping behaviour of consumers, however, is constantly changing and shopping malls will need to focus on their strengths like touch, feel and experience, says Nishank Joshi, chief marketing officer, Nexus Malls, which is the Indian retail portfolio arm of world's leading investment firm The Blackstone Group.
"People will need to come out of their homes for food and entertainment. This is one area which will see a lot of traction in malls hereon. The percentile of space given to food and entertainment is set to double over the next five years as that is an experience that others cannot duplicate. The growing experimental palate of an average Indian consumer will fuel this only further. Today, shopping malls have 10% to 15% dedicated to food and entertainment, five years hence, it may well be over 30%," said Joshi, who runs nine malls across the western/northern markets, housing over 1,700 stores.
The bounce back
Interestingly, the mall leasing space is also starting to look up after a slump phase in the recent past. This is evident from the fact that the net absorption in the first half (H1) of calendar year 2018 for retail space has seen a rise of over 75% on-year recording a total absorption of 1.9 million square feet (msf). However, new completions saw a decline of about 25% on-year with total completion of new mall space recorded at approximately 2.1 msf in H1 2018.
Ramesh Nair, chief executive officer and country head, JLL India, avers that the retail scenario in the country has begun to show "signs of maturity" now, by concentrating on malls that will have longevity, sustainable business and have scope of refurbishment and renovations in the future.
"As Indian consumer becomes more discerning, the physical asset surrounding retail has become important in creating the right experience. Therefore, developer companies are now creating retail destinations rather than mere shopping centres. In the next few years, we will see a concentration of large format malls that will allow shoppers a variety of experience beyond purchase," says Nair.
In fact, JLL estimates that over the next six months of 2018 (July - December) there will be fresh supplies of 3.7 msf in the top seven cities of the country. Of the total, Hyderabad will see the highest volume of 1.8 msf, Delhi at 715,000 square feet will see the next highest volume of mall space supply followed by Chennai (511,000 sq ft) and Bangalore (500,000 sq ft). Pune is expected to be the only market which will not see any new addition of retail mall space in 2018.
Physical or digital
There certainly is a sense of optimism in the shopping mall industry but does it mean industry players can now finally relax and see business heading north in the coming years. Not really. That's because e-commerce players are still viewed as a major threat. In fact, there is a lot of talk of the possible death of brick-and-mortar retail as a result of aggressiveness showcased by home-grown and global e-commerce companies operating in India.
Anuj Kejriwal, managing director and chief executive officer, Anarock Retail, has a different point of view though. "This is not to say that e-commerce has not had an impact. Definitely, Indians who know how to navigate the online world may not go to a mall if they need just a few things and for which they can wait a few days. The commute to and from a mall is an important factor considering that going to the car park and waiting for your turn to take the elevator is a daunting task, and it is definitely not worth it just for picking up a handful of non-critical items," says Kejriwal.
However, Indian consumers are also quite open to deferring smaller purchases during the weekends when they can couple the shopping with other activities that a mall can offer. "The fact is that shopping malls have just got started in India and they are definitely here to stay. Developers are learning through trial and error and coming up with more winning formulas for their malls. 
Also, with retailers going omni-channel in their approach to selling, we will see the great Indian mall revolution spin into its next cycle of evolution," says Kejriwal, adding that nearly 85 malls are expected to come up in India, and more than 30 new malls accounting for nearly 14 msf area are expected to open just in the top eight cities by 2020.
Smart malls
Digital and technological advancements have facilitated consumers to access everything on their mobile devices while also possibly shop everything they could otherwise buy from a shopping mall. Discounts, however, are the key motivator for any consumer making an online purchase. While malls may not be able to compete with discounts offered by online players, they certainly can when it comes to the touch, feel and overall experience associated with the shopping. Building on this unique selling points, mall owners are making significant investments in technology thus taking on online shopping.
Physical stores are getting 'smarter' by using technologies like robotic intelligence, analytical data and consumer-centric platforms such as augmented reality (AR) or virtual reality (VR) to attract customers and give them an impactful experience. "Numbers suggest that consumer expenditure in India will rise to $3,600 billion by 2020 from $1,595 billion in 2016. If mall operators and the retailer tenants get their strategy right, they are definitely poised for retaining and adding customers. Today, a tech-enabled retail environment equals repeat visits, increased footfalls and higher sales," says Kejriwal.
Tech-enabled evolution will be key to the success of shopping malls in the coming years and players will need to be ahead of the curve to be able to retain customers while simultaneously growing their business. The brick-and-mortar retail is certainly getting smart and tech-savvy in their approach. And staying in tune with the times, building on the strengths will hopefully ensure their place in the overall retail business environment in the coming years.
BUYING POWER
Consumer expenditure in India will rise to $3,600 billion by 2020 from $1,595 billion in 2016  
More than 30 new malls accounting for nearly 14 msf area are expected to open just in the top eight cities by 2020  
Net absorption in H1 of 2018 for retail space has seen a rise of over 75% on-year recording a total absorption of 1.9 million square feet
Source: DNA Money