Maharashtra plastic bags ban a pain? Here is big relief
In case you get caught using plastic bags than you will face a penalty of Rs 5,000 as a first time offender. This penalty can go up to Rs 10,000 and Rs 25,000 if you turn into a repeat offender.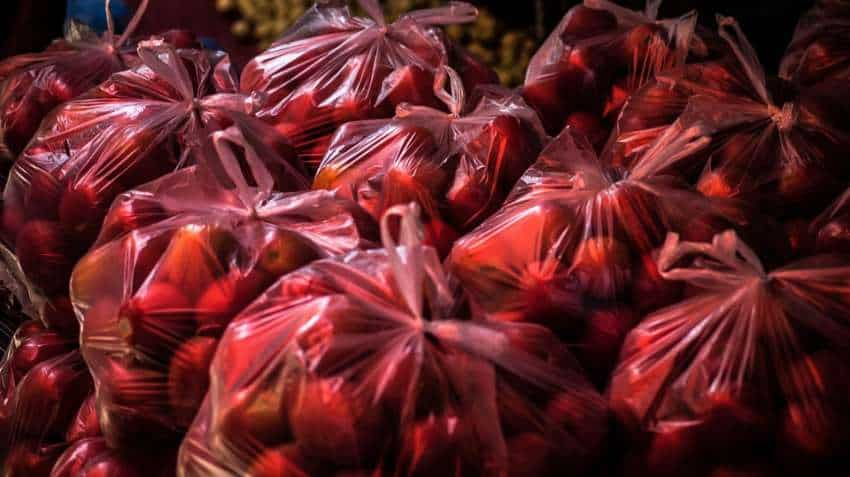 Representational Image: Photo: Pixabay
The Brihanmumbai Municipal Corporation (BMC) has started fining citizens and shopkeepers for defying the plastic bags ban. A ban came into existence from June 23 last week, and it is going on at full speed. Even Indian Railways has announced stringent policies for people using plastic bags at stations. In case you get caught using plastic bags than you will face a penalty of Rs 5,000 as a first time offender. This penalty can go up to Rs 10,000 and Rs 25,000 if you turn into a repeat offender. The BMC has deputed  200 inspectors to catch hold of defaulters and fine them for using plastic. As we know a new movement is raising billions to fight climate change. Plastics have become one of the most used materials on the planet. Chlorinated plastic can release harmful chemicals into the surrounding soil, which is very harmful for humans, climate, surface and the surrounding, weather, also the ecosystem.
This can cause serious harm to the species. Landfill areas contain many different types of plastics. Plastic affects human health. Toxic chemicals leach out of plastic and are found in the blood and tissue of nearly all of us. Exposure to them is linked to cancers, birth defects, impaired immunity, endocrine disruption and other ailments.
Only 15% of this plastic waste is collected and recycled into secondary plastics globally each year. As Plastic is becoming an urgent public health and planetary problem creating hugely negative impacts on the environment.
The Indian Railways has now followed stringent measures for Mumbaikars and many other cities with an aim to support the Maharashtra government's plastic bag ban policy. It has been revealed that, for the citizens who violate the new law on plastic bag ban in Maharashtra, they will be liable to pay a penalty upto Rs 25,000 to Railways. This week, the Therefore,  From June 23, these inspectors, along with BMC employees will start penalising citizens and vendors if they will be found using the banned plastic items.
 
Because of which government came up with the major decision by issuing a ban on the plastic related products. 
What Does The Ban Include? Check out full list of plastic ban items below:
Plastic bags with handle and without handle
The disposable products manufactured from plastic and thermocol (polystyrene) such
As single use disposable dish, cups, plates, glasses, fork, bowl, container
Disposable dish/ bowl used for packaging food in hotels, spoon, straw, non-woven 
polypropylene bags, cups/ pouches to store liquid
Packaging with plastic to wrap or store the products
Packaging of food items and food grain material
These concerns was obvious and very important to take the strong decision and most of the people are supporting it.
Now what is the substitute for plastics and thermocol ?
Today after banning plastics, people are shifting towards paper bags, jute cloth bags, and majorly old news papers are used in small shops and markets. This spurs demand for paper in the market which are completely biodegradable.
Now here is a catch, for making of newspapers, leaf utensils, paper bags and rest of the paper related products. The process of making a paper begins with the raw wood, trees are cut down and turned into wood chips.
The fibers or cellulose are extracted from the wood chips and put into a machine called a digester to be made into a paste called pulp. The pulp is processed by a machine and dries it into paper. 
But from years we are against cutting trees for our environment, for many different reasons. In short to protect the environment from plastics we are cutting trees which is more harmful and again is a broad overview of the key issues.
Updated: Tue, Jun 26, 2018
03:11 pm
Mumbai, ZeeBiz WebDesk