Maharashtra cuts VAT on petrol by Rs 2 per litre and diesel by Rs 1 per litre
Maharashtra government trim down VAT on fuel prices. From midnight of Tuesday, in Maharashtra the petrol price will be at Rs 60.55 per litre and diesel near Rs 59 per litre.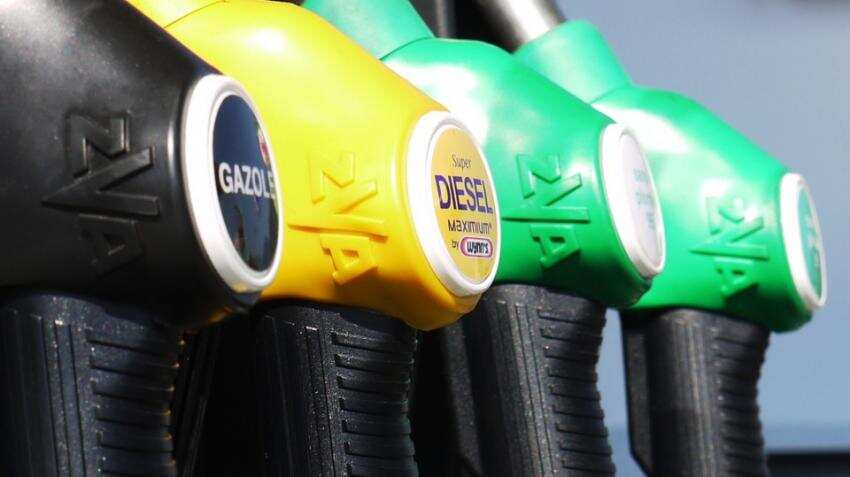 Representational Image. Photo: Pixabay
The Maharashtra Cabinet on Tuesday reduced Value Added Tax (VAT) on petrol by Rs 2 per litre and diesel by Rs 1 per litre effective from midnight. 
From midnight today, petrol price in Maharashtra will be Rs 60.55 per litre and diesel near Rs 59 per litre. 
This move comes right after when Gujarat government followed nearly 4% cut in VAT - for petrol by Rs 2.93 per litre and diesel by Rs 2.72 per litre. 
Indian states are being asked by the Oil Minister Dharmendra Pradhan and Finance Minister Arun Jaitley to reduce their VAT on fuel in order to bring down prices and cushion the impact of rising international prices of petrol and diesel.
Pradhan last week mentioned that states must give further relief by reducing VAT by 5%.
The government has taken a hit by reducing excise duty on petrol and diesel products by Rs 2 per litre each. This reduction will cost the centre - revenue loss of Rs 13,000 crore in remaining FY18 and Rs 26,000 crore in the year 2017 from excise duty. 
Jaitley on October 04, mentioned  a large part of taxes collected on petroleum products goes to states. Besides their own VAT collection, they also get 42% of central duties.
So states must also bear a part of the impact, he said, adding that the revenues of both the Centre and state governments would be impacted by duty cuts but an upward movement in the economy would give adequate space for covering up of the lost revenue.
Maharashtra levies 46.52% VAT (47.64% in Mumbai) on petrol, the highest in the country. Andhra Pradesh has 38.82% VAT on petrol while BJP- governed Madhya Pradesh levies 38.79% VAT on the fuel.
In Maharashtra, petrol and diesel prices are trading near Rs 80 per litre and Rs 61 per litre - which is at three year high. 
Last year on September 17, 2016, Maharashtra Chief Minister Devendra Fadnavis hiked VAT on petrol by Rs 1.50 per litre. It has not touched diesel prices, fearing losing revenue to neighbouring states. 
Hike in VAT was made in two categories on that day. Where VAT was 12.5%, it was raised to 13.5%, and where it was 5.5% - then was  increased to 6%
70% of total final retail prices of petrol and diesel are accounted by tax charges.