Leasing activity up 45% across metros in Jan-June 2018: Report
The average size of space take-up increased from approximately 75,000 square feet during first half of 2017 to close to 90,000 square feet during January-June 2018, the report noted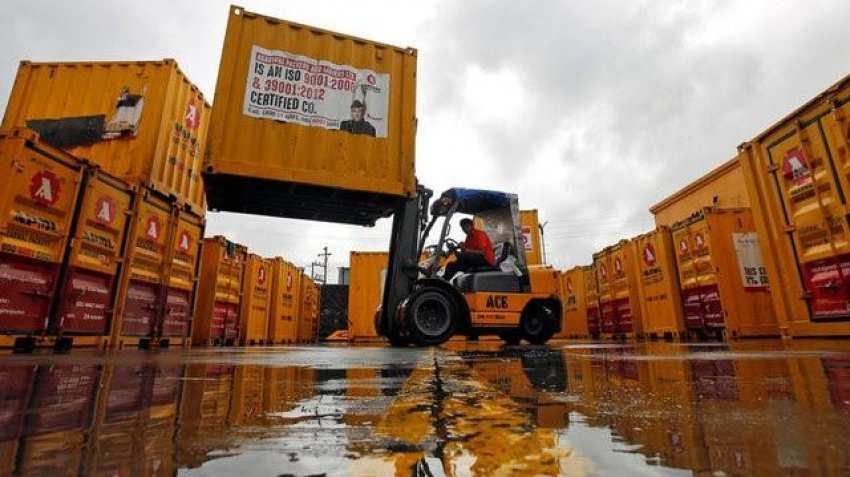 the overall demand for logistics and warehousing space was largely concentrated in Bengaluru, Delhi, Mumbai ; Image source:Reuters
Leasing activity in the logistics and warehousing sector across seven major cities in India rose by 45 per cent during January-June 2018, on a year-on-year basis to around 10 million square feet, a CBRE report said on Monday.
The increase in leasing activity was driven by consolidation and expansion in e-commerce, third party logistics, retail, and engineering and manufacturing sectors among others, it said.
In its report "India Industrial and Logistics Market View, H1 2018", the consultancy firm CBRE said: "Transaction activity continued to gain strength in H1 2018 as close to 10 million sq. ft. of space was leased across seven cities, an increase of about 45 per cent compared with H1 2017."
"This is due to policy reforms that the logistics and warehousing sector has undergone in the past two years (particularly the implementation of the Goods and Services Tax), as more and more corporates in this sector consolidate their operations and locate closer to consumption hubs, thereby driving demand for larger warehouses," it said.
The average size of space take-up increased from approximately 75,000 square feet during first half of 2017 to close to 90,000 square feet during January-June 2018, the report noted.
Watch Zee Business video here:
According to the report, the overall demand for logistics and warehousing space was largely concentrated in Bengaluru (25 per cent), followed by Delhi-NCR (21 per cent) and Mumbai (20 per cent). 
The other cities where the survey was conducted were Chennai, Hyderabad, Kolkata and Ahmedabad.
Updated: Tue, Aug 21, 2018
11:28 am
New Delhi, IANS