Kerala to cut tax on petrol, diesel by Re 1 from Friday
In a bid to bring some relief in rising fuel prices, the Kerala government today said it will bring down Re 1 per  litre  in the price of petrol and diesel from Friday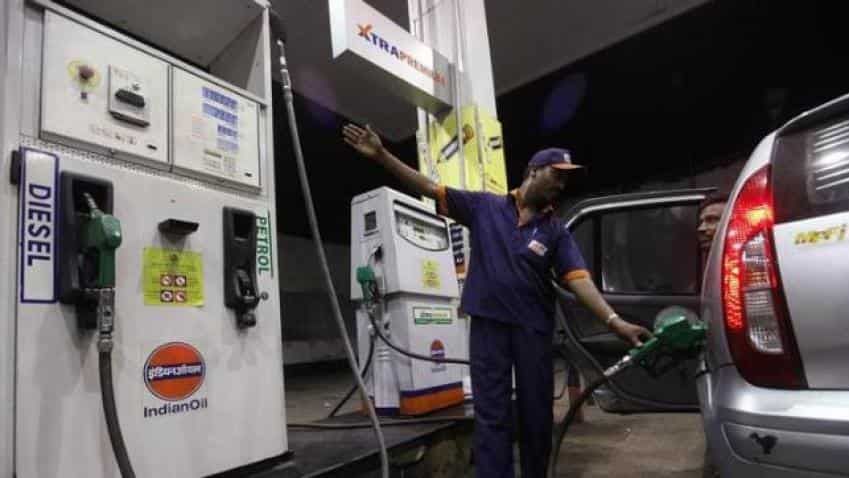 Kerala Chief Minister Pinarayi Vijayan reportedly told reporters that the state government will forego Re 1 from its tax portion. Image source: Reuters
Updated: Wed, May 30, 2018
08:36 pm
ZeeBiz WebDesk
In a bid to bring some relief in rising fuel prices, the Kerala government today said it will bring down Re 1 per litre in the price of petrol and diesel from Friday. The announcement came after petrol and diesel prices soured following rise in global price of crude oil and there were a lot of outrage among the people. Kerala Chief Minister Pinarayi Vijayan reportedly told reporters that the state government will forego Re 1 from its tax portion. The cut in tax on these fuels will cost the state exchequer Rs 509 crore in a year, according to IANS report.
 
Petrol prices (IOCL) in cities like New Delhi today were Rs 78.42 per litre, Kolkata Rs 81.05 per litre, Mumbai Rs 86.23 per litre and Chennai Rs 81.42 per litre. Diesel prices in New Delhi were Rs 69.30 per litre, Kolkata Rs 71.85 per litre, Mumbai Rs 73.78 per litre and Chennai Rs 73.17 per litre. 
 
"We wish to send a message to the Centre that despite pleas from several quarters, it is not doing anything to bring some relief to the people," Vijayan was quoted as saying. Crude oil today climbed to $76 a barrel, supported by tight supplies.