Karti Chidambaram arrested on return from UK trip at airport: Latest developments in INX media case
Karti Chidambaram arrested: In a significant development, the Central Bureau of Investigation (CBI) arrested the son of former Finance Minister and senior Congress leader P Chidambaram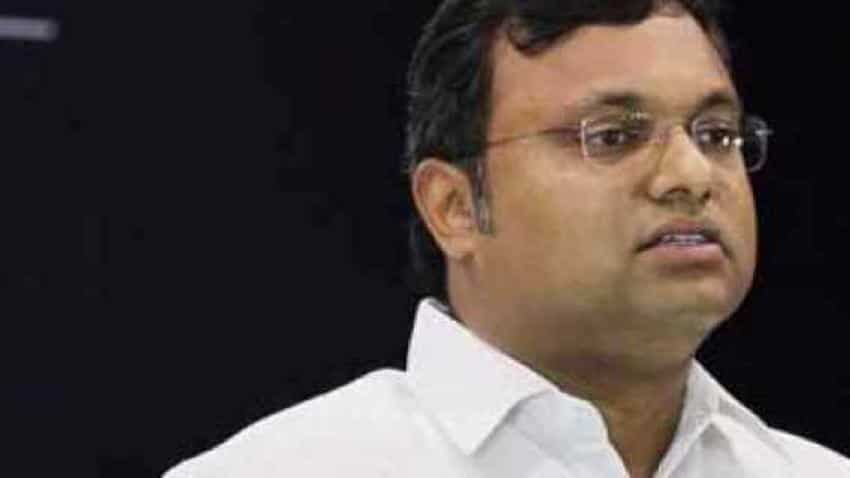 Karti Chidambaram arrested: It is alleged that there were irregularities in FIPB clearance given to INX Media. The company received overseas funds to the tune of Rs 305 crore in 2007 when P Chidambaram was the Union finance minister. Image source: PTI
Updated: Wed, Feb 28, 2018
12:12 pm
ZeeBiz WebDesk
Karti Chidambaram arrested: INX Media case today took a very serious turn. The case was hanging fire for quite some time with a number of high profile personalities giving their takes, but the action was taken by the concerned authorities today. In a significant development, the Central Bureau of Investigation (CBI) arrested the son of former Finance Minister and senior Congress leader P Chidambaram. This was with regard to alleged wrongdoing connected to CBI probe in the INX media case involving Karti Chidambaram. Check Karti Chidambaram's arrest and the latest developments: 
 
It has been revealed that Karti was arrested at Chennai airport at around 8 am.
 
Karti had just returned from the United Kingdom.
 
This action follows an FIR filed by the CBI on May 15, 2017 that alleged irregularities in INX Media case. 
 
It has been alleged that there were irregularities in FIPB clearance given to INX Media. The company received overseas funds to the tune of Rs 305 crore in 2007 when P Chidambaram was the Union finance minister. 
 
Karti Chidambaram had allegedly been a beneficiary in the clearance provided and that he received Rs 10 lakh in the case.
 
BJP leader Subramaniam Swamy reacted today by saying, "It was expected, and there are still many other cases to come. Because in the INX case, in connection to which he has been arrested, Indrani Mukherjee has given a confessional statement. In all the investigations, he has been lying. He has employed all the tricks that money launderers usually do."