Karnataka assembly elections 2018: Rahul Gandhi launches Mann Ki Baat manifesto
Karnataka assembly elections 2018: "If Adityanath comes here, it will be a minus point for BJP. What has he done in UP? In one year he failed miserably. In his own constituency, BJP was defeated. Why should he come here and do anything," said Siddaramaiah on Thursday while responding to reports of Yogi Adityanath's plan to address over 35 rallies and road shows in the state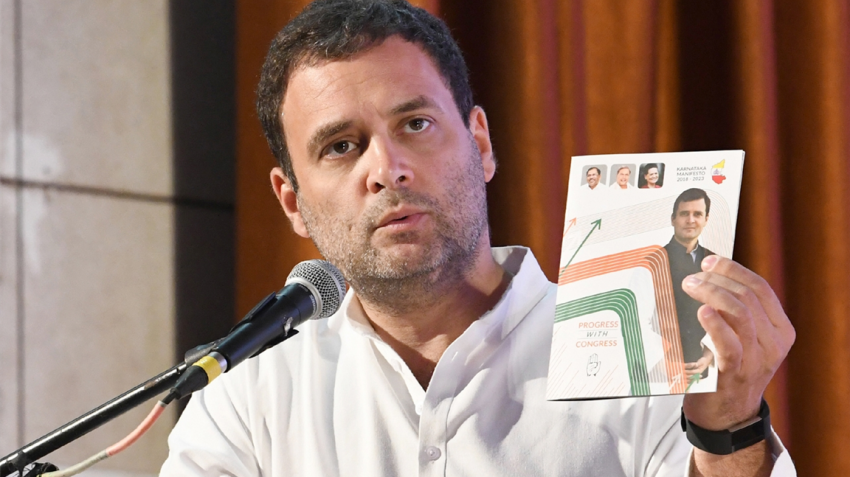 Karnataka assembly elections 2018: Rahul Gandhi launches Mann Ki Baat manifesto. Image source: IANS
Updated: Sat, Apr 28, 2018
02:36 pm
ZeeBiz WebDesk
Karnataka Chief Minister Siddaramaiah is of the opinion that Uttar Pradesh CM Yogi Adityanath will prove to be a liability for the BJP and will have a negative impact on the party if he campaigns in the state for the upcoming Assembly elections. "If Adityanath comes here, it will be a minus point for BJP. What has he done in UP? In one year he failed miserably. In his own constituency, BJP was defeated. Why should he come here and do anything," said Siddaramaiah on Thursday while responding to reports of Yogi Adityanath's plan to address over 35 rallies and road shows in the state.
According to state BJP leaders, Adityanath's Nath sect has a considerable following in coastal regions and they are banking on the UP CM to defeat the Congress in those seats. Siddaramaiah has been extremely vocal against Adityanath and Prime Minister Narendra Modi and even called the duo 'North Indian imports'. He also mocked BJP's chief ministerial candidate BS Yeddyurappa and called him a 'dummy'. BJP, too, had hit back at Siddaramaiah accusing him of trying to divide North and South India.
"Imports? How much low can you stoop Mr CM? Your attempt at North-South divide is disgusting. But we understand your anxiety. While you are rejected by your own constituents, PM Modi has a pan India appeal. It's time you learn a thing or two about leadership when he's here," BJP tweeted.
The party had also taken potshots at Sonia Gandhi and asked Siddaramaiah what he had to say about occupants of 10, Janpath.
(Source: DNA)