Jobs 2018: Looking for employment? Here is why you may get it in Jul-Dec period
Jobs 2018: Companies are bullish about recruitment activity in the July-December period as replacement hiring and job creation are expected to see an uptrend in the next six months, says a report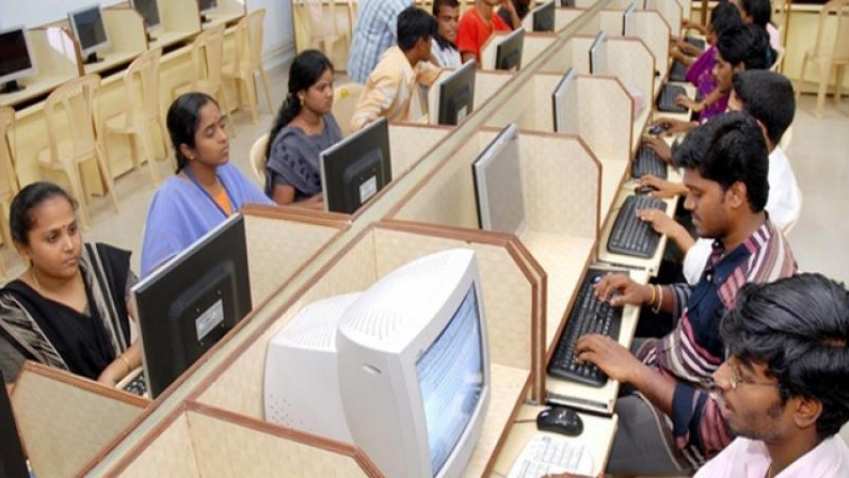 More than half of the recruiters predicted that hiring would take place among domains like sales, marketing, IT and operation. Image source: PTI
Jobs 2018: Companies are bullish about recruitment activity in the July-December period as replacement hiring and job creation are expected to see an uptrend in the next six months, says a report. According to Naukri Hiring Outlook Survey, 70 per cent recruiters believe hiring activity is expected to increase in the second half of 2018, while layoffs are likely to be negligible as it was cited by only 2 per cent of recruiters.
"The survey results herald a positive sentiment and the job market is likely to move further north. Looks like sectors like, IT-software, construction, BFSI and auto will lead this growth. Good times ahead for jobseekers," said V Suresh, Chief Sales Officer, Naukri.Com. More than half of the recruiters predicted that hiring would take place among domains like sales, marketing, IT and operation.
The top three areas where maximum hiring is expected are statistical analysis and data mining, project management and experience in Artificial Intelligence and machine learning. The report further noted that pay hikes across industries are likely to increase in the upcoming appraisal cycle and 55 per cent recruiters said average increase in pay will be 10 per cent or higher.
Almost every 4 in 10 recruiters agreed that the top performers will get an increment between 10 to 20 per cent, while 15 per cent of the recruiters confirmed that the rate of increment will be up to 20 per cent or higher, the survey noted. Notably, more than half the recruiters mentioned that talent crunch is a concern for IT, Operations Sales and Marketing, the fields in which greater hiring is expected.
While there is optimism in terms of job creation and growth, there also exists concern among recruiters about the availability of the right talent for new jobs. 50 per cent of the recruiters highlighted that talent crunch will intensify in the coming six months.
Naukri Hiring Outlook is a semi-annual survey conducted among recruiters and recruitment consultants aimed at gauging hiring trends across companies and industries. Over 1,500 recruiters and consultants representing more than 15 major industries participated in this edition of the survey.
 
 
Updated: Mon, Aug 13, 2018
07:51 pm
PTI