IPL 2019 EXCLUSIVE: How brands are using this sporting extravaganza to increase recall value, improve market share
We are at the business end of the 12th edition of the Indian Premier League, the stakes are high, millions are on line and, brands have less than a week left to make the most of this opportunity. The overall value of the IPL ecosystem had increased from $5.3 billion in 2017 to $6.3 billion in 2018 and is expected to take another leap this year.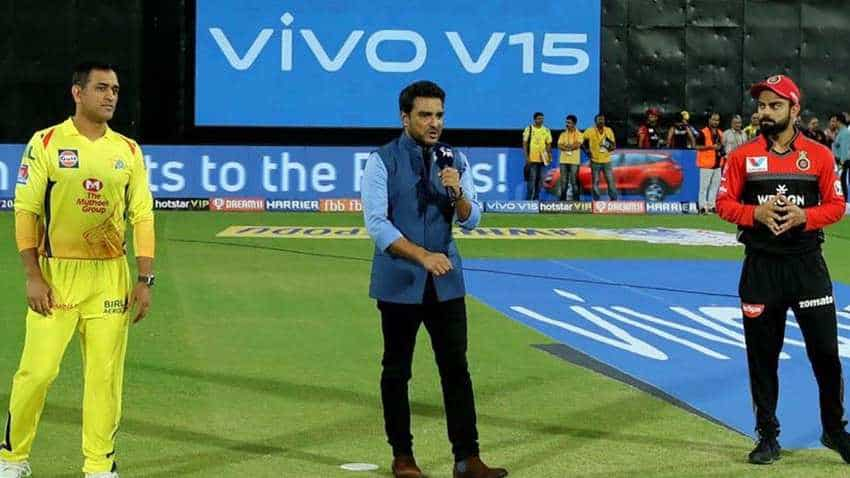 At this rate, IPL will continue to serve as the ideal platform for brands to reach out to their target audiences. Source - IPL.
We are at the business end of the 12th edition of the Indian Premier League, the stakes are high, millions are on line and, brands have less than a week left to make the most of this opportunity. The Chinese smartphone manufacturer Vivo was a relatively unknown entity in India when it had decided to splash a massive Rs 2,199 crore ($315 million) to buy the title sponsorship for the marquee tournament for five years (2018-22), six times more than what the previous sponsor had paid. Since then the brand has not only increased its recall value in the country but has also added to its market share. Over the last quarter, Vivo clocked triple digit overall growth of 119% in the Indian market. This year, the tournament has already seen 411 million viewers (at the time of writing) – close to what it had registered last year – further helping brands. For Vivo, the key has been offering cricket crazy consumers, unique differential experiences. The brand identified the importance of cricket for the Indian audience and introduced multiple touchpoints for audiences like 'Vivo Box' for the luxurious cricket viewing experience, concourse Kiosk, the perfect catch of the match trophy and Vivo countdown. The IPL fan parks were another way of effectively connecting with the fans.
Nipun Marya, Director, Brand Strategy, Vivo India believes that the tournament has been successful in not only dominating the media landscape but also creating a high resonance that cuts through various customer profiles throughout the league duration.
"The intensity and quality of cricket this year has been nothing short of spectacular. Even after 12 years since the maiden tournament, viewers' and advertisers' interest has shown no signs of ebbing. Therefore, we see that Vivo IPL is the biggest playground possible for brands as it brings excellent enthusiasm and joy as people often look forward to enjoying the matches of their favourite teams live or at their favourite sports bars and restaurants with friends and family," Marya told Zee Business Online. He explained that the success of any brand campaign during a big tournament like this depends upon how appealing the messaging is to the target audience and how much they can relate to it. The ability to have an engaging campaign messaging goes a long way in creating brand recall and mind share.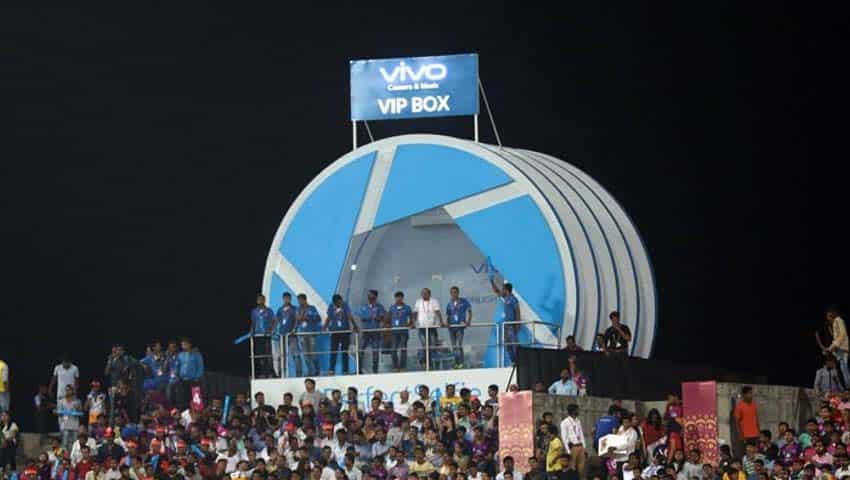 "Keeping this in mind, we realized that most of the target audience for our smartphones have a fervent fanaticism related to cricket and this is something that we can exploit," he said while adding that Vivo has always believed in promoting and celebrating the spirit of sports in the country.
"When a consumer sees a brand associated with one of the most significant sports leagues in the country, it automatically helps in building trust and loyalty towards that brand. Collaborating with India's most significant sporting extravaganza – the Indian Premier League has played a crucial role in ensuring connect with our customers in India. We saw an opportunity to build our brand through IPL. Right from creating brand recall to reaching out to the pan-India audience, the association has been significant in building brand and product awareness," he said.
The Food War
While Vivo has taken giant rides with the IPL, food delivery platforms, Zomato and Swiggy too came up with innovative campaigns to fuel their operations. Zomato, which is the official food delivery partner for all eight IPL teams, introduced an in-app gamification - Zomato Premier League (ZPL) – allowing users to predict the winner of the match every time they order food and win rewards for each correct prediction. The platform registered 14 million predictions from 224 cities (at the time of writing), helping users save $150 million collectively.
Sandeep Anand, CMO, Food Delivery, Zomato told Zee Business Online that feasting on good food with friends and family is typical of large gatherings in India. And, cricketing matches act as icing on the cake.
"To make full use of this opportunity, it's important that brands take on an innovative approach to maintain a competitive advantage. Today's digital and social landscape offers tremendous creative scope, enabling a food brand like Zomato to engage their audience regularly, in clever ways and through multiple channels," he said.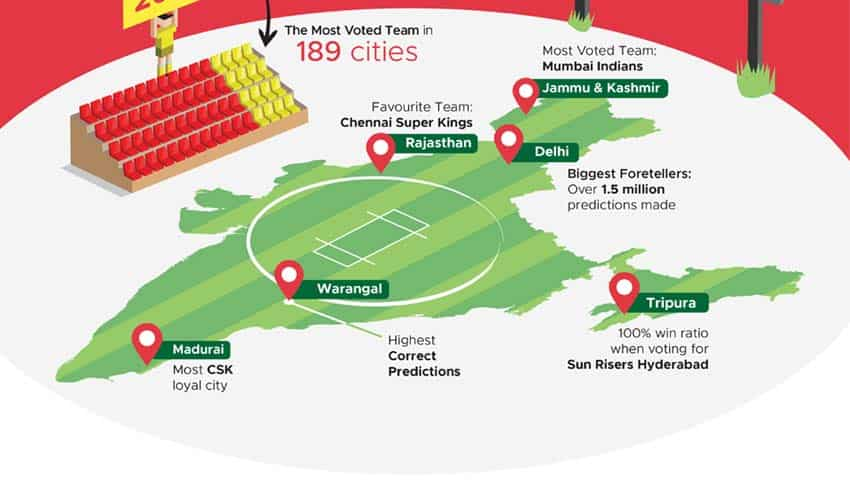 Anand revealed that Zomato always tries to keep a campaign simple and relatable on one hand, and unique and clever on the other. "If our users resonate with our messages and find real value in them, they will keep coming back to us," he said while adding that This has helped the brand significantly improve the recall for ZPL.
On the other hand, Swiggy which has been an associate sponsor of the tournament for two years in a row, integrated with Hotstar – official streaming partner of IPL – allowing users to order meals on Swiggy POP without missing a ball. The partnership was significant as Hostar's viewer base for IPL increased from 27 million in 2014 to 130 million in 2017, leading to Star placing a $2.55 billion bid for the broadcasting rights of the tournament and eventually winning it. The Duff and Phelps 'IPL Brand Value Report' 2018 revealed that the broadcaster earned around $20 billion through TV and digital advertisements in the first year of the tournament (2018).
Srivats TS, VP marketing, Swiggy told Zee Business Online that the brand delivered some of the most memorable commercials of the cricketing season last year with 'What a Delivery' theme and riding on the campaign's success, is back with six new commercials. The brand had witnessed an additional 5 to 7 per cent growth in transactions last year during the tournament as compared to non-IPL months. During IPL 2018, snackable items like Pizza, French fries, and ice-creams witnessed a whopping 50 per cent increase in orders, as compared to the previous year. This year too, the ordering trend has been similar. Moving beyond customers, Swiggy has launched a two-month long engagement campaign for its delivery partners called Swiggy Premier League (SPL).
"Drawing parallels with the IPL, delivery partners can earn anywhere between 1-6 runs based on parameters such as attendance, number of deliveries and customer experience (ratings). Basis the runs they accumulate, there are daily prizes like retail vouchers, gold coins etc. Much like the IPL, the highest 'run scorers receive' orange and purple caps. Top scorers for the week get a luxury IPL match viewing experience where they are driven to and fro the stadium in a luxury car," Srivats explained.
In the first month of the campaign itself, 1.2 lakh rewards were distributed to over 30,000 delivery partners. The food delivery platform also roped in Shikhar Dhawan as the face of the campaign (SPL).
Boost to Hospitality Industry
The Indian Premier League contributes massively to the hospitality industry as well. The six-week-long tournament involves a lot of travelling, both by players as well as fans. The latter also invest in local sightseeing experiences, helping the industry during the low-season, Binny Sebastian, General Manager, Alila Fort Bishangarh, explained. The 230-year-old premium heritage hotel located near Jaipur – Rajasthan Royals' home ground - attracted a huge volume of bookings during the tournament. The hotels also benefit from and beverage sales during the period, apart from high occupancies.
"IPL has given a new dimension to the concept of Sports tourism. We, at Alila Fort Bishangarh, develop exclusive offers during the league to tap the untapped sector including sports enthusiasts. It boosts occupancy rates especially over the weekends attracting a huge volume of bookings from travellers who intend travelling to watch their favourite team in action," Sebastian said. The social media boost over the last few years has also helped the brands to reach out to potential customers. Sebastian explained that a strong presence within social media allows the hotel to constantly update upcoming events, promotions, amenities and services to a wide range of potential customers.
"IPL matches, especially those played over the weekend, attracts a huge volume of bookings from travellers who intend to travel to watch their favourite team in action. Increasingly, there is a noticeable trend that travellers are combining a match experience with heritage sightseeing experience," he said.
How Brands Make the Best of Their Opportunities
The Indian market is filled with young, agile and disruptive brands, posing a challenge as well as an opportunity for the brands, said Nipun Marya. This requires the optimum use of social media channels.
"With recent industry estimates indicating that the total number of internet users in India is expected to reach 627 million by the end of 2019, and as much as 97% of internet users have used a mobile phone device to access the internet in 2018. The competitive scenario in the country is expected to continue to grow more and more dynamic and not forgiving. One has to be on top of the game at all times to do well. And we at Vivo believe social media a key platform of our communication mix," Marya said.
The smartphone manufacturer has implemented a 360-degree marketing approach to empower and encourage more consumers to embrace self-expression. Marya said that Vivo's marketing is experiential and driven on a passion points. It tries to markets itself through all those platforms that excite people, which people are passionate about. Like any other marketing tool, this also helps Vivo understand our customers better.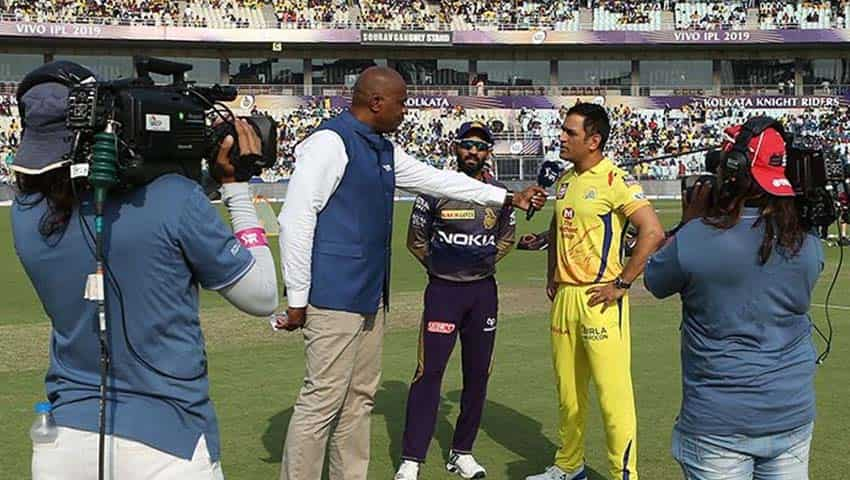 But, success doesn't come easy. Finalising a campaign can often take longer than what people could think. It is often a lengthy and thought-invoking task. is often a lengthy and thought-invoking task. "To be able to capture the entire brand essence along with the correct messaging for the intended target audience in a single campaign is often challenging, but if all the elements are infused into it, it can prove to be instrumental in ensuring a brand's long term success and recall. For any platform to offer an excellent advertising opportunity, it should have three things – the ability to reach the target audience, brand value, and its magnitude. The IPL stands tall on all three," Marya explained.
"No brand can be successful in the highly competitive Indian market without reaching out to its consumers – whether they are present online or offline. Vivo's target audience comprises of the young and dynamic millennial always on the lookout for the best of innovation and technology at an affordable price point. Vivo's primary target audience has always been between the age group of 18-35 who have been the potential buyers of the brand which is also the target group that is most skewed towards cricket and are the biggest consumers of the sport in the country," he added.
It is equally important to tap into the soaring viewership on television and Hotstar as they provide the most prominent platform possible for brands to engage with the target audience.
"The IPL scores big on the magnitude and reach. IPL is a vast platform that witnesses a stream of consumers worldwide owing to international players on the teams. Being a large scale platform, IPL serves as an optimal platform for brands to gain visibility among their target audiences," Marya explained.
The overall value of the IPL ecosystem had increased from $5.3 billion in 2017 to $6.3 billion in 2018 and is expected to take another leap this year. At this rate, the league will continue to serve as the ideal platform for brands to reach out to their target audiences.
Get Latest Business News, Stock Market Updates and Videos; Check your tax outgo through Income Tax Calculator and save money through our Personal Finance coverage. Check Business Breaking News Live on Zee Business Twitter and Facebook. Subscribe on YouTube.
Updated: Mon, May 06, 2019
06:45 pm
New Delhi, ZeeBiz WebDesk