Investing in Uber Eats and high-potential mkts like Middle East, India: Uber CEO
The Uber Eats business is growing 200 per cent per year and has a USD 6 billion run rate.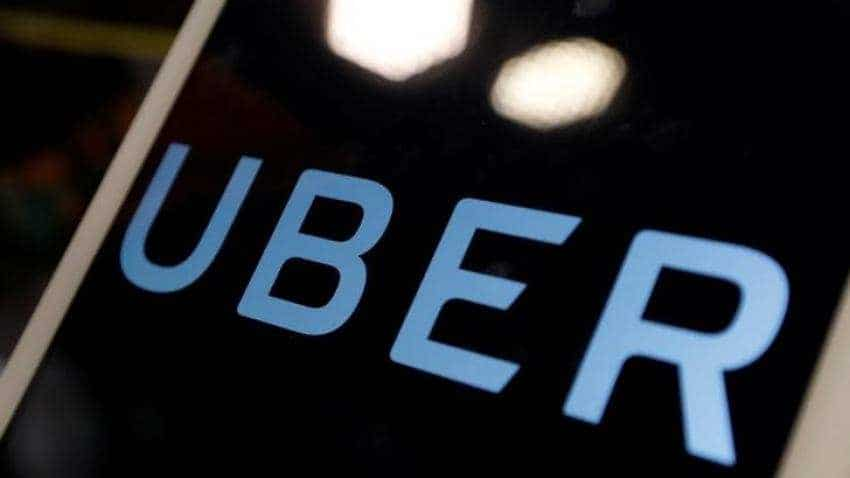 The Uber Eats business is growing 200 per cent per year and has a USD 6 billion run rate, Image source:Reuters
Uber is "deliberately investing" in products like Uber Eats and Pool as well as "high-potential" markets in the Middle East and India even as the cab hailing app saw its losses widening year-on-year in the June 2018 quarter.
The US-based company's adjusted losses before interest, tax, depreciation and amortisation declined 24 per cent to USD 404 million in June quarter from the year-ago period but increased 32 per cent on sequential basis.
"Going forward, we're deliberately investing in the future of our platform: big bets like Uber Eats; congestion and environmentally friendly modes of transport like Express Pool, e-bikes and scooters; emerging businesses like Freight; and high-potential markets in the Middle East and India where we are cementing our leadership position," Uber CEO Dara Khosrowshahi said.
Uber's June 2018 quarter net revenue was USD 2.7 billion, up 51 per cent from the same quarter last year, while gross bookings were USD 12 billion (41 per cent higher year-on-year).
The Uber Eats business is growing 200 per cent per year and has a USD 6 billion run rate.
"With over 1 billion trips in India and South Asia and counting, we are focused on winning hearts and minds in the market by doubling down on products... We remain focused on providing convenient, affordable ride to millions of riders and stable earning opportunities to millions of driver partners, across multiple modes of transportation," Uber India and South Asia President Pradeep Parameswaran said.
According to sources, India and Middle East markets have been the two biggest beneficiaries following Uber's divestitures to Grab and Yandex.
They added that both of these regions present long-term growth opportunities for Uber's rides as well as Eats businesses given the large, growing urban population.
Watch Zee Business video here:
Khosrowshahi, who was brought on board last year as CEO, has been focussing on investing in markets like India, while retreating from those where Uber was losing money.
Earlier this year, Uber had announced a deal to sell its Southeast Asian operations to rival Grab for a 27.5 per cent stake in the combined entity. Prior to the Grab deal, Uber exited two markets -- China and Russia.
India is already among the top three markets (besides the US and Latin America) for Uber and it has been pumping in substantial funds to fuel its growth here.
In India, Uber is locked in an intense battle for market leadership with homegrown player Ola. This battle has now been extended to Australia and the UK with the Bengaluru-based firm starting operations in these markets this year.
Both companies have been pumping in millions of dollars towards promotions as well as incentives to driver-partners and riders. Interestingly, Uber and Ola have Japanese conglomerate SoftBank as a common investor.
There have also been speculations about the companies merging operations in India, but neither parties have confirmed such a move.
Uber COO Barney Hardford had told PTI that while the company is "always open to conversations", it has no interest in doing a minority deal.
Updated: Thu, Aug 16, 2018
05:35 pm
New Delhi, PTI