Inflation during 2017-18 averaged to lowest in 6 years: Govt
The survey observes that the economy has witnessed a gradual transition from a period of high and variable inflation to more stable prices in the last four years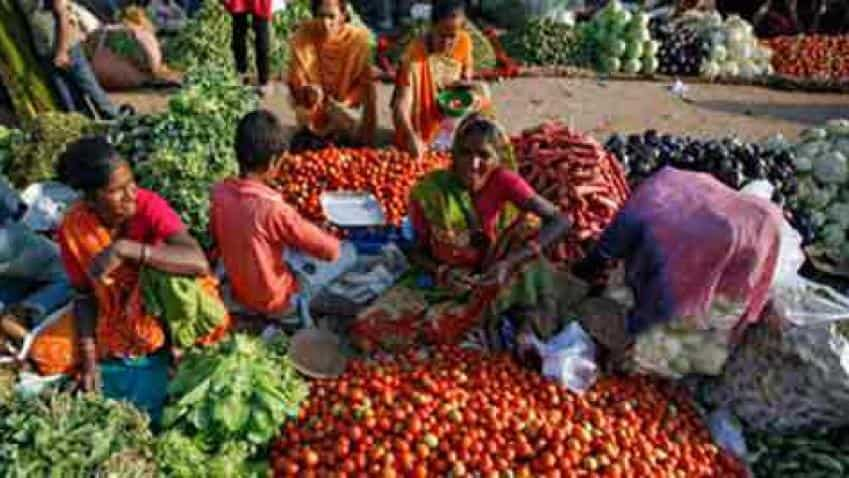 Headline inflation measured by the CPI has remained under control for the fourth successive year. Image source: PTI
Inflation in the country ramained moderate during 2017-18 while Consumer Price Index(CPI)-based headline inflation averaged at 3.3% during the period, which is the lowest in the last six financial years, the Finance Ministry said.   
The headline inflation has been below 4 % for 12 straight months, from November, 2016, to October, 2017, and CPI food inflation averaged around 1%  during April-December in the current financial year, said the Economic Survey 2017-18 placed in  Parliament today by the Union Minister for Finance and Corporate Affairs Arun Jaitley.
The survey observes that the economy has witnessed a gradual transition from a period of high and variable inflation to more stable prices in the last four years.  Headline inflation measured by the CPI has remained under control for the fourth successive year. In fact, the decline in inflation in the first half of the current fiscal year was indicative of a benign food inflation which ranged between (-) 2.1 to 1.5%.   
The survey said, "This (low food inflation) has been possible due to good agricultural production coupled with regular price monitoring by the government."
However, the rise in food inflation in recent months is mainly due to factors driving prices of vegetable and fruits.  In rural areas while food was main driver of CPI inflation during 2016-17, in urban areas housing sector has contributed the most to inflation in the current financial year.  
If we a look at statewise inflation during 2017-18, many states have witnessed sharp fall in CPI inflation.  Inflation in 17 states was below 4%, during the period.  This has been possible due to various efforts made to contain inflation at various level by the Government, said the survey.
Updated: Mon, Jan 29, 2018
02:29 pm
ZeeBiz WebDesk