India's G20 presidency: Universal health coverage and healthcare infrastructure the key driving forces in 2023
The G20 currently includes a financial stream for health financing and a Sherpa stream for health system development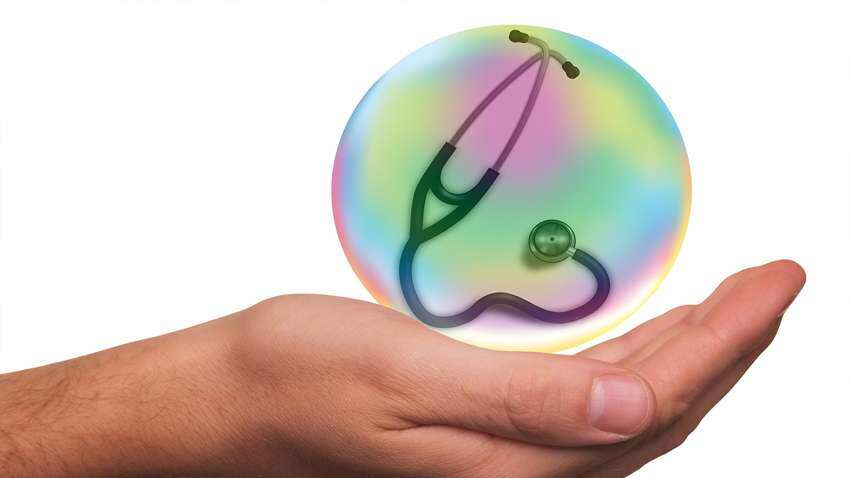 Teleconsultation is also becoming a major part of the growing Indian healthcare technology system. Photo credit: Pixabay
According to the industry, in light of India's G20 presidency, digital health innovation, achieving universal health coverage, and improving healthcare infrastructure and delivery will continue to be the key driving forces in 2023. The G20 currently includes a financial stream for health financing and a Sherpa stream for health system development. The existence of a joint health and finance task force, as well as an annual G20 summit of health ministers, indicates how seriously the topic has been treated.
 
In order to develop and attain the USD 130 billion value mark by 2030, industry players believe that the local pharmaceutical sector must continue to strengthen its manufacturing capabilities while also harmonizing regulatory requirements to match worldwide standards. While the Indian Government is manifesting success in G20, it is also including all of the healthcare sectors including pharma, pharmaceutical players are also trying to cooperate and support the government. With newly launched rules regulations and their schemes such as PLI, One Molecule, One price, Export boosting scheme and many more. While talking about the growth of the pharma industry Mr. Nikkhil K Masukar, CEO, Entod Pharmaceuticals said.
"The Indian pharmaceutical industry is today thought to be worth $50 billion, with over $25 billion of the value coming from exports. The domestic market will grow to $130 billion by 2030.IDMA and the Indian government are actively working together on PLI 2.0. As a result, India will rely less on imports and its healthcare system will be more secure. India is transitioning from being the leading manufacturer of generic products to adding value. Also, A comprehensive policy framework should be developed for India that integrates intellectual property commercialization, government procurement, scientific research, education, and skill development, ease of doing business, and regulation legislation. As a result of these regulatory changes, the pharmaceutical research and development sector will be able to attract more private investors. A stronger R&D rating will help the nation's pharmaceutical industry draw in more outside investment" he added.
According to Mr. Sanjeev Jain, Jt. Managing Director, Akums Drugs & Pharmaceuticals The Indian pharmaceutical industry has witnessed tremendous growth in recent years, and with the level of innovation that's taking place, the outlook continues to be positive for 2023. It is expected to be worth USD 50 billion by 2023. Leading pharmaceutical contract manufacturers are focused on ensuring innovative products. To meet sustainability objectives, several manufacturers are implementing innovative and environmentally friendly packaging.
 
Various factors will contribute to the pharma market growth in India. initiatives such as Pradhan Mantri Bhartiya Jan Aushadhi Pariyojana and Ayushman Bharat Yojana under National Health Protection Scheme (NHPS). One of the most notable measures taken so far was the introduction of the PLI Scheme in a bid to promote local manufacturing of APIs, Key Starting Materials (KSMs), and Drug Intermediaries in India. Till now, a few pharmaceutical companies are being supported under the scheme. Another laudable program put in place is the scheme for Strengthening the Pharmaceuticals Industry (SPI) which focuses specifically on MSMEs and pharma clusters in the country, with the aim of providing the necessary support needed for them to boost their productivity, capacity, and quality. 
 
Teleconsultation is also becoming a major part of the growing Indian healthcare technology system. It is promoting a major part of the healthcare infrastructure with the PPP model. Mr. Vikram Thaploo, CEO, Apollo Telehealth says "The use of artificial intelligence and machine learning in telehealth is expected to increase in 2023. According to recent research, these solutions can also reduce healthcare organisations operational costs by as much as 30%.
 
Furthermore, the PPP model has had some success in India over the last decade as a result of various policy initiatives. The formation of a public-private partnership review committee has expedited project evaluations and approvals while enhancing transparency. Providing better service, integrating technology, and developing distributed networks of providers aimed at wellness and disease prevention will be key challenges in the future for healthcare systems.
 
Healthcare professionals can make various advances by utilising AI, such as automating the scheduling of appointments, monitoring patients' progress, and creating more individualised treatment plans. On the other side, machine learning can be useful, for instance, in a patient's early disease diagnosis. An increased emphasis on chronic diseases, which impact roughly a third of adults, is another significant change that telehealth will bring about in the coming year. "
 
India's healthcare system is getting smarter and it needs more investment and support for the upcoming healthcare facilities to make the smart hospitals. This includes the large investment in healthcare infrastructure, resources to better patient experience and awareness steps should be taken by healthcare professionals. According to Dr. Santy Sajan, Group COO, Paras Healthcare "India's healthcare market has been expanding at a compound annual growth rate (CAGR) of 22%, driven by factors like population demographics, a growing middle class, increasing earnings, more health awareness and growing lifestyle disorders. The Indian healthcare market, which was valued at $86 billion in 2016 is now projected to reach $367 billion by 2023 and $638 billion by 2025 as per INC42. 
 
Further she adds "The key to success in 2023 will depend on the capabilities to strengthen healthcare infrastructure, increased focus on non-communicable diseases, and greater collaboration with the government and academia to address the shortage of skilled workforce. Healthcare organizations must invest in workforce talent and transformation if they want to succeed in this competitive market. Healthcare's future depends on proactivity and resiliency to advance value-based care and enhance population health outcomes. "
 
Deepak Sharma, CEO, MedLern adds "Across the 3 big market segments, big drivers of healthcare spending remain resilient in India, Medical value tourism at the high end, health insurance premia collection and coverage in the middle-income group and PMJAY coverage for the masses. Top of the mind awareness for health and wellness is unlikely to fade away soon and will continue to motivate more consumer spending in the segment. 
 
Here is our look at the frothy views around the digital transformation of healthcare that emerged in the last couple of years – which are likely to gain momentum and which are past their peak. The disruption to the integrated services model has seen several innovations. Unbundling consultation and procedures from OT and IP capacity brings more efficiency to the sector and will continue steadily. Remote ICU management has potential due to scarce skilled resources but needs to be tested for resilience and outcomes. Out of Hospital care, At Home Care are also doing well despite the lack of insurance coverage. There remains more scope when clarity emerges on this count.
 
 The creation of PHC-with-UHC alongside international agreement and dedication to a sustainable and people-empowering healthcare system is required. Such an agenda would necessitate substantial global, regional, and national discourse. India should use its presidency to design a model policy centred on primary healthcare system in order to contribute to universal, cheap, inclusive, and social healthcare.
Get Latest Business News, Stock Market Updates and Videos; Check your tax outgo through Income Tax Calculator and save money through our Personal Finance coverage. Check Business Breaking News Live on Zee Business Twitter and Facebook. Subscribe on YouTube.
Updated: Tue, Dec 27, 2022
03:20 pm
New Delhi, ZeeBiz WebDesk