Indian rupee vs dollar outlook: This fiscal, rupee may hit 67 mark
India's current account deficit is expected to remain elevated at 1.9% of the GDP in FY18 and around 2.1% of GDP in FY19, pressurised by elevated crude oil prices due to rise in global commodity prices, recovery in domestic consumption without much scope for commensurate increase in capital flows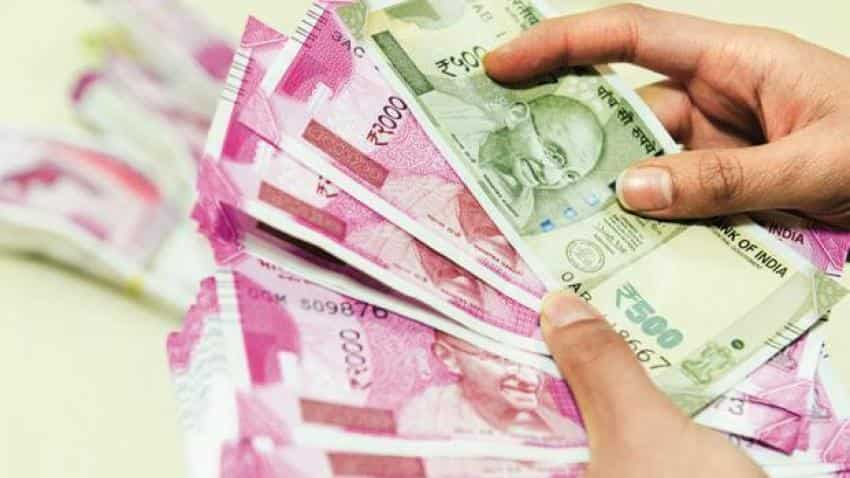 India's current account deficit widened to 2% of gross domestic product in the third quarter (October-December) of the current fiscal year from 1.2% of GDP in the preceding quarter. Image source: PTI
Updated: Mon, Apr 02, 2018
12:10 pm
ZeeBiz WebDesk
India's widening current account deficit coupled with normalisation of loose policy in developed nations and soaring crude oil prices may weaken the Indian rupee towards Rs 67/$1 in the fiscal years that begun from April 1. "We expect rupee (against dollar) to trade with a mild depreciation bias in CY2018/FY2019, depreciating by 1.0-1.5% on an average in FY2019 (ranging 64-67)," said Kotak Securities in a recent research report. The rupee depreciated 0.48% in the fiscal year ending March 31, 2018, to end at Rs 65.17/$1 compared with 2.1% rise in the previous fiscal year, data analysis showed.
However, the weakness in the local currency is expected to be more prominent in the second half of the new fiscal year, as liquidity tightens in the global market owing to European Central Bank halting its asset purchases along with the Federal Reserve continuing with gradual normalisation of its monetary policy. "Our BOP estimates also indicate that a slow and gradual depreciation is on the cards," said Suvodeep Rakshit, senior economist at Kotak Securities Rakshit.
India's current account deficit is expected to remain elevated at 1.9% of the GDP in FY18 and around 2.1% of GDP in FY19, pressurised by elevated crude oil prices due to rise in global commodity prices, recovery in domestic consumption without much scope for commensurate increase in capital flows.
Currently, India's current account deficit (CAD) widened to 2% of gross domestic product in the third quarter (October-December) of the current fiscal year from 1.2% of GDP in the preceding quarter, data released by the Reserve Bank of India (RBI) showed. Overshooting global oil prices on OPEC and Russia-led supply curb further augmented the rupee negativity and build the case for the higher trade deficit, given that our country is a major oil importer.
Brent Crude oil prices appreciated 28.40% in FY2017-18, with futures for May delivery currently trading at $69.73 per barrel on Wednesday. India's oil imports for February surged 32.05% from a year ago to $10.19 billion.
DBS Bank sees that overall India's financing requirements will keep the rupee vulnerable to rising US rates this year, especially if they weigh on global equities. 
By Madhurima Mazumder
(Source: DNA Money)