Indian Railways to telcos, everyone must follow this specific time; see what is in store on Indian Standard Time
Legalising IST is a way to legally  synchronise  the time of the country.  This means a single time regulated by National Physical Laboratory (NPL) will be followed across the country at all places may it be Indian Railways or telecom networks. To access this service, each and every service provider of the country will have to approach the National Physical Laboratory (NPL), the official timekeeper of the nation, and seek a time set by it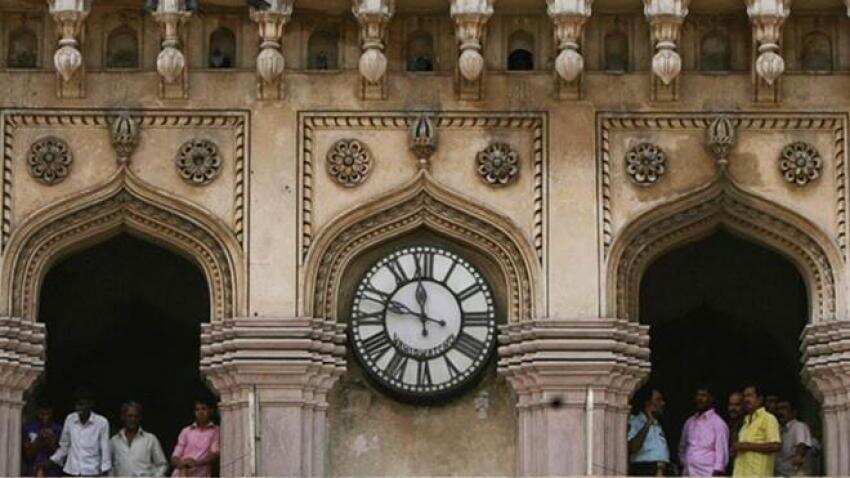 The Indian Railways Disaster Management Department is expected to approach the laboratory for setting a standard time for itself and its customers. Image source: Reuters
Updated: Wed, Apr 04, 2018
03:13 pm
ZeeBiz WebDesk
To protect the country from growing cyber threat, India is planning to legalise the  Indian Standard Time (IST). Legalising IST is a way to legally synchronise the time of the country.  This means a single time regulated by National Physical Laboratory (NPL) will be followed across the country at all places may it be Indian Railways or telecom networks. To access this service, each and every service provider of the country will have to approach the National Physical Laboratory (NPL), the official timekeeper of the nation, and seek a time set by it. Till now, only telecom giants have approached NPL and have asked for a service for themselves. It is expected that soon, the Indian Railways Disaster Management Department will also approach the laboratory for setting a standard time for itself and its customers. 
According to reports, hundreds of millions of Indian consumers are using Microsoft software or iPhones, which sources its time from Network Time Protocol Servers, which is based in the US.  Dinesh K Aswal, Director at NPL, in a candid talk with Zee Hindustan said, "There is a time difference of few or several seconds and this difference depends on the source from which the time is being sourced from." He added, "In most cases, the time is based on the US-based servers or GPS, which is a US-owned technology."
He said, "The moment IST is legalised, users will not be allowed to use any other time other than the time being generated by NPL."
While commenting on the implementation of the IST process and its impact on the country's economic legal meteorology and consumer affairs, Aswal said, "It is a big challenge. Two years ago, we decided to give an Indian Standard Time to the countrymen and Legal Meteorology  has helped us to make the things possible at our end." He also added, "At present, a primary atomic clock is available with NPL. And this atomic clock will be responsible for transmitting a single time to each and every secondary clocks. By 2020, every citizen will have a single time across the nation."
In addition, B.N. Dixit, the Director of Legal Meteorology Department, says "Five labs have been developed and work on two other labs is in process. He added, these projects are being developed at an expense of Rs 100 crore and an additional Rs 200 crore will be invested in the project. 
Impacts of legalising IST in India 
Bank transactions will happen at the same time. 
Tickets booking will be eased. 
It will enable the authorities to stop cybercrime with an ease. 
It will reduce the uncertainty of time.