Indian Railways takes action over Howrah-Chennai train services trouble
Indian Railways: Passengers were facing a lot of  inconvenience  and therefore, it was decided to quickly implement a solution to fix this problem. It has been revealed that Railways is installing the Micro Tunneling System to clear logged water from the Bhubaneswar railway station yard which has been affecting the signaling system and train services in Howrah-Chennai main line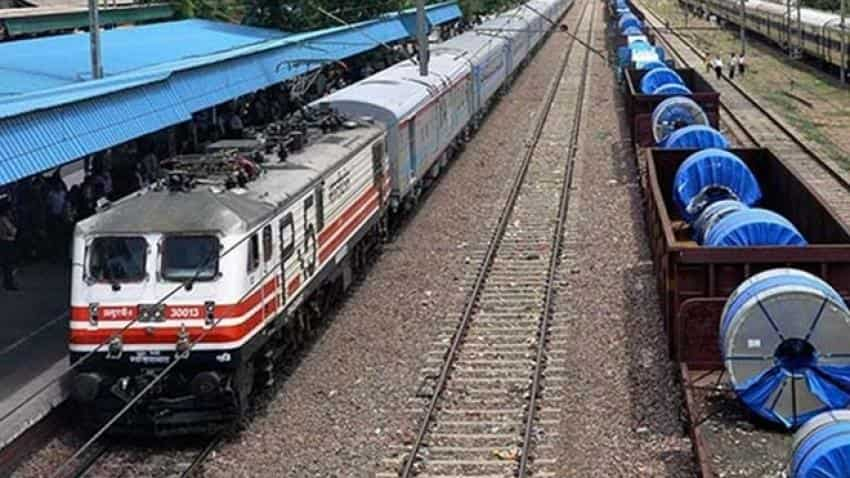 Indian Railways:
Updated: Wed, Mar 14, 2018
01:51 pm
PTI
The Indian Railways is taking action after trouble arose repeatedly over maintaining a smooth flow of Howrah-Chennai train services. Passengers were facing a lot of inconvenience and therefore, it was decided to quickly implement a solution to fix this problem. It has been revealed that Railways is installing the Micro Tunneling System to clear logged water from the Bhubaneswar railway station yard which has been affecting the signaling system and train services in Howrah-Chennai main line. The drainage system and clearance of logged water from the railway station yard and surrounding areas during heavy rains is a major problem, a senior railway official said.
The municipal drain connecting to station areas is inadequate to discharge heavy flooded rain of the area. The huge volume of rain water from Ashok Nagar locality and station area overflows and comes to south end and also north end of Bhubaneswar railway station yard. The flooding of yard by heavy rains was making the points non-functional and leading to signal failure and ultimately causing disruption of train traffic, he said.
To resolve this problem, the rebuilding of bridge was planned but it could not be executed due to difficulties in execution and also for huge demand of traffic block which is very difficult as a large number of trains are originating from Bhubaneswar station itself and also due to heavy traffic on Howrah-Chennai main line, he said.
Therefore, it has become essential to explore some innovative technology in which the detention of traffic shall be marginal. The drainage problem of Bhubaneswar yard is expected to be eliminated after implementation of this Micro Tunneling System and passengers will not face any problems during heavy precipitation in future, he said.