Indian Railways plight! For salary's sake, these government employees want train timings tweaked
 Indian Railways has been dragged into this row, willy-nilly. Over 1,000 government employees, including officers from Nashik and Pune, working in Mumbai are staring at pay cuts, thanks to biometric attendance system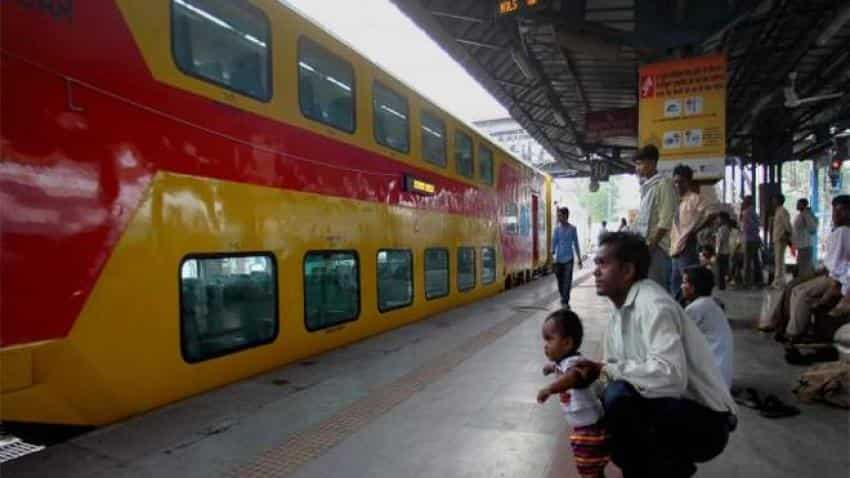 With the introduction of biometric time-keeping systems, even a delay of one minute by railway employee means a late mark. Salary or leave deduction starts once the late-mark count touches three. Image source: PTI
Mumbai: Indian Railways has been dragged into this row, willy-nilly. Over 1,000 government employees, including officers from Nashik and Pune, working in Mumbai are staring at pay cuts, thanks to biometric attendance system. With the introduction of biometric time-keeping systems, even a delay of one minute means a late mark. Salary or leave deduction starts once the late-mark count touches three.
Nearly 1,500 people travel to Mumbai from Pune and Nashik by the Deccan Queen, which reaches CSMT at 10.25 am, and the Panchavati Express, which arrives at the terminus at 10.35 am. They want the Indian Railways to tweak the schedule so that the trains reach a bit early. Ravindra Amrutkar, promoter of Integrated Passenger Association, said he has written Union Minister for Railways Piyush Goyal seeking help. He said many government employees have to reach office by 10.30 am.  "We have requested the Railway Minister that the speed of the Panchavati Express be increased so that it can reach Mumbai CSMT at 10.15 am."
Following his letter, Amrutkar said, Goyal has started monitoring the timing of the Panchavati Express himself. He said the train started reaching CSMT on time for a few days. "It can reach CSMT at 10.15 am provided the speed is increased which is not impossible."
Watch this Zee Business video here:
Dr Swanand Sonar, an administrative medical officer with Ayush Directorate of the state government, said that he is getting late marks and salary deduction which is frequent nowadays. He said that if the Panchavati Expresses reaches early it can save time and money for at least 700 to 800 persons who come to Mumbai on a daily basis. Both these trains carry more than 1,500 commuters on a daily basis out of which at least 1,000 come for job. There is a large number of passengers who travel to Mumbai from both the cities for High Court related work. There are many from private sector as well as banking sector who also travel between these three cities on a daily basis.
(Source: DNA)
Updated: Mon, Jun 04, 2018
10:33 am
ZeeBiz WebDesk