Indian Railways and RCIL lay down 2018-19 targets for critical projects
The Indian Railways and RailTel Corporation of India Limited (RCIL), one of the largest neutral telecom infrastructure providers in India,  has signed  a  a  Memorandum  of  Uunderstanding  (MoU) for various projects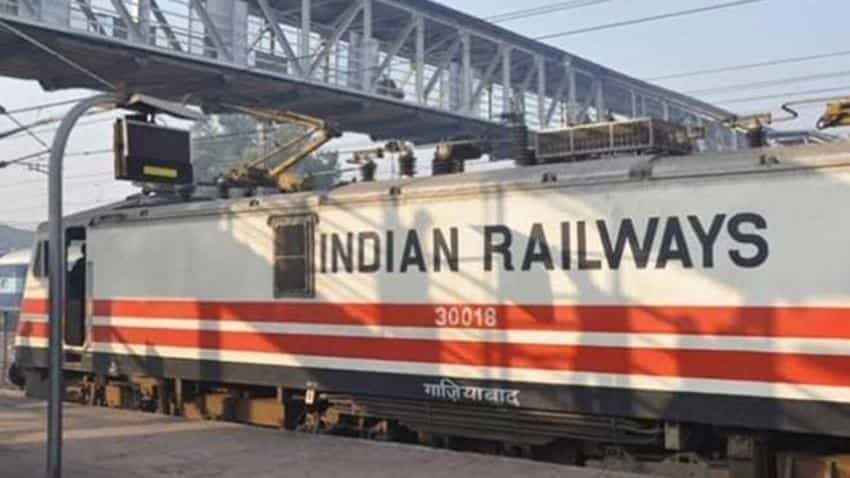 RailTel is in the forefront in providing nationwide Broadband Telecom and Multimedia Network in all parts of the country in addition to modernisation of Train operations and administration network systems. Image source: PTI
Updated: Wed, May 23, 2018
07:08 pm
ZeeBiz WebDesk
The Indian Railways and RailTel Corporation of India Limited (RCIL), one of the largest neutral telecom infrastructure providers in India,  has signed a  a Memorandum of Uunderstanding (MoU) for various projects. RCIL, a CPSE under the administrative control of the Ministry of Railways, is implementing several Rail projects all over India for doubling, new line, electrification, workshops, etc.
The MoU was signed on May 22, 2018 by Railway Board Secretary Ranjanesh Sahai and RCIL Chairman and Managing Director N Kashinath and laid down the targets for 18-19, both financial and physical, for various important Projects.
As per targets under MoU, RCIL has projected revenue from operations of Rs. 1200 crore and several other target regarding CCTV & Wifi at Stations development of Content on Demand (CoD) services on trains etc.
RailTel Corporation, a "Mini Ratna (Category-I)" PSU, owns a Pan-India optic fiber network on exclusive Right of Way (ROW) along Railway track. The OFC network covers all important towns and cities of the country and several rural areas covering 70 per cent of India's population. RailTel with strong nationwide presence is committed to bring cutting edge technology and offer innovative services to the Indian Telecom market. 
Watch this Zee Business video here:
RailTel is in the forefront in providing nationwide Broadband Telecom and Multimedia Network in all parts of the country in addition to modernisation of Train operations and administration network systems. With its Pan India high capacity network, RailTel is working towards creating a knowledge society at various fronts.
RCIL also provides solutions to the personal, social or governmental enterprises. It has three decades of experience in providing individually tailored advocacy, information, and training services.