India to build strategic railway link between Kathmandu and Raxaul in Bihar
The announcement was made today after delegation-level talks between Indian and Nepalese officials chaired by Prime Minister Narendra Modi and his Nepalese counterpart K P Sharma Oli, who is on a three-day visit. The the two prime ministers agreed to construct the new electrified rail line, which will be financed by India, connecting the border city in India to Nepal, according to a statement issued by the government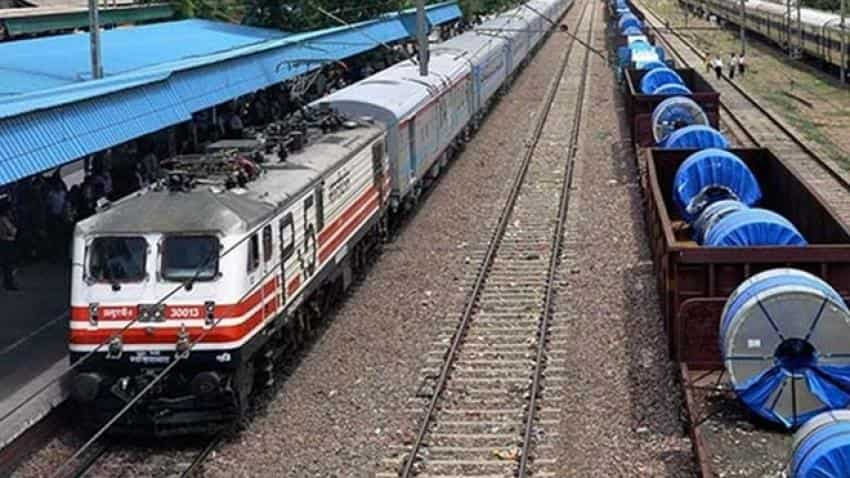 The two prime ministers appreciated the progress made in the implementation of Phase-I of the India-Nepal cross-border rail link projects. Image source: PTI
India will build a strategic railway link between Raxaul in Bihar and Kathmandu in Nepal to facilitate people-to-people contact and bulk movement of goods. The announcement was made today after delegation-level talks between Indian and Nepalese officials chaired by Prime Minister Narendra Modi and his Nepalese counterpart K P Sharma Oli, who is on a three-day visit. The the two prime ministers agreed to construct the new electrified rail line, which will be financed by India, connecting the border city in India to Nepal, according to a statement issued by the government. The objective, it said, is to expand "connectivity" between the two neighbours and "enhance people-to-people linkages and promote economic growth and development".
The two prime ministers appreciated the progress made in the implementation of Phase-I of the India-Nepal cross-border rail link projects. The two leaders noted that the stretch of railway lines from Jayanagar to Janakpur/Kurtha and from Jogbani to Biratnagar Custom Yard will be completed in 2018, and that work on the remaining stretch of the ongoing rail link projects- Jayanagar-Bijalpura-Bardibas and Jogbani-Biratnagar - will be taken forward on priority.
India expressed appreciation for Nepal's commitment to expeditiously resolve all outstanding issues, including land availability, for the ongoing rail link projects. The proposal to link Raxaul to Kathamandu gains significance as it comes nearly two years after China, in March 2016, agreed to construct a strategic railway link with Nepal through Tibet with an apparent aim of reducing Kathmandu's dependence on India.
It also comes in the backdrop of recent Chinese linkages with Nepal as it took on building three highways to be completed by 2020. The two countries have recently also signed a transit treaty. This agreement also comes years after a sense of mistrust had prevailed when certain sections in Nepal blamed India for the 135-day blockade in 2015 - 2016 that had crippled Nepal's economy.
As a first step towards building the railway connectivity, the two sides agreed that India in consultation with Nepal will carry out preparatory survey work within one year. This will be followed by the finalization of the implementation and funding modalities of the project based on its detailed project report.
Oli assured that "Nepal will extend full cooperation for early completion of the requisite surveys for the new rail line".
There are three other railway projects in the pipeline -- New Jalpaiguri-Kakarbhitta, Nautanwa-Bhairahawa and Nepalgunj Road-Nepalgunj. 
Updated: Sun, Apr 08, 2018
10:20 am
PTI