India Ratings projects economic growth at 7.1% next fiscal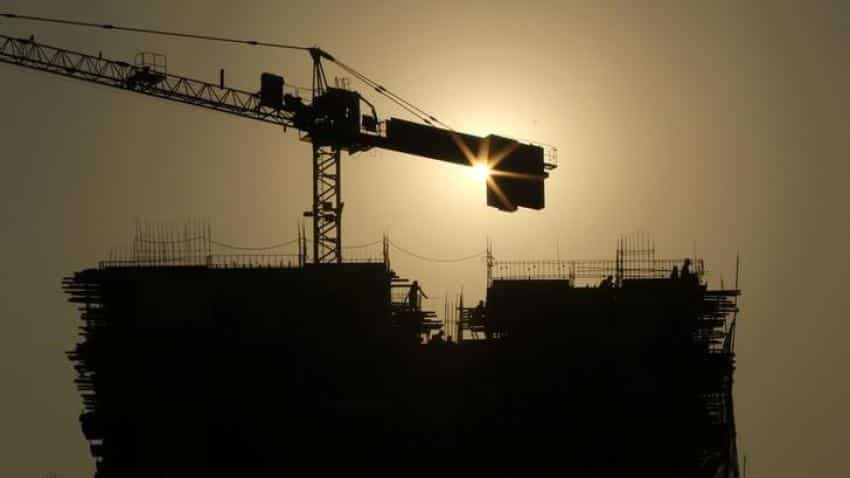 India Ratings today projected the country's economic growth to improve to 7.1 per cent next fiscal. Image source: Reuters
India Ratings and Research today projected the country's economic growth to improve to 7.1 per cent next fiscal from 6.5 per cent this year, buoyed by robust consumption demand and low commodity prices.
In its outlook for 2018-19, the agency said there will be a gradual pick up in growth momentum owing to structural reforms like GST and Insolvency and Bankruptcy Code (IBC) in place.
"While the implementation of GST is likely to benefit the economy over the medium to long term, the same cannot be said about the impact of demonetisation," India Ratings & Research (Ind-Ra), a subsidiary of Fitch Ratings, said.
Ind-Ra expects gross domestic product (GDP) to grow 7.1 per cent year-on-year in 2018-19, it said.
The projection is a tad lower than 7.4 per cent growth estimated by Asian Development Bank (ADB) and International Monetary Fund (IMF) for next fiscal.
Ind-Ra said but for demonetisation and Goods and Services Tax (GST) implementation, growth would not have decelerated to 7.1 per cent in 2016-17 and 6.5 per cent in 2017-18.
With the global crude prices firming up, Ind-Ra expects retail and wholesale inflation to come in at 4.6 per cent and 4.4 per cent, respectively in 2018-19, indicating an end to the current rate cut cycle.
There is still some fuzziness with respect to the intensity and the level of its future trajectory, it said, adding that the RBI "will remain in a pause mode for an extended period of time".
The agency said it expects fiscal deficit in 2017-18 to come in at 3.5 per cent, overshooting the budgeted estimate of 3.2 per cent.
"Despite 2018-19 being a pre-election year, Ind-Ra does not expect the Union Budget to be a populist budget. However, it expects some expenditure reallocation with an increased focus on the rural and agriculture sectors," it said.
The agency expects fiscal deficit in 2018-19 to be at 3.2 per cent, higher than 3 per cent stated in the medium-term fiscal policy statement.
A mix of global and domestic factors will keep the Indian rupee range bound at average Rs 66.06/USD in 2018-19, it said. 
Updated: Thu, Jan 18, 2018
01:31 pm
PTI