Long weekend: Hospitality sector in focus; hotels, travel agencies see surge in demand for holidays in August
Long weekend in August: The rush is so high that several people have been facing issues with booking a room, hostel or a villa at any of these places as they are getting the 'sold out' tag on all the booking websites.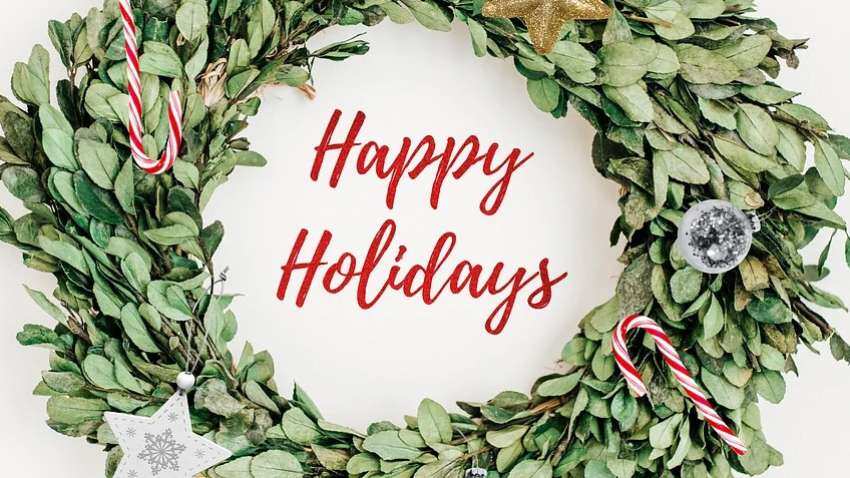 Long weekend holidays are pushing more Indians to go out and travel who were unable to make travel plans since the onset of the pandemic. Pic: Pixabay
Long weekend in August: The stories around long weekend and how people are planning to spend it with their friends and family is a trending topic all across the internet there. People are all set to pack their bags and plan a trip this long weekend. Sarting August 12, schools, offices, banks and other institutions barring those dealing in emergency services will be shut on account of Raksha Bandhan, then Saturday-Sunday and Independence Day (August 15 which is Monday.
When it comes to long weekend holidays, the first thing that clicks in the mind is 'travel'. People, these days, prefer to enjoy and spend holidays to get rejuvenated and to get a break from their hectic work schedule.
The COVID-19 pandemic has definitely changed the way people travel and their preference to take care of their mental health. Meeting with new people, exploring new locations, experiencing new cultures and witnessing instragammable sunsets, travelling can do wonders for your mental and emotional health as well.
The long weekend could be called as a 'reliever' to deviate the entire work mode to a relief mode. With a four-day break ahead, people are planning to rush to places like Himachal Pradesh, Uttarakhand, hill stations of south, etc to get some relief from the heat and enjoy the monsoon season. 
Two years back, the pandemic-induced lockdown impacted hospitality sector across the world. All the players in the hospitality sector were seeking a relief package. But after some time with COVID-19 seeming to subside, the sector is trying hard to make a full comeback this year. And ahead of this long weekend, the hospitality sector has geared up their belts and is looking forward to make it a huge success and reach to the new growth heights with better traction and more footfalls.
The rush is so high that several people have been facing issues with booking a room, hostel or a villa at any of these places as they are getting the 'sold out' tag on all the booking websites.
Akansha B, Chief Marketing Officer, The Hosteller, said that Things are definitely looking positive for the hospitality business and players too in the industry are expecting good growth to come, largely on the back of long weekends and the way people are making their travel plans more frequent. The long weekends always bring a sharp rise in inquiries and August is a green lit month for vacations coupled with the ambiance of Independence Day. 
To capture the almost indistinguishable bond of travel and freedom and more options to travelers for long weekend getaways, hospitality sector players are offering good discounts to customers. She said that The Hosteller is offering a flat 50% + additional 25% off on all stays, which include short stays and workation.
"We are expecting to see a constant increase in both revenue and inquiries. Given the fact that the monsoon season is ending and the month is ripe with long weekends, inquiries for longer stays as compared to shorter ones are rising," she added.
Sarbendra Sarkar, Founder & MD, Cygnett Hotels & Resorts, said that for the last couple of months, "we have started marketing our properties for the coming long weekends, especially for the Independence Day one". 
"As per our past experience, domestic weekend has grown manifolds during the time of pandemic and we wanted to not miss out any opportunity this year to grab eyeballs of our targeted audience to make bookings with us. With the controlled situation and strong vaccination drive, travel demand is on a record high. We are too happy after getting the traction, as our properties including Nainital, Jaipur, Digha among others are all sold out. We are expecting record revenues for the Independence Day weekend, more than what we saw in pre pandemic year's too," Sarkar said. 
Charu Chellani, a young PR professional and travel enthusiast, said that people are feeling that their life is getting monotonous, especially with the work from home culture. "This long weekend is a big relief and can help to have a really good break from the regular routine." 
Long weekend holidays are pushing more Indians to go out and travel who were unable to make travel plans or fulfil their travel bucket list since the onset of the pandemic and the subsequent lockdowns. And as a result, the hospitality sector is again reviving and promises to grow back to the pre-pandemic levels as hotels, hostels, and villas are buzzing with reservations and are almost booked.
Weekend trips near Mumbai, Pune: Try these hotels, resorts for perfect blend of relaxation and recreation 
Here is a list of 5 hotels and resorts close to Mumbai and Pune that will enable you to make the most out of your weekend getaway without having to travel too far from home:
1. The Deltin Hotel, Daman
A 2-hour drive from Mumbai and Surat, The Deltin Daman ticks the boxes of a road trip along with a luxury getaway for a weekend. The first and the only 5-star hotel in Daman is also the largest integrated resort in the area. Spread across 10 acres, The Deltin offers a rejuvenating experience with its suites, meandering pool, bars, restaurants, and much more.
2. Hard Rock Hotel, Goa
A walk on the beach followed by live music, drinks, and the best of international cuisines. Isn't this the highlight of a Goa trip? What if we told you that you can enjoy it all in one place? The Hard Rock Hotel in the party capital of the country is no less of a party itself. With not just live performances, but customized playlist designed to enhance your individual experience, this property is ideal for music lovers. 
3. Deltin Royale, Goa
Enjoy the Royale Experience at Asia's largest gaming and entertainment destination. Deltin Royale holds 1000 gaming positions and exquisite venues for swanky celebration, spread over an area of 50,000 sq. ft. In fact, Deltin Royale brings back its much-awaited Epic Weekend from 12th to 15th August with the glamour of Bollywood celebrities, which makes it a must-visit for the Goa trip you will plan for the upcoming long weekend!
4. Forest Hills Resort, Tala
If you are someone who likes to enjoy sunsets, sipping chai with your loved ones in the lap of nature, this is the place for you. This resort is situated in the middle of a forest close to Kuda Caves in Raigad, 160 km away from Mumbai and Pune. The cottages, container homes, barn cabins, tree houses, and a unique glass house offer a harmonious blend of cosy and luxury in the heart of nature, providing you the perfect recluse. 
5. Della Resort & Adventure Park, Lonavla
Situated in the picturesque location of Lonavala, 2 hours away from Mumbai and Pune, Della Resorts are the ultimate getaway destination that combines luxury with adventure. Start your day with some thrill and adrenaline in India's largest extreme adventure park, followed by a relaxing evening experiencing the impeccable hospitality offered by the luxury resort. Apart from this, the Della Resorts are home to 7 multi-cuisine restaurants and the finest of nightclubs & bars in Lonavala, ensuring you make the best out of your staycation in the hill station.
Updated: Sat, Aug 13, 2022
09:06 am
New Delhi, ZeeBiz WebDesk