In a first, recovery warrant issued against builder after homebuyers complain
The recovery warrant has been issued under section 40 (1) of RERA, which says, 'If a promoter or an allottee or a real estate agent, as the case may be, fails to pay any interest or penalty or compensation imposed on him, by the adjudicating officer or the Regulatory Authority or the Appellate Authority.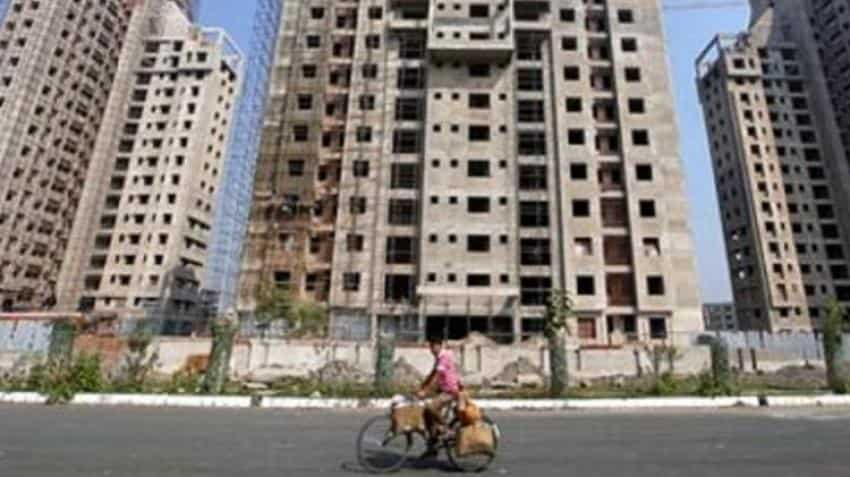 The amount is close to Rs 37 lakh and an interest of 10.15 per cent. Image source: PTI
Updated: Thu, May 17, 2018
09:38 am
ZeeBiz WebDesk
In a first, the Maharashtra Real Estate Regulatory Authority (MahaRERA) issued a recovery warrant against a developer to the district collector of Thane. The warrant was issued after the complainant home buyers approached MahaRERA on several occasions, asking them to execute an order related to refund of money, originally passed in November 2017. The amount is close to Rs 37 lakh and an interest of 10.15 per cent. Under the warrant, the collector will attach the property and if the developer still doesn't pay the amount, then the property will be auctioned.
Pradnya Nikhil Sable, who in 2013, had booked a flat in Kambar Construction's project — Woodshire in Ambivli — and had later sought a refund of the amount paid by her as the builder had delayed possession. She had approached MahaRERA in November 2017. The developer had then alleged that he was facing a tough time, as a local goon was seeking a ransom and only after his arrest, can he start construction work, thus delaying the work.
However, this excuse wasn't considered by the authority and it passed an order, asking the developer to refund the amount, along with interest and also a cost to the complainant. The developer has approached MahaRERA twice, seeking a stay as he wanted to file an appeal. Finally, in April, the appellate tribunal heard the case and upheld the original order.
"We have been seeking an execution of the order since January, as the developer wasn't refunding the money. Finally, on May 10, MahaRERA issued a recovery warrant. We met officials at the collector office in Thane. We are told that as per the rules, the collector office will recover the money either from his movable or immovable properties as arrears of land revenue," said Nikhil Sable, husband of the complainant.
WATCH ZEE BUSINESS VIDEO HERE
The recovery warrant has been issued under section 40 (1) of RERA, which says, 'If a promoter or an allottee or a real estate agent, as the case may be, fails to pay any interest or penalty or compensation imposed on him, by the adjudicating officer or the Regulatory Authority or the Appellate Authority, as the case may be, under this Act or the rules and regulations made thereunder, it shall be recoverable from such promoter or allottee or real estate agent, in such a manner as may be prescribed as an arrears of land revenue.'
Source: DNA