IL&FS knocks govt door after shareholders reject Rs 30 bn assistance; 3 subsidiaries shares slump 4%-7%
However, while IL&FS is trying to save itself from a default crisis, many investors today on stock exchanges have removed their money from three of the company's subsidiaries.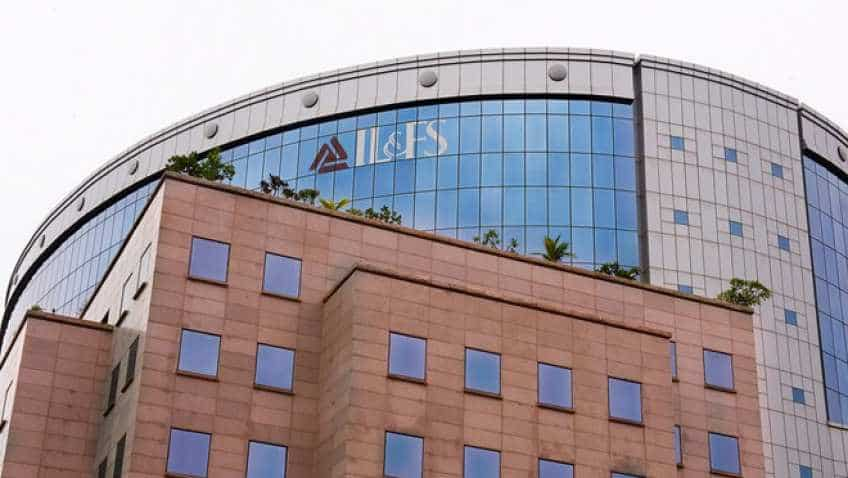 Representational Image: Photo: Official website
Updated: Tue, Sep 18, 2018
11:45 am
Mumbai, ZeeBiz WebDesk
The Infrastructure Leasing & Financial Services (IL&FS) and its subsidiaries are currently in dire need of financial assistance, especially as its major shareholders bailed out on the company over a Rs 30 billion loan. This has forced the company to knock on the doors of the central government for support in this massive crisis that it is going through. However, while IL&FS is trying to save itself from a default crisis, investors on stock exchanges today have removed their money from three of the company's subsidiaries. 
IL&FS Transportation Network Ltd has taken the biggest hit compared to other subsidiaries of the group. The company slipped by nearly 7% with intraday low of Rs 25.45 per piece. However, at around 10:57 hours, the stock price was trading at Rs 26.10 per piece below Rs 1.15 or 4.22%. 
Second in line is IL&FS Investment Managers Ltd, as the company's share price tumbled by nearly 5% with an intraday low of Rs 9.56 per piece. However, currently the company was trading at Rs 9.63 per piece below 4.08%. 
Meanwhile, IL&FS Engineering And Construction Company plunged by 3.68% trading at an intraday low of Rs 14.40. 
Investors started heavy selling in the above mentioned stock price, when reports highlighted that parent IL&FS has approached Finance Ministry after key stakeholders  Life Insurance Corporation and others rejected a Rs 30 billion loan facility.
It needs to be noted that, LIC and ORIX Corporation Japan are the largest holder with 25.34% and 23.54% stake in IL&FS. Others would be HDFC Bank with 9.02%, Abu Dhabi Investment Authority ADIA with 12.56%, Central Bank of India with 7.67% and lastly State Bank of India holding 6.42% stake.
In a statement last month, IL&FS had stated that, their  net worth was Rs 74 billion as on March 2018. Additionally, the Board approved the re-capitalization of group companies to the extent of Rs 50 billion in IL&FS Financial Services, IL&FS Transportation, IL&FS Energy, IL&FS Environment, and IL&FS Education. 
Further the statement also revealed that, IL&FS board approved the company's asset divestment plan based on which IL&FS expects to reduce its overall debt by Rs 300 billion. Out of a portfolio of 25 projects identified for sale, firm offers have already been received for 14 projects.  The divestment was expected to complete over next 12 to 18 months in a systematic manner. 
However, now that its major stakeholders have bailed out from providing relief, IL&FS problems have just begun. 
On Monday, ICRA revised its short term rating for the Rs. 4,000 crore commercial paper programme of IL&FS Financial Services Limited (IFIN). The rating has been removed from rating watch with developing implications. 
It added, "The rating revision takes into account the recent irregularities in debt servicing by the company driven by the material weakening of the company's liquidity profile and the lack of funding support from its parent, Infrastructure Leasing and Financial Services Limited."
IL&FS had planned to raise Rs 4,500 crore equity (through rights issue) and Rs. 3,500 crore long-term line of credit from its shareholders.From this, the company expected to reduce overall debt by Rs 30,000 crore by offloading some of its assets.