IIM Ahmedabad placement package: 125 firms make offers; six opt for own start-ups
 IIM Ahmedabad placement package: Students have been provided with flexibility of making "dream" applications to firms of their choice in a subsequent cluster even with an offer in hand.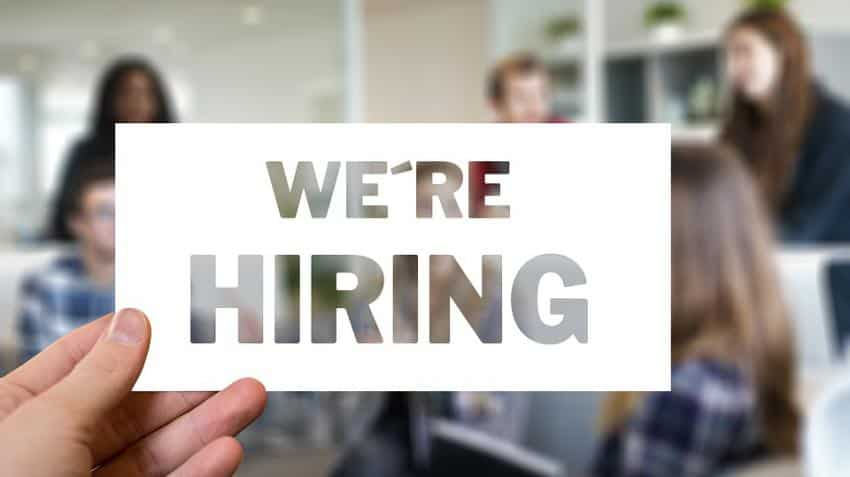 Representational Image: Photo: Pixabay
IIM Ahmedabad placement package: IIM-A completed it's final placement process in 2018 for the Post Graduate programme (PGP) in management. A number of firms participated from multiple domains across three clusters during the placement season, with students being placed across more than 23 cohorts. The placement process was conducted in two stages. 
In first stage which would be called as the Laterals process - where firms interviewed students with prior work experience and offered them mid-level managerial positions. 
Under first stage, more than 47 firms hired from diverse sectors such as technology, banking, consulting, general management and analytics. 
While in the second stage of the final placement process, firms were grouped into cohorts based on the profile offered, and groups of cohorts were invited to campus across different clusters. 
IIM Ahmedabad has followed a practice since past few years, where students are provided with flexibility of making "dream" applications to firms of their choice in a subsequent cluster even with an offer in hand. 
Considering the ease of selecting the job of choice, IIM-Ahmedabad saw 176 dream application this year. 
Students were also given the opportunity to work under the mentorship of Centre for Innovation, Incubation and Entrepreneurship (CIIE), IIM Ahmedabad on their entrepreneurial ideas.
Prof. Asha Kaul, Chairperson of the Placement Committee said, "In all the three clusters while we were able to welcome our existing partners, we also got an opportunity to develop relationships with 40 new companies. Students made 176 'dream applications' which helped them live their dreams and fulfil their ambitions."
Kaul added, "Companies offered varied and diverse roles which were challenging and exciting for the students who once again proved their mettle."
About 125 firms from various sectors and geographies, had  participated with 150 different roles in the placement process in 2018.
Recruiters in the management consulting domain included Accenture Strategy, A.T. Kearney, Bain & Co., McKinsey & Co., Monitor Deloitte, Oliver Wyman and The Boston Consulting Group among others. 
Prominent recruiters in the Investment Banking and Markets space include Barclays, Citi Bank, Credit Suisse, Deutsche Bank, Goldman Sachs, JP Morgan and Standard Chartered. While the Private Equity & Venture Capital cohort included recruiters like Kedaara Capital and Matrix Partners. 
In Banking, Financial Services & Insurance, recruiters included firms like American Express, Bajaj Finserv, FinIQ, Fullerton, HSBC, and Yes Bank. FMCG sector was also not far away - as companies like  HUL, Nestle, P&G, Reckitt Benckiser and Wipro Consumer Care among others - offered sales and marketing roles. 
The General Management cohort saw participation from Aditya Birla Group, C.K. Birla, RPG Group and Tata Administrative Services among others. While the Consumer Services cohort saw participation from firms like Airtel, IndiGo and Star TV.  The Enterprise Tech and Consumer Tech cohorts saw participation from firms like Magicpin, Microsoft, Nykaa, OYO Rooms and UpGrad among others. 
Team Magicpin, a first-time recruiter, commented on the recruitment experience at IIM Ahmedabad, "We had a fantastic experience recruiting at IIMA. As expected, the general calibre of the batch is very high but the excitement about creating impact by building technology products was most impressive in the students we hired. We'll come back for more."
Firms which participated in the Laterals process included Adidas Germany, Flipkart, L.E.K. Consulting, Lodha Group, Microsoft, Parthenon and Wipro Global. 
Among the top recruiters included Accenture Strategy with 18 offers in the placement process, followed by The Boston Consulting Group and Amazon with 14 offers each. 
Last year, e-commerce giant Amazon held the top recruiter spot, with a total of 18 offers.
Apart from this among global banks, HSBC and JP Morgan were the largest recruiters, having picked 5 students each. In the sales and marketing domain, Airtel extended the most offers – 8 offers followed by HUL – 5 offers. 
With 7 offers, TAS was the largest recruiter in the General Management cohort. Microsoft extended 8 offers, the highest in the Enterprise Tech cohort. 
In BFSI, American Express extended the most offers – 8, followed by Yes Bank and FinIQ with 6 offers each. In IT Consulting, EXL extended the most offers – 8. 
While above mentioned firms carried their placement process, IIM Ahmedabad also  encouraged students to take up entrepreneurship as a career. 
This year at IIM Ahmedabad,  6 students opted out of the placement process to work on their own ventures, under the guidance and mentorship of CIIE. 
The institution will release the further details about the placement process in an audited report, 
 as per the Indian Placement Reporting Standards (IPRS), introduced by IIM-A in an effort to bring about greater transparency in B-school placements across the country. 
The IPRS report for 'Final Placements 2018' will be released 6 months from the date of completion of the process, and the link to the report will be shared with all stakeholders, once released
 
Updated: Tue, Mar 13, 2018
06:40 pm
Mumbai, ZeeBiz WebDesk