How should investors look at companies with no succession planning?
India Inc largely remains a Family Owned Businesses (FOB) enterprise with nearly a third of the total market capitalisation of the Indian stock market accounted by these companies, succession planning remains an after-thought or is non-existent.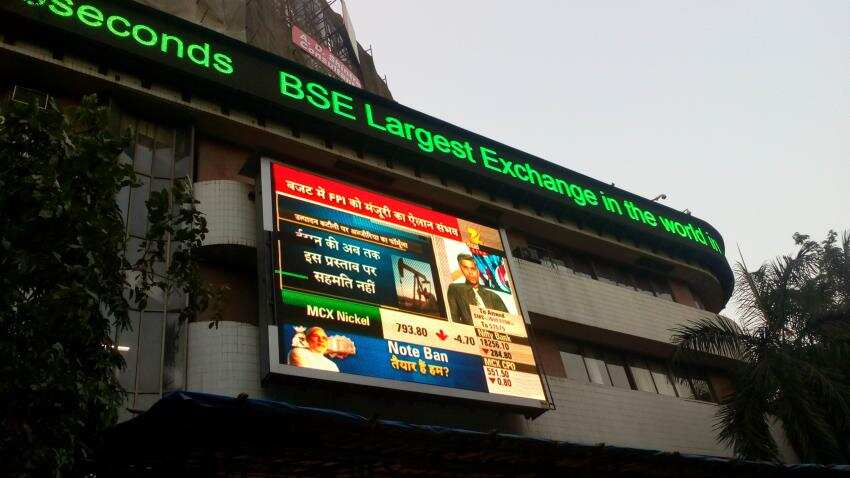 BSE. Representational image. Pic: Zeebiz
Updated: Mon, Apr 24, 2017
10:36 am
Mumbai, ZeeBiz WebDesk
India Inc largely remains a Family Owned Businesses (FOB) enterprise with nearly a third of the total market capitalisation of the Indian stock market accounted by these companies, succession planning remains an after-thought or is non-existent. 
One of the largest and most admired business house -- Tata Sons -- tried to find a leader from the outside with Ratan Tata was on the verge of retirement. In the end, the Group chose Cyrus Mistry from one of the largest shareholders in Tata Sons. Although, for the Group and Mistry, it did not end on a good note. 
The case of Infosys -- India's IT behemoth -- is also a case in point. 
Each co-founder tried their hands at running the company and only a few years ago they decided to hang their boots and brought in Vishal Sikka to run the company. The recent run-ins with the compensation paid to Sikka and other top management with the co-founders, including iconic Narayana Murthy, means that the founders continue to be mentally invested in the company. 
L&T, one of the leading infrastructure companies in India, too grappled from the succession planning issue for a long time. 
Chairman AM Naik, in May last year, cleared that the next chairman of the company will be from within. With Naik retiring in June 2017, it is SN Subrahmanyan, company's deputy managing director and president, who will take over from Naik which the latter will be elevated to the post of non-executive Chairman for three years from October 1.
Naik, in 2010, had said, "I am not saying I am not open to an outside professional but my belief is that due to its complexity, only an insider can take over the reins of L&T."
Saurabh Mukherjea, CEO, Ambit Capital said, "Succession planning has impacted India's greatest dynasties and a generation on from the 1991 reforms, it is impacting India's most successful Family Owned Businesses (FOBs). Whilst such businesses have outperformed the broader market by 3 percentage points per annum over the last decade, the majority of these firms are facing tricky succession issues."
He added, "These issues are being complicated by the reluctance of successful promoters to step away from the limelight, their unwillingness to groom their progeny through a long stint in middle management and due to the reluctance of top flight professionals to work in such companies."
In this process, it is the investors in these companies who suffer. 
Giving example of Ramayana and Mahabharata, Mukherjea said, "We are seeing similar struggles in various Indian boardrooms. Sibling rivalry, father vs son struggles and ageing promoters/Chairman reluctant to give up power (even after officially stepping down) are increasingly the norm in successful Indian companies."
The tricky transition
Reliance Industries is a classic case in point of succession planning and transition in the Indian family owned businesses. 
By definition almost, in any FOB there are two scenarios: one where the next gen is interested in running the family business and one where they aren't. In the second scenario the solution is relatively easy – the promoter should bring in professionals to run the show and put his stake in the business in a family-owned trust (with the children as the beneficiaries of the trust). The former scenario is trickier – if the children want to join the business then: (a) are they capable of running the business? and (b) can they do so without fighting amongst themselves? Repeatedly, in successful Indian FOBs this transition to the second gen is proving to be a turning point in the firm's fortunes.
Mukherjea said, "An entrepreneur who was 35 years old in 1991 and began his business in the first flush of liberalisation will be approaching retirement age now. Over the next 5 to 10 years, it would be time for him to step aside. Moreover, an entrepreneur of the 1991 era will increasingly find that due to the changing structure of the Indian economy (less crony capitalism, more competition) and the technological changes afoot, his knowledge and experience (of navigating through a very different India) is increasingly outdated."
In their 2015 book "Indian Family Business Mantras", Peter Leach and Tatwamasi Dixit wrote, "Business professionals think twice before joining a family-owned firm because career expectations often terminate one rung from the top of the ladder, above which positions are reserved for family members." To make things worse, promoters of FOBs often feel threatened by talented CEOs given the loss of turf and loss of power involved in handing over the running of a business built from scratch to a stranger outside the family."
Given the fact that although these companies have a trickier road to navigate, they still have outperformed the broader market by 3 percentage points per annum over the last decade. 
So how should investors look at these stocks? 
Mukherjea said that there are three possible options in front of promoters when it comes to succession planning and investors must evaluate them. He said, "What investors have to figure out (especially in successful Indian companies where the promoter is aged 60 and above) is which of the above the promoter will take and how able will he/she be to execute this tricky transition."
Here is Mukherjea's checklist of what investors need to look for in such firms:
Investors must ask the promoter how much longer he wants to run the show and whether he has created a clear succession plan. In light of recent experiences at prominent companies, you need to establish whether the promoter is of the sort who will cling on to power even after retiring.
"Are the promoters in sync with next generation or are there major differences in priorities? Is the successor already anointed? Has the successor shown leadership skills as a manager or has he been parachuted straight into a Board role?" Mukherjhea asked. 
Finally, how many professionals are there in the company's Boardroom? How capable are they in terms of having a proven track record of delivery? What is the demarcation of roles between the family and the professionals? What is the senior-most role to which a professional has been allowed to rise?
Mukherjea said, "Bindusara's personality and his 99 sons meant that he did not have it so easy. Most Indian promoters will have to relive Bindusara's agony. Investors should steer clear of such promoters."
Get Latest Business News, Stock Market Updates and Videos; Check your tax outgo through Income Tax Calculator and save money through our Personal Finance coverage. Check Business Breaking News Live on Zee Business Twitter and Facebook. Subscribe on YouTube.