Highway building, water bodies construction can go hand in hand: Nitin Gadkari
A programme to push construction of water bodies in drought-prone areas in lieu of soil excavated to be used in highway building has come in handy to create 2,841  tmc  of storage capacity in Buldana district of Maharashtra, which could have cost around Rs 43 crore to the state, Union minister Nitin Gadkari said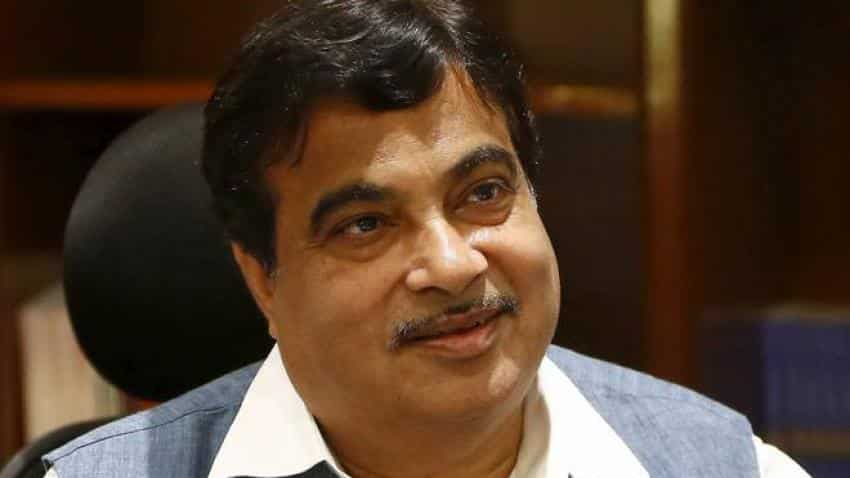 Nitin Gadkari said around 12 highways projects are underway in Buldana district, of which works are under progress in five projects, awards have been done for six projects and one is at tender stage. Image source: Reuters
A programme to push construction of water bodies in drought-prone areas in lieu of soil excavated to be used in highway building has come in handy to create 2,841 tmc of storage capacity in Buldana district of Maharashtra, which could have cost around Rs 43 crore to the state, Union minister Nitin Gadkari said. A pilot project in drought-prone Buldana district is underway to usges ensuring water, jobs and infrastructure to people, Gadkari reveale earth materials excavated from 202 sites, where ponds and water bodies are being dug and desilted, for 12 highway projects in the district, Gadkari, who holds multiple portfolios, including highways and water resources, told PTI.
The project will benefit at least 112 villaed. Enthused by the results of the pilot project, Gadkari exuded confidence that such a model can be replicated successfully in states like Tamil Nadu, Karnataka, Chhattisgarh and Uttar Pradesh which battle with acute water shortage. Around 12 highways projects are underway in the district of which works are under progress in five projects, awards have been done for six projects and one is at tender stage.
"Synchronising the two activities i.E. Digging of existing or new water bodies for procuring earth for National Highway Projects and creation of Water storage capacity has started giving very good results in Buldana.  "By April-end a storage capacity of 2,841 tmc (thousand cubic metre) of water has been created due to excavation of soil," the minister said. As much as 28.41 lakh cubic metre of earth material has already been excavated from 68 spots by April 2018 under the pilot project against a requirement of 162.15 lakh cubic metre of soil required for 12 highway projects.
"If this storage creation would have been done by the state government, it would have cost them an expenditure of Rs 43.46 crore as per their norms of Rs 1.53 lakh per TMC but the amount could be saved due to this synchronisation apart from other benefits including environment protection," Gadkari added. The Ministry of Road Transport and Highways last year came out with an innovative initiative to construct ponds and other water bodies free of cost for farmers in drought prone areas in lieu of soil to be used for highways construction.
The ministry urged the states to join hands for the initiative that can help provide water in drought-prone areas and spur highways building by easy availability of earth materials. The minister expressed confidence that "it will no doubt usher-in revolutionary changes in drought-prone areas and bring in infrastructure, water and employment" for the people. Gadkari stressed that if such a simple technique could do wonders in a drought-prone district in Maharashtra, implementation of such activities in other states battling with water crisis could benefit them immensely.
The minister added that such type of activities were also under progress in Vidarbha region of Maharashtra - Akola, Amravati, Washim and Yeotmal but they are at very small scale. "Maharashtra, Tamil Nadu, Karnataka, Chhattisgarh, Telangana, Jharkhand, Gujarat and parts of Uttar Pradesh are the states that suffer from 90 per cent water crisis in the country. We are willing to help such states," he said.
The minister had earlier said his Ministry is ready to construct lakhs of ponds across the nation free of cost on private land in lieu of sand. A circular issued by the Highways Minister earlier said, "It is a known fact that many parts of the country are facing severe drought conditions, and as has been noticed in the past, one of the possible long-term solutions is water conservation through activities such as construction of check dams and farm ponds in rural areas."
Stating that there is persistent need of soil for national highway projects while some parts are facing severe drought, the ministry in the letter to the Chief Secretaries of states has said, ?It has been decided to link the requirement of soil for the construction work of NHs with the digging/ desiltation of ponds, construction of check dams and ponds in drought prone areas as well as in other areas in the country".
Updated: Sun, May 20, 2018
05:59 pm
PTI