HC tears into Indian Railways over this big problem
The court said a visually or speech impaired person does not require a  wheel chair  as they walk themselves and need human assistance. A bench of Acting Chief Justice Gita Mittal and Justice C Hari Shankar made the observation while going through a status report filed by the Indian Railways that they were providing wheelchairs to differently-abled persons at the station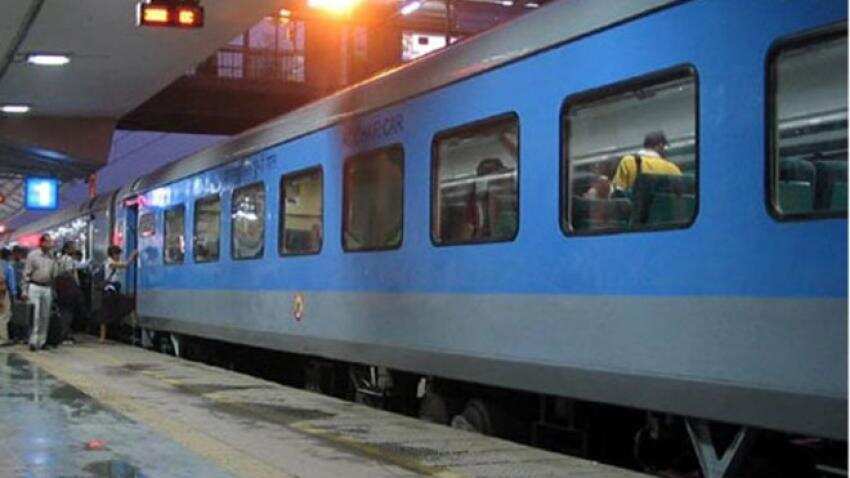 Case pertains to a door of a special compartment for the disabled that was shut and it led to a youth missing his MPhil test at the Delhi University in July last year. Image source: Reuters
Updated: Sat, Apr 21, 2018
11:16 am
PTI
How can a wheelchair, provided by the Indian Railways authorities help a visually-impaired person who requires human assistance in catching a train at a railway station, wondered court. The court said a visually or speech impaired person does not require a wheel chair as they walk themselves and need human assistance. A bench of Acting Chief Justice Gita Mittal and Justice C Hari Shankar made the observation while going through a status report filed by the Indian Railways that they were providing wheelchairs to differently-abled persons at the station. Here is a brief account of exchanges in court: 
1. Case  pertains to a door of a special compartment for the disabled that was shut and it led to a youth missing his MPhil test at the Delhi University in July last year. The case was related to a student who had attempted to board the Gorakhdham Express operated by the North-Eastern Railway at the Unnao railway station in Uttar Pradesh on July 5 last year to appear in the entrance exam for the MPhil course conducted by the DU. When he tried to board the coach reserved for disabled persons which was next to the engine, the persons occupying the compartment refused to open the door.
2. Court was informed by senior advocate K S Rungta, who is assisting in the matter, that disabled persons were asked by the Indian Railways to pay charges for availing wheelchair facilities and they were also not being providing human assistance.
3. Court asked, "Why is no free assistance given to the person who needs a wheelchair? What is the purpose of having a wheelchair? If someone is travelling alone, how will they use wheelchair unless you provide them a motorised wheelchair. How will a visually impaired person reach the train? A visually or speech impaired person does not need wheelchair. They walk but they need human assistance. Where is human assistance".
4. However, the counsel for Indian Railways and a senior officer said their helpline provides all assistance.
5. The court noted that though it was mentioned in the status report that services may be arranged on payment basis, Indian Railways was giving assistance free of cost along with human assistance to disabled persons and senior citizens.
6. Court asked authorities to give wide publicity to its 'Yatri mitra sewa' which has been introduced at major Indian Railways stations.