Have a look on 2019 election through the lenses of Ruchir Sharma
Ruchir Sharma, a renowned investment banker and author of Democracy on The Road, talks about his book, the Indian political system, political opinion of people in India and General Election 2019 during an exclusive interview with Anil Singhvi, Managing Editor, Zee Business. Edited Excerpts: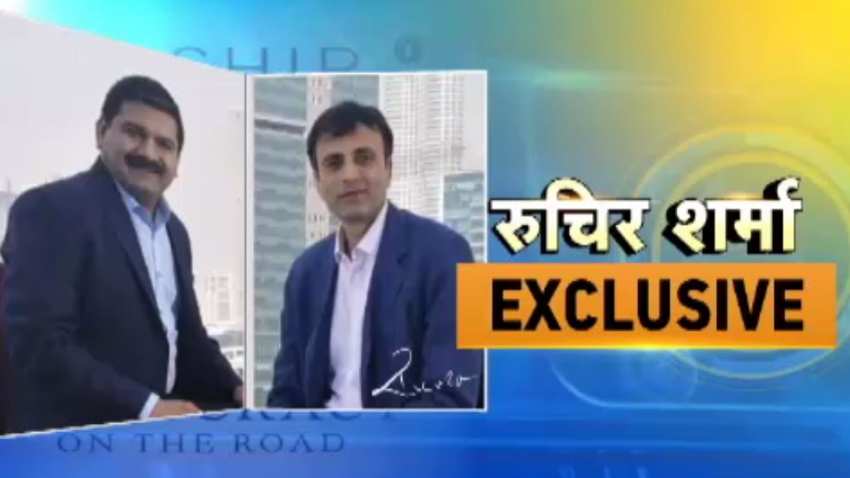 Ruchir Sharma, a renowned investment banker and author of Democracy on The Road, talks about his book, the Indian political system, political opinion of people in India and General Election 2019.
Ruchir Sharma, a renowned investment banker and author of Democracy on The Road, talks about his book, the Indian political system, political opinion of people in India and General Election 2019 during an exclusive interview with Anil Singhvi, Managing Editor, Zee Business. Edited Excerpts: 
Q: You have visited several parts of India to understand the politics of the nation. What inspired you to cover politics?
A: There are many roots, but I would like to talk about two roots. The first reason is Bijnor, my maternal Granny's house, where we used to spend month-long summer vacations as a growing-up child. Bijnor used to be a usual holiday destination for us in the 1970s and 1980s as we never had a second choice, like Europe or Singapore, to opt for. Interestingly, Bijnor was a place that had politics in its atmosphere. In fact, politics is deeply rooted in Uttar Pradesh. As a child we didn't have anything to do in the city – Doordarshan was a single channel which was available on TV – and that's why people used to have long discussions on politics. It was 1979 when my grandfather took me to see Indira Gandhi's political rally. I was hardly 5-year-old at that time and I think it was the event that pulled my interest in politics. 
The second event occurred in 1996 when I was starting my investing career. I felt that investors have a different view than the voters. Actually, it was the year when Narasimha Rao was standing for the elections and investors, especially the foreign investors, were betting on him as they wished Rao to win the election for introducing several economic reforms. They were shocked after the results went against their wish. 
This is something that pulled my special interest in politics. I made mind to move out at the times of election and study the ground realities instead of sitting in Mumbai and predict what will benefit the market. I formed a small group of five people in 1998. All of them are a journalist by profession and I was associated with the group as a writer. In fact, my writing career started at the age of 19, quite before I entered the investing business. Since then, the group has been covering almost every major election that happens in the country. The general election of 1998 was our first event, the year when Vajpayee was contesting for the position of the Prime Minister. In between the general elections of 1998 and last year's assembly elections of Madhya Pradesh, Chhattisgarh and Rajasthan, we have covered almost 27 events. To be true, I have a love for it. 
You spoke about my travels and meets with different people while introducing me to the show, but I would like to say that I have been to Russia to Indonesia and enjoyed meeting people, but I just love an annual week-long trip in India during the elections as I have the liberty to move from one corner to another corner, i.e. I can travel from Mirzapur to Nellore. We have 20 people in our group at present. 
Q: You have authored several books, but this is your book that talks about Indian politics. Talk about its importance?
A: This is more a 'Journey of India through the Political Lens'. Its title, 'Democracy on the Road' explains how Democracy works in India. The biggest insight is that we never thought to visit Bettiah or Bhagalpur but went there. We toured Bihar five times to know how the place looks like and understand the thought process of the people over there. I have an ambition for it.  
Q: It is a big deal as who understands Uttar Pradesh and Bihar can understand India at least the politics of India. 
A: Yes, he can understand Indian politics. But there is a problem with the national media of the country as it is dominated by the thought process of Delhi and Mumbai. I have mentioned it in my book. I have talked about my visit to Tamil Nadu to cover 2006 elections, which was an eye-opening election for us. It was a place, where we learnt about their, people of the state, against Hindi and the difference between the religious beliefs of the two, North India and South India. We revisited the state in 2016 where someone asked - it was a joke that highlighted the truth - a question. Who is Modi and Rahul Gandhi?
They just wanted to say that we have our regional leaders and Tamil Nadu is our world and that's why don't communicate in Hindi use Tamil as a language of conversation. Even, Andhra Pradesh has similar sentiments. We also went to Karnataka during 2018 assembly elections. During our stay in the state, we headed to see Prime Minister Narendra Modi's rally in Tumkur, a city located at a travel distance of about 2 hours from Bangalore and realised the same. When Modi came to the rally, the crowd seemed to be too excited as he used Kannada as a language to start with but it, the enthusiasm, was lost as soon as he moved to Hindi, although he had a translator to pass on his words to the crowd. However, it doesn't happen in North India and the enthusiasm of the crowd is felt whenever he comes to the stage. 
I agree with your point of view that Bihar and Uttar Pradesh play an important role in Indian politics, especially Uttar Pradesh. I have written that we are quite ignorant of South India, their thought process and politics of the region, which is different from North India. My biggest conclusion is that our country is like Europe as it holds 29 different cultures in 29 different states and that is a reason many people consider themselves as Marathi, Gujarati, Bengali and more before considering themselves as an Indian. 
Q: There is a part in your book that says Indian voters don't cast their votes, they vote their caste. What is the thing that made you think that way?
A: For the first time I saw it in Bijnor when I was growing, and the existence of Brahminism in the region and how Dalits were treated over there. For instance, when a person accidentally touches a sweeper, who was at the home for cleaning purposes, was supposed to take a bath and water was poured on the floor after the person leaves the place. I have witnessed the kind of untouchability that existed in the society and it still exists in some areas of the country. 
In fact, the opening and the closing chapters of the book talks about Bijnor and for the purpose, I went back to Bijnor last year to see and understand the kind of difference the city has witnessed in past 30 years. 
I felt that India's story can be defined as 'Changes upon Changes, Many Things are still the Same', as in, three decades back it took 4 hours to travel to Bijnor from Delhi and still the duration remains the same. But what has changed is that the roads have grown bigger, but the traffic and developments haven't helped in reducing the travel-time, which remains the same of 4 hours. But, there is a reduction in caste discrimination in terms of a Dalit or a Muslim can enter the kitchens. Several things have changed, but politics still runs on a caste basis. 
During our talk with voters, we tried to find their opinion on different issues, like demonetisation or GST, but their answers were based on the caste to which they belong. As upper caste was saying that it was a right step and was taken with a true spirit even though it failed in providing positive results. But it was a step against corruption. results but a Dalit or a Muslim has an opposite sentiment on the issue and they say that the actions have stalled their business and it led to huge losses for it. They also say that Brahmins and Rajput's are being hired at important government positions. 
So, I can say that they don't have any objective opinion on any issue and views revolves around the caste to which the person belongs. In fact, we got the same feedback during last year's visit to Karnataka.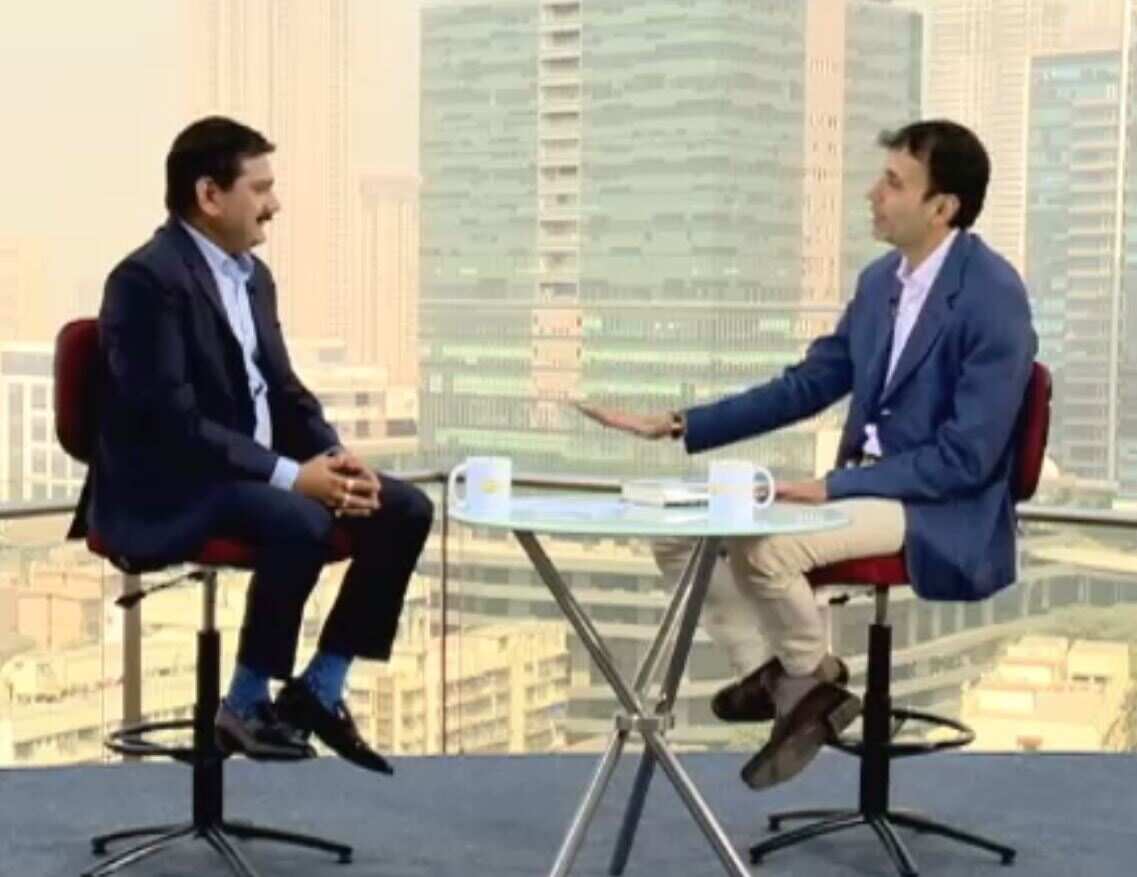 Q: You have been throughout the nation and have also written a book on the issue. Can you provide a sense for 2019 General Elections? Highlight a situation that can be created during/after the election? 
A: In my comment, last year, I said that this year's election is going to be 50:50 and I was criticised for the comment. You are aware of the trolls and how they behave. They were saying how you can say this as they believed that Modi will return to power. 
I feel the problem is created every time when the opposition gets united to fight against someone who is powerful. We have seen this against Indira Gandhi in 1977, Rajiv Gandhi in 1999 and Atal Bihari Vajpayee in 2004. Vajpayee had overwhelming popularity in 2004. I have always said that the popularity gap between Modi and Rahul is smaller than the gap that existed between Vajpayee and Sonia Gandhi in 2004. 
This election is going to be a close one due to the presence of Narendra Modi, a powerful leader with great oratory skills and a huge base who is inspired by him with a belief that Modi should be given the second chance. But the problem is that his party secured just 31% votes in 2014 when there was a wave of his name. 
But, the opposition in different states are united to fight against Modi and this unification has a history of creating problems for every strong leader. So, I think that this election is going to be very competitive and four different scenarios are being created out of it and they are 
1.    Modi will be back, maybe not with a clear majority, but by garnering 200+ seats. 
2.    BJP returns to power with less than 200 seats and a different prime ministerial candidate, but it seems to be a difficult chance.
3.    2004 scenario is repeated where Congress comes to power with 100 seats with the support of regional parties.
4.    Something like 1996, where a person from regional parties will lead the nation with support from Congress. 
Q: What is likely to happen?
A: It is difficult and too early to speak anything on that as we will have to wait and watch the alliances that are being created and what happens on the ground. We must look at the alliance that is created in Maharashtra and then in Uttar Pradesh, where SP and BSP have forged an alliance but there are talks that there can be a change their alliance after Priyanka Gandhi was introduced in the state. But, I believe that this election will depend on alliances instead of the issues. 
Q: Wonderful, alliances will matter more than the issues.  
A: Yes, things will be determined through the alliances. If you look at the country than you will realise that every state has its own caste, as Karnataka has one set of castes and it changes in Andhra Pradesh. They all have a powerful regional leader, but they don't turn into a national leader. I have also mentioned it in my book that Mayawati is a powerful leader in Uttar Pradesh with a Dalit base and dDlits have existence in other states too. But Mayawati is not accepted as a leader in Bihar due to her sub-caste, Jatav, to which she belongs while Ram Vilas Paswan enjoys the same position in Bihar.
It seems that the existence of the number of castes and sub-castes will not allow any person to emerge as a leader. 
Q: The book has compared Indian economic development with snake and ladder game, where snakes are more in number when compared to ladders. Please throw light on that statement?
A: It's not like this. I have always remained bullish on India because it is a country where life continues to move despite happenings. For instance, people attend election rallies – an unmanaged event – which may face stampede, riot, killing of someone on the stage, which can spoil the atmosphere of the region, but nothing happens, and life keeps moving. So, my view on India is that whatever happens in politics, life will continue to move in its own pace. But something that makes it different is the inability to develop a concession across the nation to reform it or push an idea in a go. In fact, the story of India is a story of 29 states. 
For example, Prime Minister Narendra Modi's approach has changed at the national level. He had a different approach for implementation of developmental projects as a Chief Minister of Gujarat, but his approach has changed at the national level. He was quite effective in Gujarat where his calls were enough for implementation of a project like Tata's project in the state, but he faces difficulties to do the same at the national level. 
India's economic development is a game of snakes and ladders because the implementation of a wrong policy by a state may pull it down. For instance, Bihar, which used to be a good state in the 1950s and 1960s but failed to carry on with the status in terms of development. It has seen some positive changes in past 15-years of governance by Nitish Kumar. But, it has reversed with Tamil Nadu, which was considered as one of the leading development states of India, as it has seen a significant fall in its growth rate. I have written in my book that during my visit to the state during the 2017 elections we saw that the problem of alcoholism has pulled down the growth rate of Tamil Nadu. That's why it is a game of snakes and ladders. India is a continent of 29 states who will continue to saw positive and negative growth results. But, I feel that India will continue to move in the right direction despite facing several speed breakers. 
Q: You want to say that it is not going to be an issue-based election but an alliance-based election. So, I should consider it as Modi vs Others or an election that will be held with an objective of dethroning a Prime Minister instead of choosing one for the chair?
A: Yes, and your second statement is quite true, and I have described it through a quote at the end of the book, "Kahin Ki Eent (ईट) Kahin Ka Roda, Bhanumati Ne Kunba Joda". Congress had a slogan to target the opposition that they don't have any ideology, but they want to unite just to remove Indira Gandhi and Rajiv Gandhi from the seat. Interestingly, BJP is going to use this line but in a different way and Congress will have something like the slogan that was used by leaders like Ram Manohar Lohia in the 1960s. In the 1960s, Lohia used, "Sarkar Jo Hai Wo Tawe Par Rakhi Roti Ki Jaisi Hoti Hai, Isko Palatte Rahiye Nahi to Jalkar Raakh Ho Jaayegi", to end the hegemony of Congress. And, I feel the role will be reversed this time as BJP will be talking in a language that was used by Congress once upon a time and Congress will be talking the language that was used by the opposition against it in the 1960s and 1970s. 
Q: Do you have an aim to join politics amid the interest that you have towards it?
A: The 25-year-long journey has taught that politics is very difficult in this country especially when you are an outsider and the kind of campaigns that will be launched against you. It also helped me to realise how hard it is to win an election at least when you don't have your roots in the country and that is why I want to stay away from it. Joining politics will be a suicidal note for me. Thus, I am happy by writing about it and touring the country for the purpose. 
Q: Who do you think is the best political leader in India and the world at present?
A: It is not about the best as Modi has emerged as the most powerful leader in the last decade in India and there is no second opinion for it. When it comes to the best in the world or the country then we have seen several campaigners, for instance, Lalu Prasad Yadav, who is the most entertaining campaigner. I feel you will have to create sub-categories for the purpose in terms of who is the most powerful, entertaining and more. Let's talk about Priyanka Gandhi and we have seen her campaigning in Amethi and Rai Bareilly, and she can connect with the public as she can talk in Hindi and has a resemblance to Indira Gandhi. Nitish Kumar has been the most effective administrator in past 10-years. 
Q: Who is your favourite? 
A: I don't have a favourite because I believe in being objective and looking at the things that have happened. Secondly, if I name someone than am aware of the kind of treatment that will be mended on me by the trolls of the other side.  
Q: Name the country that you like the most, India or the United States of America?
A: There is no debate on it as I hold citizenship and passport of India, yet, and this is something which can make you sense my answer. I don't want to change it. I have been in New York for past 17-years, but I have my heart in India. 
Q: So, after retirement, you will settle-down in India? 
A: Of course yes. New York is a capital of the World and you need to settle there to do something global and that is a reason that I reside over there. But, I have some or other excuse to visit India at least once in every three months. I love being here. Secondly, I have subscribed to each Indian channel in New York as I want to be in touch with India and my tours during the election is a part of this effort
Q: Post-retirement plans?
A: I am 44-years-old at present and have not thought about it. But, writing is very important for me, as I started writing at the age of 17. There is not a single month when I haven't got anything published like an article or something else. I am writing for the New York Times at present and while being in India, I was writing for Economic Times and Times of India. This is my third book. So, writing is my greatest love. 
Q: What if you were not an investment banker?
A: A writer. 
Q: But you are a writer too?
A: Lot of people ask me what you have done that your career has been like this and my answer is very simple that I knew what I want to be. I took the decision to be an investor at the age of 15-16. I never feel that investing is a profession for me, in fact, it is a hobby to me. So, it is difficult to talk about when I will retire from my hobby. 
Q: Any unfinished agenda that you want to do, at the personal or professional level?
A: There are several things like we have done a lot in India and if calculated in terms kilometres then the journey will be equivalent to the circumference of the Earth. But, there are several places in India where I haven't gone till date like North East India and I wish to be there. So, I can just say that there are several places in the world I haven't visited yet but want to be there. 
Q: Besides being one of the best investment bankers you are also an athlete who loves running and you are passionate about both. Which of the two is the biggest passion for you?
A: Fitness is a form of meditation for me and it is almost an offset of the pressure from investing. So, I think that fitness is a stress booster for me and that's why I take my time at least an hour or so to do something to run.
Q: Ruchir Sharma's favourite actors in Bollywood and Hollywood?
 A:  See, what happens that the actor who leaves an impact on your brain as a child will always remain your mind and it is difficult to find someone at the age of 44. So, we grew in a generation (the 1970s and 1980s) when Amitabh Bachchan was ranked at the top in the list and we can't forget it. Similarly, Tom Cruise emerge as the world's biggest star in the 1980s. So, these are the actors who inspired and shaped us. 
Q: And actress?
A: There are many like Madhuri Dixit, who was one of the most powerful actresses of the decade and Deepika Padukone at present. 
You have asked an interesting question as I have a special interest in international films. In fact, I have a habit to attend a film festival every year and watch at least 12-15 films in consecutive 3-4 days. So, last year I was there in Berlin and before that, I have been to Telluride, the US; Venice, Cannes and so on. I love spending a week's time in these film festivals during my holidays. 
Q: Your female fans have asked me to ask when you will get married?
A: This is the biggest bias of India, but you have asked an interesting question. I have written about a new trend that has emerged in India in which one-third of the Chief Ministers of India are single and even the Prime Minister is single. However, if you have a look in the 1980s then every Chief Minister and the Prime Minister were married. We found this trend of being single in our recent study. When it comes to me then I would like to say that I have been into several relationships but none of them lasted so long. I think they were tired of me and went away. But under the new trend, we have found that one in every 3 chief ministers were single last year. 
This journey of 25years has helped in increasing the impression of these politicians in my eyes because I have seen them at close quarters. And during these meetings, I came to know that they don't have time to look after their personal life as their drawing rooms to bedrooms are full of people who are there with hope. So, they are into a 24x7 job, which is a difficult task, and this is a reason that many of those have remained single till date. 
Q: Will we get a chance to have a Hindi copy of the book?
A: Yes, and we are planning to translate it in Hindi. However, the book has been written in a way that anyone can read it. It has been written for a wide audience with an aim to make them aware of India and the difference in the political opinion of a person residing in Tamil Nadu and Bihar. 
Get Latest Business News, Stock Market Updates and Videos; Check your tax outgo through Income Tax Calculator and save money through our Personal Finance coverage. Check Business Breaking News Live on Zee Business Twitter and Facebook. Subscribe on YouTube.
Updated: Thu, Feb 14, 2019
05:59 pm
New Delhi, ZeeBiz WebDesk