GST to help improve India's exports, says Commerce Minister Nirmala Sitharaman
Commerce Minister Nirmala Sitharaman on Saturday has said that government's implementation of the GST on July 1 this year will help India to improve its exports.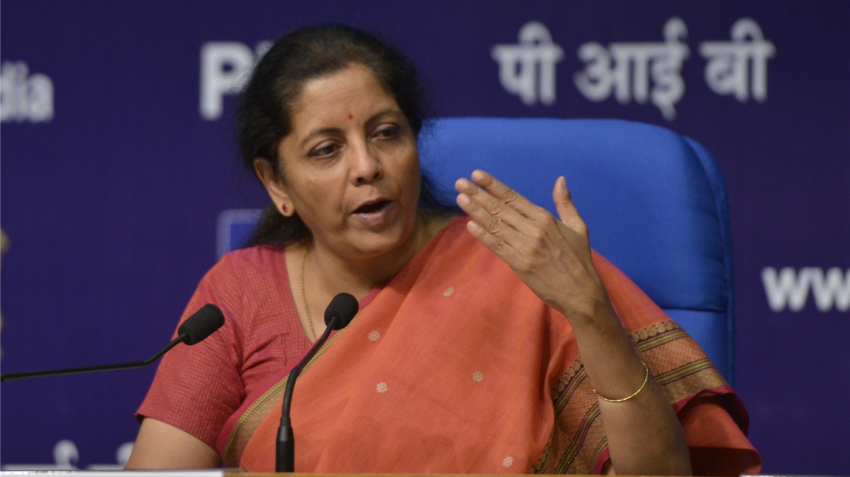 Union Commerce and Industry Minister Nirmala Sitharaman addressing a press conference in New Delhi on May 20, 2017. Image Source: IANS
Updated: Sat, May 20, 2017
03:16 pm
New Delhi , IANS
Commerce Minister Nirmala Sitharaman on Saturday said the Goods and Services Tax (GST) will help improve India`s export growth.
"The way the fitment discussions have happened in the GST Council and the way commodities and services have been treated, GST is only going to help in improving our exports," Sitharaman said in New Delhi, briefing on three years of initiatives and achievements of the Commerce Ministry.
ALSO READ: GST rates finalised: A complete guide on products getting cheaper or expensive from July 1
India`s total exports rebounded with a growth of 4.95% in 2016-17 despite a negative growth in services.
The GST Council on Friday announced the fitment of services and 1,211 goods in the GST tax rates, heading towards the July 1 rollout of the new indirect tax regime.
ALSO READ: GST: India's new tax leaves service providers worried