Aadhaar card for children launched, but this key feature is missing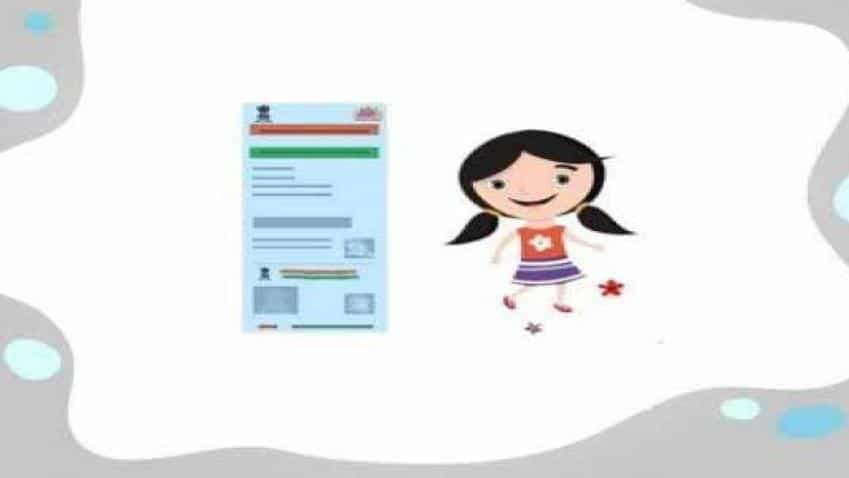 Once the child crosses 5, biometrics need to be updated, said UIDAI. Image source: UIDAI
Unique Identification Authority of India (UIDAI) on Monday introduced a blue coloured 'Baal Aadhaar' card for children below the age of 5 years.
However, the Baal Aadhaar card will not have biometric identification, a key feature that all the Aadhaar cards issued for adults have. 
For enrolling a child for Aadhaar card, the child's birth certificate and the Aadhaar card number of one of the parents is required, said UIDAI in a tweet with hashtag #AadhaarForMyChild.  
biometric information like fingerprints and Iris scan for kids will not be collected because either of parents' Aadhar card will be linked with that of their child, and, in all likehood, parents will accompany child, whrever it goes. 
Once the child crosses 5, biometrics need to be updated, said UIDAI.
Also read: Aadhaar card for children below 5 years of age launched by UIDAI
"Remember to update biometric Aadhaar data of your child at the age of 5 years and then again at the age of 15 years. This mandatory biometric update for children is FREE," UIDAI said in another tweet. 
Here's how one can apply for Baal Aadhar card:
1. Visit the enrolment centre and fill out the enrolment form.
2. Provide the child's birth certificate. One of the parents must also provide their Aadhaar card number for authentication purposes. It is necessary to provide the 'Aadhaar' card of one of the parents for enrolling for child's 'Aadhaar card'.
3. Also provide a mobile number
4. As the age of the applicant in this case is below five, no biometrics will be recorded and only photograph will serve the purpose. Biometrics should be updated after the child reaches the age of five.
Aadhaar card is the 12-digit unique identity number issued by the UIDAI. It is a compulsory identity card for a number of government schemes require applicants to provide details of their Aadhaar card number. 
Everyone can enroll for Aadhaar, and with the recent move even a newborn child. 
It will not be mandatory for children of this age to get an Aadhaar card. However, it will be needed for attending educational programmes overseas and availing of government scholarships.
Updated: Mon, Feb 26, 2018
05:10 pm
ZeeBiz WebDesk