Govt defers oil, gas field auction by a month
The government has deferred the bidding for 60 oil and gas fields being offered in the second round of bidding for Discovered Small Field (DSF) by a month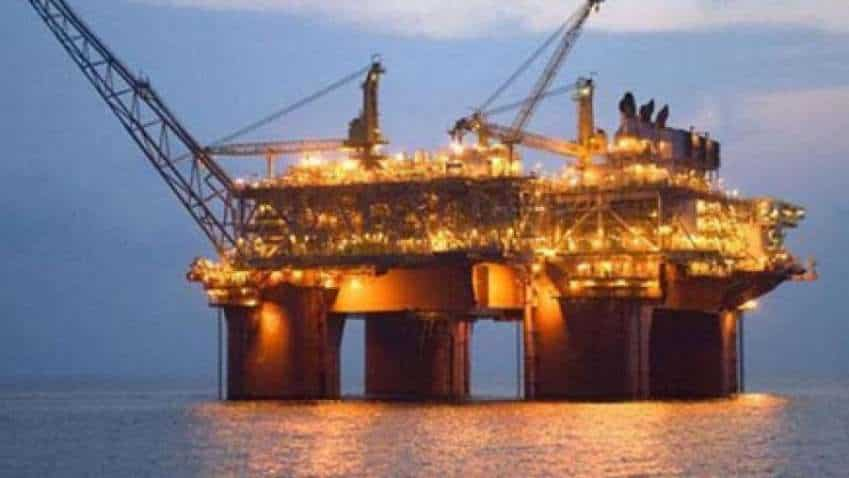 The Union Cabinet had in February approved the second round of DSF auctions, under which the government is offering a total of 60 discovered small fields with an estimated 194.65 million tonnes of oil equivalent (MMtoe). Image source: PTI
The government has deferred the bidding for 60 oil and gas fields being offered in the second round of bidding for Discovered Small Field (DSF) by a month. DSF-II was supposed to be launched around mid-June, but it wont happen before July, a senior government official said. He, however, did not give a reason for delaying the bid round. The government had in 2016 brought a new DSF policy, offering "idle" small discovered fields of state-owned Oil and Natural Gas Corp (ONGC) and Oil India Ltd (OIL) in an auction on liberalised terms including marketing and pricing freedom and lower taxes.
The Union Cabinet had in February approved the second round of DSF auctions, under which the government is offering a total of 60 discovered small fields with an estimated 194.65 million tonnes of oil equivalent (MMtoe). These discoveries have been clubbed into 26 contract areas spread over 8 sedimentary basins, he said. "DSF-II will be launched soon." Features of DSF-II include a single licence for conventional and unconventional hydrocarbon and prior technical experience not being a pre-qualification criterion.
Also, there is no payment of upfront signature bonus payment, and fields would be awarded to the bidder agreeing to pay the highest share of oil and gas produced from the fields. Besides, full marketing and pricing freedom has been guaranteed and royalty rates have been cut, he said. Of the 60 fields which will be up for auctions, 22 fields belong to ONGC, five to OIL and 12 are relinquished discovered fields from the New Exploration and Licensing Policy (NELP) blocks.
In DSF-I launched in May 2016, 46 contract areas consisting of 67 discovered fields spread across nine sedimentary basins were auctioned. The auctions attracted 134 e-bids for 34 contact areas of the 46 offered. Later, 22 companies were shortlisted for 31 contract areas of which 15 companies were new entrants with no prior experience in the sector. The official said 21 fields which did not receive any investor interest in DSF-I will also be part of the second DSF round.
Post the February decision of the Cabinet, an Empowered Committee of Secretaries (ECS) comprising of Secretary (Petroleum & Natural Gas), Secretary (Expenditure) and Law Secretary were to finalise and approve Model Revenue Sharing Contract, Notice Inviting Offer (NIO) and other documents for DSF Round-II. Not all the documents have been approved by the competent authority, the official added.
To expedite award, the Cabinet had authorised Minister of Petroleum and Natural Gas and Minister of Finance to approve of the winners based on the recommendations of the ECS. 
Updated: Sun, Jun 24, 2018
10:30 am
ZeeBiz WebDesk