Govt changes rules, lets union ministers clear projects up to Rs 1000 crore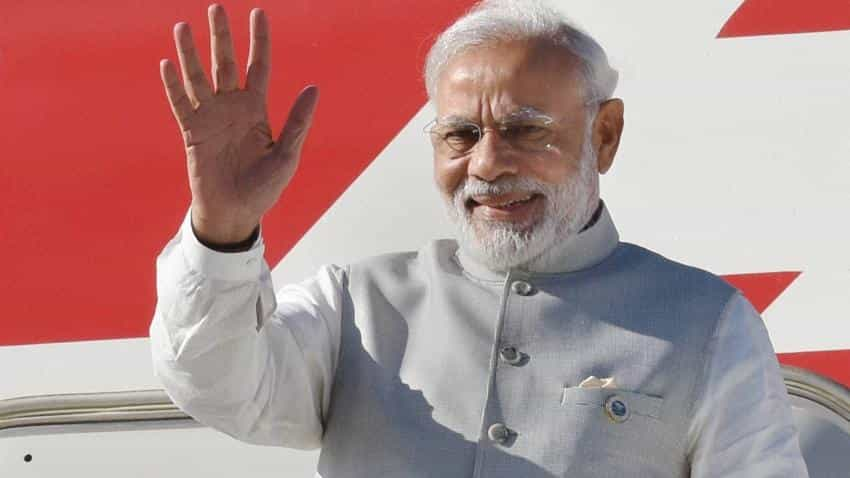 Central Government has now made it possible for the Minister-in-charge to evaluate projects that are costing up to Rs 500 crore. Image Source: PTI
Updated: Tue, Jun 28, 2016
03:08 pm
Mumbai, ZeeBiz WebDesk
In its bid to give more powers to union ministers and committees, Central Government, on Tuesday, relaxed some norms.
Central Government has now made it possible for the Minister-in-charge to evaluate projects that are costing up to Rs 500 crore. The earlier financial power of the Minister-in-charge was comparatively minimal as he/she could approve projects of less than Rs 150 crore.
Non-plan Schemes/projects of less than Rs.300 crore can now be appraised by Ministry / Standing Finance Committee of the Ministry concerned.
The government has now made it possible for the Finance Minister who is deemed as a competent financial authority for approving scheme/projects having financial implications of Rs.500 crore and above up to Rs.1000 crore.
Projects that are above Rs 1000 crore budget will need the approval of Cabinet/Cabinet Committee on Economic Affairs.
Approval of increase in cost estimates have also been revised.
Increase in cost up to 20% of the firmed up cost estimates can now be appraised by the Financial Adviser and approved by Secretary of the administrative Department, if the absolute cost escalation is upto Rs.75 crore.
If the absolute cost is above this then it has to be approved by the Administrative Minister-in-charge.
The financial limits of the Committee of Non-Plan Expenditure (CNE), have been revised by the government of India and almost brought on par with the responsibilities of the Central Government Ministries.
Budget proposals of Rs 300 crores and above can now be approved by the Committee on Non-Plan expenditure.
This committee earlier had the authority of approving plans that were below the Rs 75 crore budget.
CNE serves as an appraisal forum for all non-plan proposals of Central Government Ministries/Departments.