Govt announces details of electoral bonds
Finance Minister Arun Jaitley announced the introduction of these bonds during his Budget speech in February 2017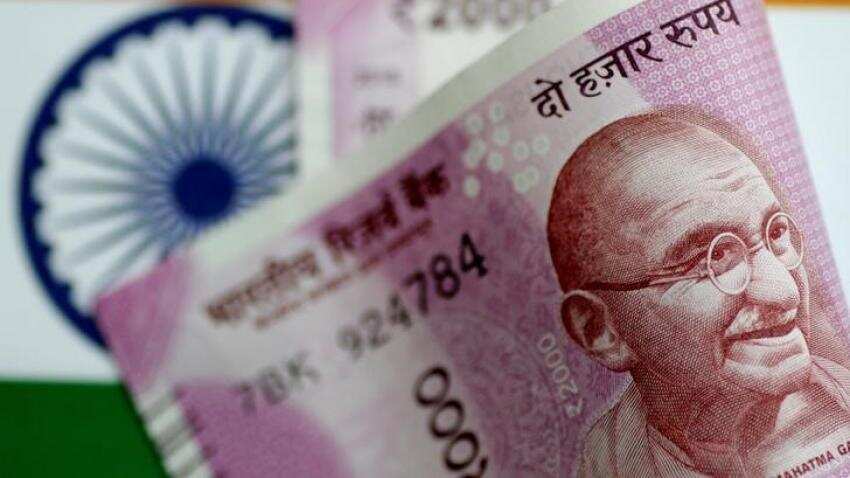 Illustration photo of an India Rupee note. Photo: Reuters
In an effort to bring transparency in the political funding, the government today notified electoral bonds' scheme.
Electoral bonds would  be a bearer instrument like Promissory Notes and an interest-free banking instrument, Ministry of Finance said in a statement. 
Now, an Indian citizen will be eligible for purchasing electoral bonds. 
According to the statement, a purchaser will be allowed to buy electoral bonds only on due fulfilment of all KYC norms and by making payment from a bank account. 
However, the purchaser will not carry name of the payee. 
These bonds will have a life of just 15 days, and during this time only a citizen can make a donation to political parties. 
Parties, whom a citizen chooses to make donation, must be registered under section 29A of the Representation of the Peoples Act, 1951 (43 of 1951) and have secured not less than 1% of votes polled in the last general or Legislative Assembly elections. 
Interest-free electoral bonds for political funding can be purchased from State Bank of India (SBI) for 10 days in January, April, July and October and will be available in multiples of Rs1,000, Rs10,000, Rs1 lakh, Rs10 lakh and Rs1 crore.
Additionally, a 30 days period shall be specified by the government in the year of general election.
Eligible party can encash the bonds only through a designated bank account with an authorised bank. 
Electoral bonds  would be issued/purchased for any value, in multiples of Rs 1,000, Rs 10,000, Rs 1,00,000, Rs 10,00,000 and Rs 1,00,00,000 from the specified branches of SBI. 
Finance Minister Arun Jaitley, during his Budget speech in February 2017, announced the introduction of the bonds.
Jaitley at that time said,  "The government will amend several laws including those of the Reserve Bank of India (RBI) Act and Income Tax Act to enable political parties to raise funds via electoral bonds."
Investments in electoral bonds will be exempted from tax. 
 
Updated: Tue, Jan 02, 2018
09:10 pm
Mumbai, ZeeBiz WebDesk