Govt allows 100% FDI under automatic route for single brand retail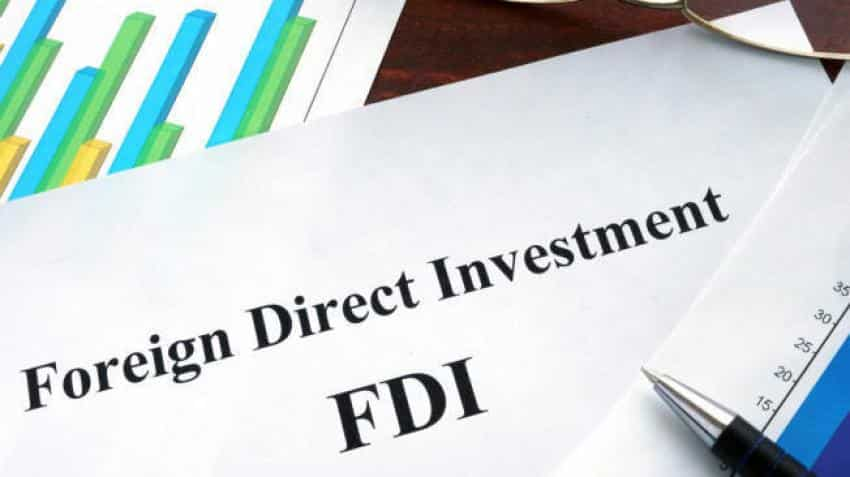 During 2015-16, India received total FDI of $55.46 billion. Image source: PTI
Union Cabinet today approved 100 per cent Foreign Direct Investment  (FDI) under automatic route for single brand retail trading. Upto 49 per cent FDI is allowed under automatic route presently, but any investment beyond the limit requires government approval. 
 
Earlier, foreign investments above 49 per cent required government's approval along with subject to certain condition like mandatory local sourcing from MSMEs. 
 
The government has decided to permit single brand retail trading entity to set off its incremental sourcing of goods from India for global operations during initial 5 years, beginning 1st April of the year of the opening of first store against the mandatory sourcing requirement of 30 per cent of purchases from India. 
Cabinet has also approved investment up to 49 per cent under approval route In Air India to facilitate Air India divestment.
 
"Foreign investment(s) in Air India including that of foreign Airline(s) shall not exceed 49% either directly or indirectly. Substantial ownership and effective control of Air India shall continue to be vested in Indian National," the government statement mentioned.
 
In the recent past, the government has brought FDI policy reforms in a number of sectors viz. Defence, Construction Development, Insurance, Pension, Other Financial Services, Asset reconstruction Companies, Broadcasting, Civil Aviation, Pharmaceuticals, Trading etc.
 
It has been decided to clarify that real-estate broking service does not amount to real estate business and is therefore, eligible for 100% FDI under automatic route.
 
Extant policy provides for 49% FDI under automatic route in Power Exchanges registered under the Central Electricity Regulatory Commission (Power Market) Regulations, 2010. 
 
During 2015-16, India received total FDI of $55.46 billion. In FY 2016-17, total FDI of $60.08 billion has been received, which is an all-time high. 
Industry experts as well as the largest trade body of retailers RAI have hailed the new foreign investment norms for single-brand retail. 
"We at the Retailers Association of India (RAI) have always been supportive of relaxation of norms for FDI in retail. We believe that the current decision to allow 100% FDI through automatic route will ease the process for foreign as well Indian brands interested in being part of the Great Indian Retail Story," said Kumar Rajagopalan, CEO of Retailers Association of India.
 
"It is known that global companies take time to develop good suppliers as partners and hence the relaxed time frame for sourcing is conducive without compromising India's need to be a good sourcing hub for global brands. In the long run, today's reform would help boost employment, bring in wide product choices for consumers and help grow not just the economy, but the nation as a whole," added Kumar Rajagopalan.
Pankaj Renjhen, Managing Director, Retail, JLL India, however said that the government's decision to grant 100% FDI for single brand retail is a major step in providing quantum growth to retail sector. 
"The timing for this announcement is significant as the retail sector is poised to receive significant real estate supply in the near future. After a prolonged period of slowdown in the retail sector over the last few years, we saw strong comeback with developers and investors betting high on the sector," Pankaj Renjhen said.
"Retail saw significant increase in PE investments in 2016 – 17 indicating a significant growth in Retail real estate in the coming years. The announcement in favour of 100% FDI through direct route will open up India as a global retail market," he added. 
Updated: Wed, Jan 10, 2018
07:08 pm
ZeeBiz WebDesk