Frustrated by Indian Railways train delays? Well, this is why that happens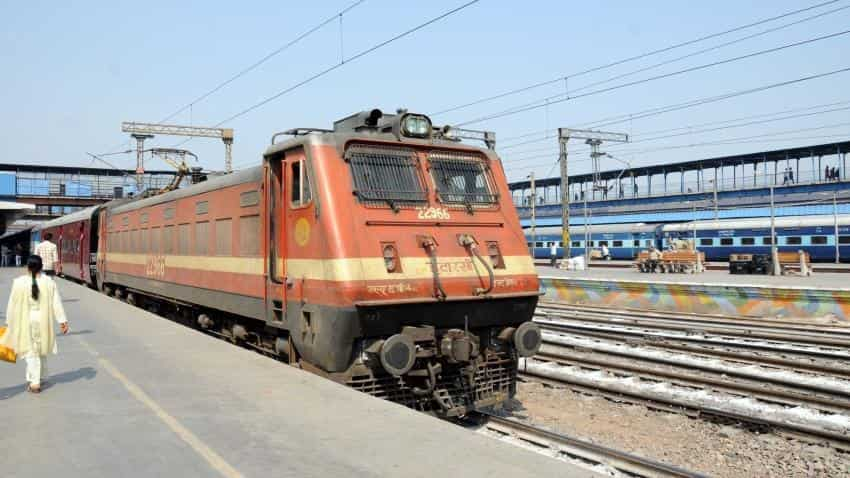 The Indian Railways has registered its worst performance in terms of punctuality in the past three years. Image source: IANS
Railway Minister Piyush Goyal today sought the cooperation of Indian Railways train passengers, saying the delays in running of trains were due to track up-gradation work to ensure their safety. "The track up-gradation work is being carried out for passenger safety on mission mode. This causes delays in travels. But it resulted in an unprecedented decrease in number of accidents last year. "We understand the problems being faced by passengers. We expect cooperation keeping in mind the importance of safety," he tweeted tonight.
The minister posted the tweet along with a video which is now being played at all railway stations, asking people to keep patience in the face of delays. The one-minute video is designed to tell passengers about the safety work being undertaken by the railways for people's safety. The Indian Railways has registered its worst performance in terms of punctuality in the past three years. Almost 30 per cent of the trains were late in the 2017-18 fiscal, according to official data.
Watch this Zee Business video here:
While the 2015-2016 recorded 77.4 per cent punctuality of trains, the subsequent years have seen a drop in that figure with 76.69 per cent in 2016-17 and 71.39 per cent in 2017-18.
Updated: Wed, May 30, 2018
09:22 am
PTI