Fruits, vegetables paid better returns to farmers, cereals less profitable during FY12-16 period
Growing fruits and vegetables fetched better returns to farmers as the value of production of these items continued to grow over five years to 2015-16, according to the official data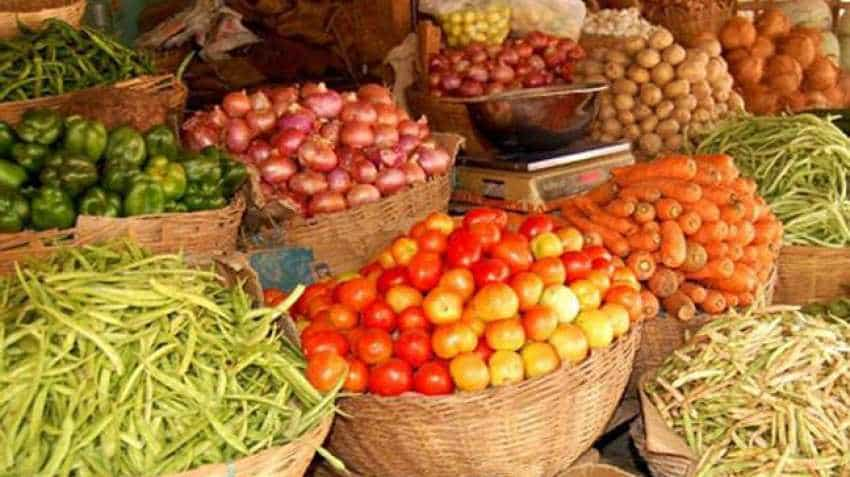 Returns from cereals remained less remunerative as the value of output fell over these five years. Image source: PTI
Growing fruits and vegetables fetched better returns to farmers as the value of production of these items continued to grow over five years to 2015-16, according to the official data. Returns from cereals, however, remained less remunerative as the value of output fell over these five years, according to data by the Ministry of Statistics and Planning Implementation (MoSPI). The value of output in case of fruits and vegetables increased steadily from Rs 2.71 lakh crore in 2011-12 to Rs 3.17 lakh crore in 2015-16.
There is a slight decrease in the value of output of cereals, oilseeds and fibre groups in 2012-13 and in 2015-16, said the report titled 'Estimates of Value of Output from Agriculture and Allied Sectors' 2011-12 to 2015-16'. The value of output of cereals (at 2011-12 constant prices) fell to Rs 3.25 lakh crore in 2015-16 from Rs 3.36 lakh crore in 2011-12. 
In between these years, the remuneration from cereals was at Rs 3.31 lakh crore in 2012-13; Rs 3.4 lakh crore in 2013-14 and Rs 3.26 lakh crore in 2014-15.  For oilseeds and fibre categories, the remuneration as well as share have fallen over the period under review, the data showed.  Of the total value of farm crops, nearly 27 per cent was contributed by cereals and 26 per cent by fruits and vegetables in 2015-16, it said.
Watch this Zee Business video here:
"There is a decline of 1 percentage share by cereals comparing to the base year 2011-12. Percentage share of the value of output to the total value of output for 'fibre crops' and 'other crops' groups in 2015-16 also declined as compared to that of the base year," MoSPI said in the report. 
Updated: Sun, Aug 05, 2018
11:47 am
PTI