FM Piyush Goyal says bankers failed to live up to high standards expected of them
Finance minister Piyush Goyal says bankers have failed to live up to the high standards and ethics expected of them. He also added that liquidation can't be a panacea for banks to resolve default problems as there are genuine business failures too, which need to be solved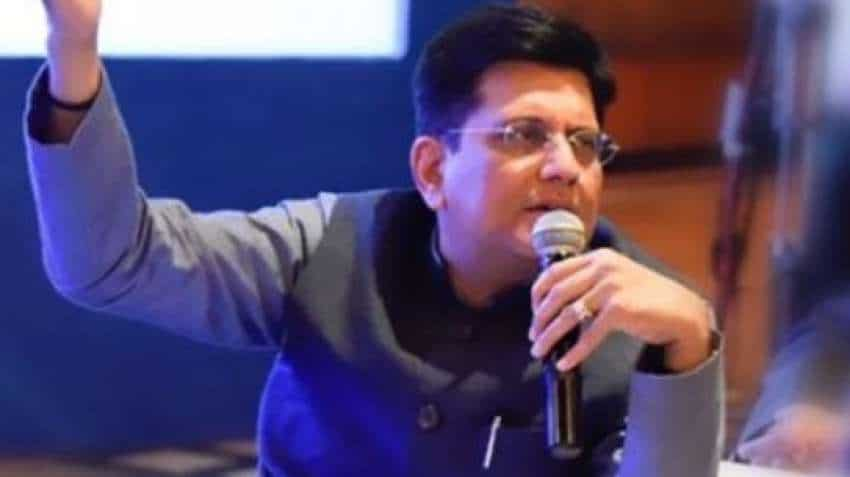 Piyush Goyal said the government was open to discuss issues on regulation with RBI and it will continue to hold 51 percent stake in all 20 PSBs. Image source: Image source: Twitter
Updated: Tue, Jul 03, 2018
08:28 pm
ZeeBiz WebDesk
Finance minister Piyush Goyal says bankers have failed to live up to the high standards and ethics expected of them. He also added that liquidation can't be a panacea for banks to resolve default problems as there are genuine business failures too, which need to be solved. He said the government was open to discuss issues on regulation with RBI and it will continue to hold 51 percent stake in all 20 PSBs, PTI reported.
The minister on his official Twitter handle said, "We've to look beyond our current issues & see how banking can leverage our strengths, & take banking to the remotest corners of India. We could actually get a huge leg up far beyond any additional cost, given that we already have 800,000 employees in banking system."
Reiterating his faith in them, FM added, "I am sure Public Sector Banks will live up to the expectations of the people of India. Govt is backing the Public Sector Banks completely, and each of our banks has played a very important role in economic progress growth & development of this country."
Looking to boost their morale, FM said, "One can take very bold and game-changing decisions when you're conscious of your responsibility to work without fear or favour". He said that that if they are clear about business of lending, there can never be a problem.  FM concluded by saying, "I believe, whenever we have taken policy-driven decisions, without favour for any individual but taken for class of stakeholders, you don't have to worry about taking those decisions."