Fintech startups likely to witness rise in hiring post demonetisation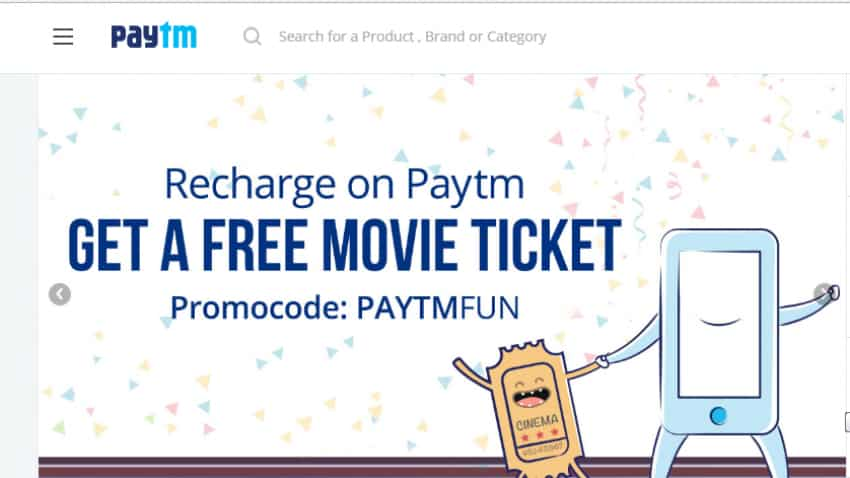 Deals marketplace Little, funded by Paytm, Tiger Global, SAIF partners and GIC, Singapore, is witnessing significant surge in transactions, post demonetisation. Representational image of Paytm website. Image Source: Official Website
Fintech startups are proving to be the biggest beneficiaries of the government's demonetisation move and with the rise in business, recruitment plans of these companies are likely to see significant uptrend in coming months, experts say.
E-wallet companies like Paytm, PayU India, MobiKwik, and Freecharge have been seeing significant rise in gross merchandise value (GMV) and the number of transactions since November 8 when Prime Minister Narendra Modi announced the demonetisation of Rs 1,000 and Rs 500 notes, making these notes invalid.
Experts believe that this move is going to positively impact the workforce and hiring needs of these companies. Besides, technology roles will now open up as these companies rush to meet the surge in transactions and there is likely to be a huge opportunity in other functions such as sales and marketing as well.
"We have observed unprecedented growth. Our user base has grown to 40 million and we have added 1,50,000 merchants, which makes us directly available at 2,50,000 retailers now," Mrinal Sinha, Chief Operating Officer at MobiKwik, said.
"Paytm and Mobikwik have already been in the overdrive to reach out to small traders to commence transactions on their platform and we do see a large number of roles opening up in this space," Naresh Sharma, Managing Partner, Antal International, Jaipur, said adding that "a number of other e-wallet companies do see this as an opportunity to expand and surely, the requirement of hiring would increase".
ALSO READ: Will people take to e-wallets like Paytm, Freecharge as Govt scraps some notes?
Deals marketplace Little, funded by Paytm, Tiger Global, SAIF partners and GIC, Singapore, is witnessing significant surge in transactions, post demonetisation.
"Definitely, there will be increase in demand for talent, primarily for on-boarding and digitising the payment solutions for offline businesses," Little CEO and co-founder Manish Chopra said, adding that "we are looking forward to ramp up the team size aggressively in coming months".
Meanwhile, pre-paid solutions company Qwikcilver has seen significant traction in the pre-paid card segment.
"With the demonetisation drive, we have seen three times growth in gifting through gift cards on our Woohoo.In and Woohoo app," Kumar Sudarshan, Co-Founder and CEO, Qwikcilver, said adding that "we are very positive about the environment and we will continue to evolve our plans around further investments in newer products".
Ritesh Chopra, Country Manager, Norton by Symantec, has a piece of advice, "While e-wallets make financial transactions very easy, one must adopt best practices to avoid any phishing attacks. People should ensure websites with which they transact financial business are secure and they should create strong passwords and monitor bank statements regularly."
"While on-the-go tools such as mobile banking apps and digital wallets make managing financial tasks easy, one must also take necessary precautions and follow best practices while accessing sensitive financial information anytime, anywhere," Chopra said.
ALSO READ: Not mobile wallets, cash will still be king in India 
Updated: Sun, Dec 04, 2016
12:56 pm
New Delhi , PTI