Farmers' incomes have declined 1.38% since 2014: Yashwant Sinha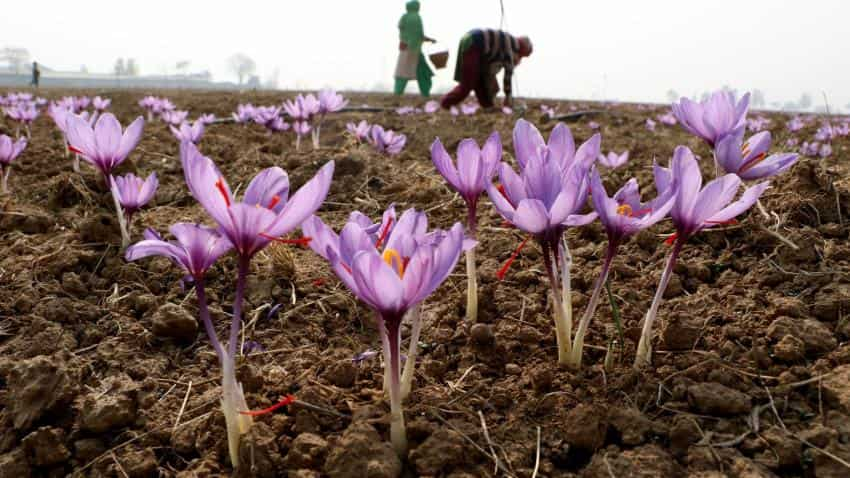 Representational image. Image Source: IANS
Criticising the recent budget announcements of the Narendra Modi government, BJP leader and former Union mMinister Yashwant Sinha on Tuesday said currently there is distress in rural India with farmers` income declining by 1.38 per cent in the last four years.
"There is tremendous rural distress and it is not merely because agricultural growth rate has declined. The distress is because the farmer is actually getting one third or 50 per cent of the price of his produce when compared to the minimum support price," he said in an event organised by Calcutta Chamber of Commerce.
Citing a study, he said the agricultural growth rate during the last four years of the present Narendra Modi government was 1.9 per cent annually compared to 3.8 per cent in the first four years of UPA government.
Sinha said agriculture value added has also declined and doubling of farmers` income by 2022 as envisaged by the ruling government seems a "distant reality".
"In the last four years, farmers` income has declined by 1.38 per cent. Instead of increasing their income, it has gone down. So, when we are talking about doubling it by 2022, I would say the last four years have been lost. We are already in 2018, what shall be done in the next four years?"
He also said the budget paper is a "sacred document" and every proposal in the budget must be backed by financial provision and otherwise, it will become election manifesto.
"What is the difference between election manifesto and budget document? In an election manifesto, you make promises without having mentioned the cost and where from the money is going to come. In the budget, you can`t do that," he said, adding there is no token financial provision for ensuring higher farmers` income.
"The promise made in 2014 in the election manifesto is that we should give 50 per cent more to the farmers than their cost of production."
Taking a dig at the Modi government, Sinha said he had expected on the highest priority basis, the government would deal effectively with the growing non-performing assets of the banks and expedite a large number of projects which were held up due to policy paralysis.
"We should have hit the ground running and dealt with these two issues on highest priority basis. We should not have waited for four years for bank recapitalisation...there has been some movement on stalled projects and the value of the stalled projects have come down but the backlog has not been eliminated. That is why sectors are in stress," he said.
Citing typos in Finance Minister Arun Jaitley`s budget speech, he said: "If you are not applying your mind to the budget speech, it has only one conclusion that you have not applied your mind to the budget itself."
He also said the new indirect tax system - Goods and Services Tax (GST)- has been made "complicated".
"It is still a work in progress. Various amendments are going on in respect to tax rate and procedure and filing," Sinha added.
Updated: Wed, Feb 07, 2018
08:47 am
IANS