Direct tax collections grow 17% to Rs 9.95 lakh cr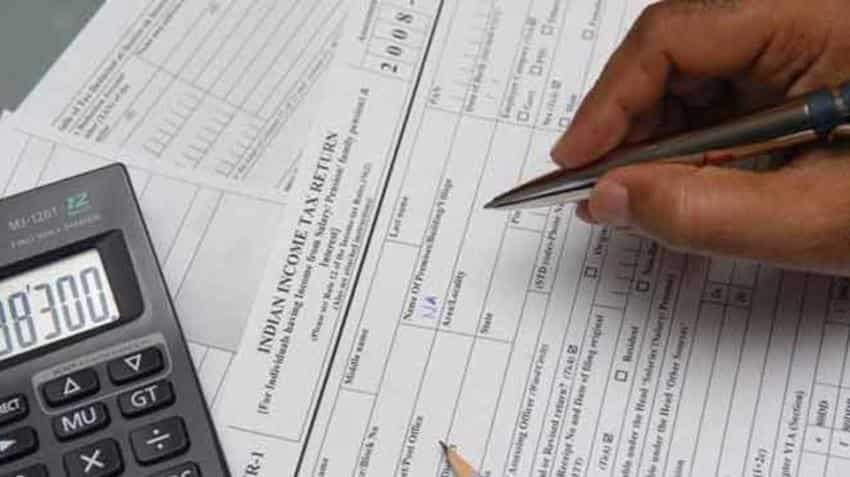 Central Board of Direct Taxes Chairman Sushil Chandra said that during FY 2017-18, 6.84 crore income tax returns were filed compared to 5.43 crore filed during FY 2016-17. Image source: PTI
India`s direct tax collections for FY 2017-18 at a net of Rs 9.95 lakh crore grew at 17.1 per cent over the previous fiscal, the government said on Monday. Finance Secretary Hasmukh Adhia said the collections had already exceeded the Budget Estimates (BE) figure. "The net direct tax collections represent 101.5 per cent of the Budget Estimates (Rs 9.8 lakh crore) and 99 per cent of the Revised Estimates (Rs 10.05 lakh crore)," the Finance Ministry said.  It said that the growth rate for net collections for Corporate Income Tax (CIT) was 17.1 per cent and for Personal Income Tax was 18.9 per cent. 
"However, it is reiterated that the aforesaid figures are as yet provisional and subject to change pending final collation of data of collections," an official statement said. Central Board of Direct Taxes Chairman Sushil Chandra said that during FY 2017-18, 6.84 crore income tax returns were filed compared to 5.43 crore filed during FY 2016-17, showing a growth of 26 per cent. 
"There has been a sustained increase in the number of returns filed in the last four financial years. As compared to 3.79 crore returns filed in FY 2013-14, the number of ITRs filed during FY 2017-18 (6.84 crore) has increased by 80.5 per cent," he said.  "The increase in total returns filed and new returns filed during FY 2017-18 is a result of sustained efforts made by the Income Tax Department in following up with potential non-filers through email, SMS, statutory notices and outreach programmes as well as through structural changes made in law and the government`s emphasis on widening of tax net," Chandra said.
Updated: Mon, Apr 02, 2018
08:11 pm
IANS