Digital India move! Quick Heal honcho Sanjay Katkar provides top 5 tips to protect your business from cyber threats
Digital India campaign in India has made Indian entrepreneurs more aware about cyber security that their firms require. Here are the top five majors to ensure cyber security.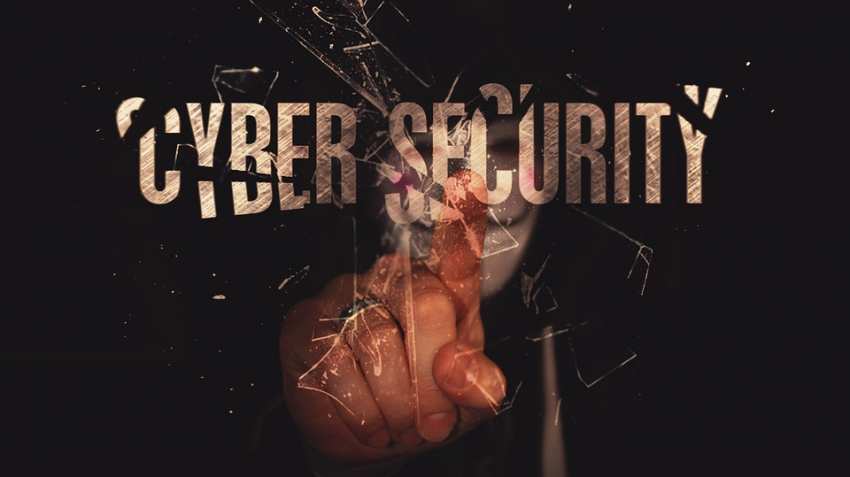 Cyber security is neither the job of company's SIO only nor it's now an integral part of the IT professional hired by the company. Photo: Pixabay
Updated: Thu, Apr 25, 2019
12:01 pm
New Delhi, ZeeBiz WebDesk
Digital India campaign in India has made Indian entrepreneurs more aware about cyber security that their firms require. It is no secret that fast-evolving technological advancements have redefined the global business landscape. More and more organisations are leveraging cutting-edge digital tools to improve their operations and boost productivity. The digitisation of systems – led by the BYOD work culture – has facilitated the growth of interconnectivity within and across organisations, allowing for more efficient and scalable workspaces and business processes. However, while growing interconnectivity within enterprise networks has no doubt made business operations more seamless and efficient, it has also exposed enterprises to cybercriminals. 
Speaking on the cyber security that a business firm requires in the age of Digital India Sanjay Katkar, Joint Managing Director and Chief Technology Officer at Quick Heal said, "Recent security breaches, both in India and on a global level, meaning that no enterprise can consider itself truly safe from new-age cybersecurity threats.
See Zee Business Live TV streaming below:
So what do enterprises do, in this case? Turn back the digital revolution and all the associated benefits to avoid these challenges? No, of course not. Going back is not an option. Moving forward into the future without compromising their networks and enterprises, however, requires organisations to reanalyse their approach to security."
1] Change in mindset
On cyber security challenge that needs for a top-down change in the enterprise approach, Katkar said, "One thing that clearly needs to change is the current mindset within the enterprise ecosystem. It must be acknowledged that cybersecurity is no longer just an IT concern; rather, it is rapidly becoming a major business challenge."
Katkar's warnings carry much weight as even a single breach can have a massive impact on the long-term prospects of an organisation. A 2018 modeling exercise conducted by the International Monetary Fund (IMF) estimates the aggregated annual financial loss due to cybercrimes to be anywhere in the region of $97 billion to $250 billion. Another research study estimates that cyber-attacks could end up wiping away around $750 billion in market capitalisation for the top 1,000 businesses in the ASEAN region.
2] Successful cyber security breach leads to business losses
With public awareness about cyber security also on the rise, any security breach can cause an erosion of market reputation and consumer trust – thus hampering the organisation's future growth opportunities.
But, the loss of revenue and business opportunity caused by an operational disruption isn't the only challenge that enterprises face today. Successful security breaches can also have a devastating impact on the sustainability and profitability of the victimised business. "Recent market research indicates that around 60 per cent of SMEs ends up shutting down their operations within six months of a successful cyber-attack. Even large organisations are not immune to this; a leading tech company has had to accelerate the closure of one of its business functions due to a data breach impacting 53 million users," said Katkar.
3] Change business dynamics
For enterprises to have a chance at defending themselves against a rapidly-evolving threat landscape, this dynamic needs to change – and urgently. Organisations must empower their CISOs and make them an integral part of business and strategic discussions. Any digital deployment, any business decision, should only be made after evaluating its potential security risks and identifying how those risks can be addressed. Doing so can allow organisations to keep pace with the larger technological landscape without compromising their digital security.
Technology, however, is just one part of it. Ensuring cybersecurity is not the job of CISOs alone, because, no matter how advanced security systems are, their efficacy depends on the awareness level of the human users sitting at enterprise endpoints. This means security must become a priority on top of the board, with the senior leadership team, and for employees at every rank. 
To do this, it is important to create greater awareness about the importance of secure business practices and cybersecurity across the entire organisation. The organisation culture needs to be changed. People need to be involved, processes need to be evolved, with cybersecurity in mind. Regular security-focussed initiatives must be deployed to educate, inform, and train everyone – from the C-suite executives to the junior-most employees – about the latest threats and the enterprise security solutions that can be deployed to defend against them. 
4] Adopt a multi-layered approach
To avoid any kind of breach in cyber security of the business, organisations should adopt a robust, multi-layered approach towards cybersecurity. Any node across the enterprise network – be it devices, endpoints, or users – can be a potential attack vector. The amount of data generated across an ever-evolving IT stack is too massive for human-only teams and conventional cybersecurity solutions to analyse through to detect threats.
"This is where AI (artificial intelligence) powered cybersecurity solutions step into the picture. Driven by cutting-edge technological capabilities, these solutions can churn through enterprise IT data in real-time to detect any possible threats or attacks on a near-instant basis, raise alerts, and help human experts contain and mitigate them. Enterprises can easily scale their cybersecurity operations up or down, as per the demand and can deliver greater security efficiency and accuracy," explained Katkar. 
5] Differentiate cyber security from IT
Proactive prevention and awareness are much better than cure, especially when it comes to cybersecurity in today's rapidly-digitising world. The absence of awareness and strong cybersecurity leaves enterprises vulnerable to organized cybercrimes and cyber frauds. They may end up compromising financial capital and sensitive business information, face the large-scale disruption of business operations, and lose market reputation and consumers. In the wake of policy regulations such as the EU-GDPR and the draft bill on data protection by the Srikrishna Committee, cybersecurity is no longer just another IT challenge – it has become an integral component of business operations and needs to be paid due attention to by senior business leaders.
Moreover, these solutions can enable security automation, thus helping enterprises combat common threats and attacks to ensure that human security experts remain free for more critical interventions.
Get Latest Business News, Stock Market Updates and Videos; Check your tax outgo through Income Tax Calculator and save money through our Personal Finance coverage. Check Business Breaking News Live on Zee Business Twitter and Facebook. Subscribe on YouTube.