Did you just buy a house and got cheated? Hit back hard, do this fast
The Consumer Protection Act, 1986, safeguards the interests of such consumers and deals with "deficiency in service" and "unfair trade practice"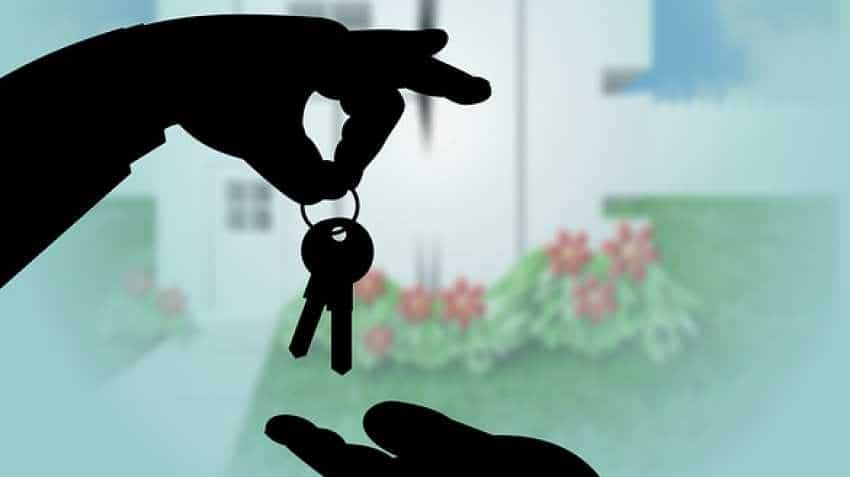 The government has started an online facility for filing consumer related complaints through the website www.nationalconsmerhelpline.in. Image source: Pixabay
You bought an expensive gown in a fancy package for your daughter's birthday. You come home and uncover the package only to find out that the box contains a defective gown.
Or you booked a flat in an adjoining upcoming building project as part of preparation for your son's marriage. You did an upfront down payment and later on made the remaining payments as per schedule. But you are yet to get possession of the house, almost one year down the line. You are now forced to run from pillar to post to get the possession of the flat, but to no avail.
You were rejected the claim for an insurance policy as you were unable to put forward your case in a proper manner. The insurer refused to release the insurance money without giving an explanation in detail. Now you don't know what to do and whom to contact
Consumer rights
If you have been in any of these situations or know of someone who has been, you are not alone. Most of us, as consumers, do not know our rights and that lands us in trouble. That is also why we end up losing money, time and energy. Most of us are also unaware that how we can get a refund or a replacement or for that matter a different product all together.
Watch this Zee Business video here:
The Consumer Protection Act, 1986 safeguards the interests of such consumers as mentioned above. It deals with "deficiency in service" and "unfair trade practice" under sections 2 (1) O and 2 (1) R. So, if you have been taken for a ride and delivered a damaged or wrong product, don't sit quiet.
Know the law
Section 2 (D) of the Consumer Protection Act defines the word consumer, said Advocate Purvi Shah of Purvi Shah and Associates.
"A person who buys or purchases products or services for some consideration which can be paid in part or full for his own personal use is called a consumer. The use of the product should not be for manufacturing or resale," she said.
The government has started an online facility for filing consumer related complaints through the website www.nationalconsmerhelpline.in.
There are three levels of consumer courts in India. The District Forum takes up the matters involving Rs 20 lakh only. You can go for an appeal in the State Commission if you are not content with the decision. The State Commission hears matters of more than Rs 20 lakh up to Rs 1 crore.
"The National Commission is the highest body of appeal in consumer cases, beyond which any appeal shall have to be filed in the Supreme Court of India," Shah said. You can approach National Commission if the case involves over Rs 1 crore value.
How you should raise the issue
There are two ways you can raise the matter. One, you either send a notice to the manufacturer or the party concerned and pursue the issue with them till the end or directly file a case at a consumer forum. In a state, every district has a district level consumer forum and there is one State Consumer Commission. Then there is a National Consumer Commission at national level. Mumbai has four district-level consumer forums.
Types of cases
According to Jehangir Gai, consumer activist, majority of the cases that come at consumer courts are from insurance and housing sectors.
Insurance: In insurance, cases are filed for wrong rejection of claims or rejection of claims on flimsy grounds. There are some cases that take up delay in processing of insurance claims.
"In most cases (in health insurance), it has come to the fore that the insurer tries to reject the claim by linking it up either with hypertension, diabetes or a pre-existing ailment," Gai pointed out.
Besides, the insurer makes an attempt to deduct a certain amount from the claims money. For example, if a policy holder had claimed Rs 36,000 for cataract surgery, he would not be given the full amount. "The insurer will give only Rs 24,000 saying that is reasonable amount," Gai said.
Housing: After insurance, housing is another sector that sees many consumer related grievances. One common complaint is that builders don't give possession of flats on time. Builders also fail to obtain occupancy certificate (OC) from the municipal corporation and allot flats to consumers. Builders force upon consumers escalation charges, sale of parking space without giving them a proper OC, according to Gai. "Giving possession without an OC is illegal," he said.
Often, builders may also force consumers to give an undertaking in writing that they will not hold builders responsible for the delay in possession; they have inspected the flats and have found all the fixtures in good quality. They have no grievance, regarding the quality of fixtures. "Builders have also been known to refuse to hand over the flats if consumers refuse to sign and give them the undertaking," Gai said.
Other examples
Banking is another big sector that sees many consumer related cases coming up at courts. In most cases consumer's complaint is that the bank is manipulating the rate of interest on the housing loan. There are also umpteen number of cases related to medical negligence that come up for hearing at various consumer courts.
How to file a consumer complaint
It is easy to pursue a case in a consumer forum. If you are the victim, you need to find out in which area or district the concerned company or the party has its operations. It is not necessary that you should file the case at a forum in your area of jurisdiction or simply where you live. You can either hire the services of a lawyer or argue the case yourself in the court. If the order was not in your favour you can go in for an appeal within 30 days of the order issued at the lower court.
Court fee
The court fee is also nominal, which you have to pay in demand draft issued in the name of the forum concerned. If you are filing a claim of more than Rs 5 lakh and up to Rs 10 lakh, you have to pay Rs 100 as court fee. If the claim is for Rs 10 -20 lakh, the court fee is Rs 200. For cases of above Rs 20 lakh up to Rs 50 lakh, the court fee is Rs 2,000. For the cases of above Rs 50 lakh and up to Rs 1 crore you will be charged Rs 4,000 as court fee. Over Rs 1 crore the court fee is Rs 5,000, which is highest.
Time taken for redressal
It depends upon the type of forum you are approaching and the backlog of cases presently being heard there. At state level forums, generally it takes three to six years for the redressal. At the district-level forums it could be resolved in three months.
KNOW YOUR RIGHTS
Court free for filing a consumer complaint is between Rs 100 and Rs 5,000 depending on the amount of claim  
Complainants can argue the case on their own or can hire services of a lawyer  
The three levels of consumer courts are District Forum - for matters up to Rs 20 lakh, state commission for matters of Rs 20 lakh and up to Rs 1 crore and National Commission if the matter is more than Rs 1 crore
This article was first published in DNA Money: Duped? Move consumer court for a nominal fee
Get Latest Business News, Stock Market Updates and Videos; Check your tax outgo through Income Tax Calculator and save money through our Personal Finance coverage. Check Business Breaking News Live on Zee Business Twitter and Facebook. Subscribe on YouTube.
Updated: Tue, Nov 13, 2018
11:08 am
ZeeBiz WebDesk