Declaration of Force Majeure in RERA: DECODED - Impact on real estate developers and homebuyers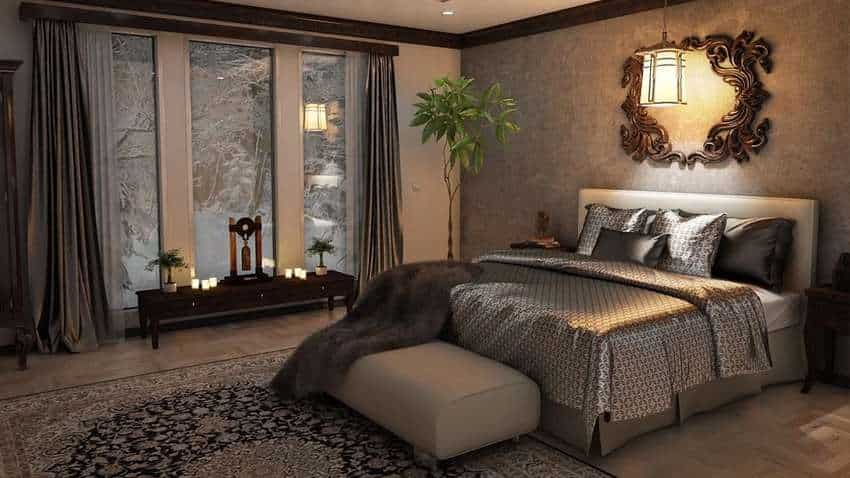 What is Force Majeure and how does this benefit developers? Pixabay photo.
Updated: Sun, Jun 28, 2020
02:39 pm
ZeeBiz WebDesk
On 13th May 2020, Ministry of Housing and Urban Affairs issued an advisory to Real Estate Regulatory Authority of all states and UTs regarding invoking of "Force Majeure" clause to extend period of registration of all real estate projects by six months. This was based on recommendations of second meeting on Central Advisory Council (CAC) on 29th April, which was attended by all stakeholders including representatives of Homebuyers, Developers, Real Estate agents, Financial institutions and State Govts under chairmanship of Hardeep Puri, Minister of State for Housing and Urban Development. Prior to issue of this advisory, states of UP, Gujarat, Maharashtra and Tamil Nadu, had already issued for extension of completion dates by 3-5 months. 
So, how declaration of Force Majeure in RERA will impact real estate sector amid Covid-19 pandemic? Will it benefit realtors and developers? And, most importantly, what kind of impact Force Majeure is it going to make on homebuyers?  Brig. (Retd.) Amit Kathpalia MRICS, Head - Product Development & Training, RICS South Asia, sheds some light on these important matters as he answers some of the most pertinent questions related to Force Majeure in RERA:-
What is Force Majeure and How does this benefit Developers?
Force Majeure literally translated means "Superior Force". Oxford dictionary defines Force Majeure as "an unexpected event that prevents someone from doing something written in a contract". Four main ingredients are necessary to classify an event as Force majeure.
· Event should not have been foreseeable at the time of entering into contract.
· Event must be beyond control of both parties.
· Event must make it impossible to perform the contract.
· Force Majeure clause must be included in the contract.
The entitlements and obligations of parties due to Force Majeure depend primarily upon what is written and implied in the contract.
Clause 6 of RERA 2016 specifies events constituting Force Majeure as war, flood, drought, fire, cyclone, earthquake or any other calamity caused by nature affecting the regular development of the real estate project. The clause entitles the regulatory authority to extend the registration by a maximum period of one year based upon application of the promoter. There is no doubt that coronavirus pandemic has worsened the state of the already stressed real estate industry due to lockdowns, reverse migration of labour and breakdown in supply chain of construction material. These would have invariably delayed project completion and made it unviable in case interest/penalty had been levied on the Developer as envisaged in RERA. Invoking of Force Majeure clause will benefit the developer by:
· Extending the period of registration by six months automatically with provision to extend by another three months based on discretion of regulatory authority.
· Waiver of fees for such extension.
· Time limit for compliances will be automatically extended till period of Force Majeure.
· Force Majeure period will be treated as "Moratorium period" for the purpose of calculating interest for delayed completion and possession. This has been extended to homebuyers also.
· Extension of dates of possession mentioned in registered agreements for sale and new registration of agreements for sale.
· Extension of dates for other compliances such as transfer of title.
Since RERA 2016 mentions only extension of registration due to Force Majeure, all other entitlements that flow from this, have to be specifically promulgated by the State Regulatory Authority. As on date, only MahaRERA has specifically and explicitly mentioned these entitlements. These entitlements will provide much needed relief to Developers to avoid interest and penalties and adequate time to restart and revitalize their projects.
Homebuyers
Most home buyers have accepted the inevitable delay due the pandemic and invoking of Force Majeure clause. However, many perceive that they have been left to face the "triple whammy" – delay in possession, payment of EMIs and rent and non- entitlement to tax relief due to delayed possession, while facing prospects of job losses and salary cuts. Home buyers demand is to consider restructuring of home loans to enable deferment of EMIs without additional interest burden, exit clause without penalty and case by case application of Force Majeure clause since many projects were, as it is, running delayed before the advent of the pandemic.
Making this a Win-Win
Declaration of Force Majeure and extension of Registration period, will, ultimately benefit both Developers and Home buyers since this will place the Developer in a better situation to complete the project, lessen the chances of a having a failed project and reduce the plethora of disputes which would have been difficult for RERA to handle. Some additional measures which can be easily implemented to provide relief to homebuyers are:
· Extend the time period for acquiring new house by 1-2 years for claiming Capital Gain relief under Section 54.
· Extend the time limit of five years for claiming deduction under Section 24.
Developers should make use of this opportunity to build trust with homebuyers by utilizing the extended period to speed up and complete the previously delayed projects and by providing or extending the "grace period" to home buyers for payment of next instalment. Many builders in UAE have unilaterally extended this "grace period" for home buyers from one to three months.
Declaration of Coronavirus pandemic as Force Majeure and extension of registration period in real estate projects, is likely to have implications on disputes in other infrastructure projects. Govt of India/concerned ministries may consider taking out comprehensive policy decisions for other infrastructure projects also.
Get Latest Business News, Stock Market Updates and Videos; Check your tax outgo through Income Tax Calculator and save money through our Personal Finance coverage. Check Business Breaking News Live on Zee Business Twitter and Facebook. Subscribe on YouTube.