Citizens, government must work closer than ever to usher in measurable change on achievement of SDGs
Though, India has made progress in the achievement of United Nations Sustainable Development Goals, the country needs to push with urgency in specific areas like poverty alleviation after the pandemic exacerbated the problem Sudha Srinivasan, CEO of The/Nudge Centre for Social Innovation said in conversation with Zee Business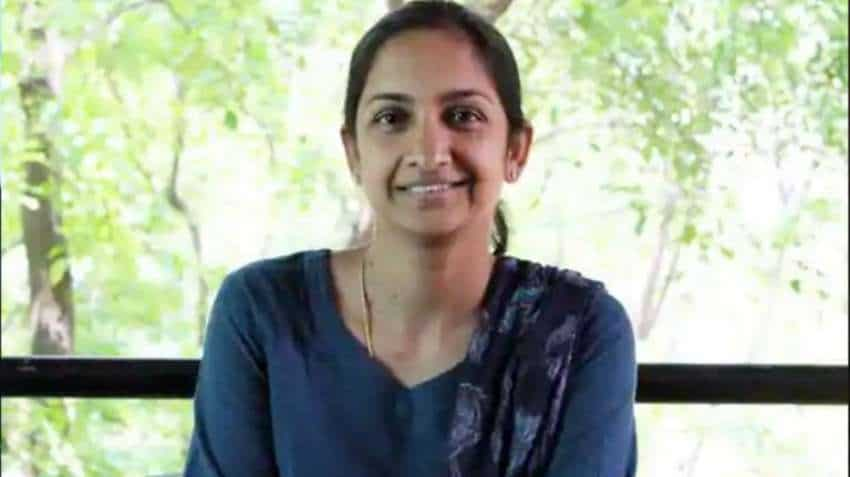 Sudha Srinivasan, CEO at The/Nudge Centre for Social Innovation talks about the developmental challenges India faces, and how these can be tackled
Covid 19 pandemic has especially hit the poorer workers across the world because of restrictions on activity to combat the deadly virus, widening the gap further between the rich and poor. In September 2015, 193 countries joined hands to adopt United Nations Sustainable Development Goals- to end all forms of poverty, bridge inequality and tackle climate change by 2030 among others. Though, India has made progress in the achievement of these global goals, but the country needs to push with urgency in specific areas like poverty alleviation after the pandemic exacerbated the problem. In a conversation with Zee Business, Sudha Srinivasan, CEO of The/Nudge Centre for Social Innovation, talks about the developmental challenges the country faces, and how these can be tackled. She also delves into the challenge of attracting top quality talent to address the need for rapid development in the country.
See Zee Business Live TV Streaming Below:
Zee Business: How has India progressed in achieving Sustainable Development Goals? What additional efforts are required towards the achievement of these goals?
Sudha Srinivasan: Unlike with the Millennium Development Goals a decade ago, India has made sincere efforts towards attaining the Sustainable Development Goals. With NITI Aayog overseeing the strategy and implementation of the SDG India roadmap, and the committed efforts of the states, India has made steady progress in several critical areas. However, in areas like reduction of poverty and inequality, we are far from the striking range - putting the world at risk of missing these goals. Our poor performance in these areas also reflects in our Human Development Index scores, where we are ranked 131 globally. 
With less than a decade left to achieve these daunting goals, we need to push into a higher gear to improve quality of life for the last billion Indians at the base of the pyramid and get quantum jumps in our scores for no poverty, no hunger, decent work, and reduced inequality, including gender inequality. It will take deliberate policy and decisive action to get back on track. 
This is easier said than done. Government spending on welfare and human development is among the lowest in the world; much of our budgetary allocations still go to infrastructure where there is pressure to catch up with other developing countries. We therefore need to make every rupee of public funding go farther, by increasing both effectiveness and efficiency of government programs. 
The Indian Administrative Fellowship was born in the midst of the pandemic, out of the realization that now is the time to nudge India's immense human capital to work for public good. The fellowship is a program for senior professionals from corporate India to work with visionary bureaucrats and drive large-scale government initiatives to achieve sustainable development. Our inaugural cohort will serve under the guidance of Principal Secretaries in various departments of the Government of Karnataka on programs of strategic importance in Panchayat Raj, rural water security, statistics and planning, administrative reforms, horticulture, agriculture, skill development and e-governance, among others, impacting millions of lives.
The government and its citizens need to work closer than ever to usher in measurable change on SDGs on a large scale, and the Indian Administrative Fellowship offers a platform for the country's top talent to play a key role in this important mission.
Zee Business: What support do civil society organizations expect from the Union Government, particularly from the Union Finance Ministry? Is it fair for civil society organizations to burden the government at a time when the latter is faced with a resource crunch owing to the pandemic?
Sudha Srinivasan: Civil society organizations have always played an important part in India's development. They have eased the shock of the pandemic on a large section of our population. India's nonprofit sector aided in last mile delivery of relief during the pandemic and continues to be the driving force in ensuring that those worst affected on the livelihood front are able to bounce back. The Union Finance Ministry has acknowledged and recognized these contributions. However, there is much to be done to increase the ease of doing good. 
The nonprofit sector operates in a regulatory environment that limits its ability to achieve meaningful scale - which is why we are a country with the largest number of NGOs per capita, but not a single one in the top 100 worldwide. In the absence of visibility to risk capital that allows nonprofits to innovate, the sector is losing out the startup boom that every other sector has benefited from. This has resulted in slower adoption of technology, and lost opportunities to address problems of basic human needs - such as hunger and malnutrition, immunization and basic healthcare, sanitation, etc. with a sense of urgency. Solutions for the bottom quarter million Indians can outpace the growth of these problems only if the nonprofit sector is able to attract talent - and that requires regulatory reforms and policy changes that enable nonprofits to take risks, innovate and be audacious in their ambition for scale. India's development goals can only be achieved if large number of capable professionals make it their life's work - and that requires a robust and vibrant nonprofit ecosystem. Our policies need to stimulate the sector and enable it to thrive, so that it can serve its purpose of extending the benefits of development to every Indian who is currently left behind. 
Zee Business: There is a lot of talk about agri-tech coming to the rescue of the Indian small farmer. How can agri-tech improve the condition of small and marginal farmers when most of the innovation remains rather inaccessible to them?
Sudha Srinivasan: There has been a remarkable growth in the agritech sector in the last decade. What remains a gap is innovation that puts the small and marginal farmers at the centre. Since the Prime Minister's clarion call to double farmer's income, the focus has shifted from merely improving agricultural productivity, to improving the livelihood for the producer. Agritech has a big role to play in empowering the farmer to achieve greater profitability through lower cost of farm inputs, affordable capital that reduces dependence on informal loans, better decision support, improved farm practices, access to better markets, higher price realization through better warehousing and storage, etc. There is also immense untapped potential in near-farm industries such as food processing and management of farm waste - that can help youth in farming communities to flourish as entrepreneurs, going beyond activities of primary production. 
In all these opportunities, technology plays a key role, often behind the scenes, without requiring the farmer to use devices currently out of their reach. The best agritech startups realize that it is often not an app that is required - but a business model innovation enabled by technology that redistributes both risk and value, equitably across the supply chain. Solutions using AI for crop monitoring and quality control, precision tech, warehousing receipt solutions, efficient transportation etc. can reach the small farmer even if they are on the other side of the digital divide. 
Zee Business: What is The Nudge CSI doing to increase accessibility to innovation for the Indian small farmer?
Sudha Srinivasan: We see our role as a catalyst that draws talent, capital, and public attention to some of India's most pressing developmental challenges. The inaugural challenge of our inducement Prize platform - the Cisco Agri Challenge, in partnership with Cisco and the Office of the Principal Scientific Adviser, Government of India aims to spark farmer-centric innovations with 10Mn lives potential. 
We are currently evaluating the Top 100 contestants of the Cisco Agri Challenge with the help of eminent experts like Mr. Ashok Dalwai (CEO, Double Farmer Income Committee, GoI), Dr. Kalpana Sastry (CEO, Aghub, PJTSAU, Mr. Hemendra Mathur (Bharat Innovation Fund) and several others. The Top 20-25 contestants chosen from this round will implement their solutions on the ground over the next 12 months. The Grand Jury will select winners with 10Mn lives' potential in Feb/March 2021. 
As much as this is a quest for disruptive innovations that will win a Rs. 2 Cr Prize as grants, our objective is also to bring together key players who can accelerate the startup journey of entrepreneurs who are motivated not by mere valuations and personal gain, but by the desire to make agriculture viable for the small Indian farmer. We are very fortunate to be joined by some of the world's leading institutions in this journey: In academia - IIM Bangalore NSRCEL, Wageningen University and Research, Netherlands, University of Purdue etc.; among Impact funds - Omnivore, Ankur Capital, Bharat Innovation Fund, Menterra, Villgro, Deshpande Startups, Upaya etc.; and 'go to market' enablers from Ag hubs and incubators from across the country. Together, this network of allies will enable contestants to cover several years of distance, and gain access to significant funding during the course of the challenge. Success if this momentum for innovation with a purpose continues and brings vibrancy to Indian agriculture.
Get Latest Business News, Stock Market Updates and Videos; Check your tax outgo through Income Tax Calculator and save money through our Personal Finance coverage. Check Business Breaking News Live on Zee Business Twitter and Facebook. Subscribe on YouTube.
Updated: Fri, Mar 19, 2021
06:38 pm
New Delhi, ZeeBiz WebDesk