CEA Arvind Subramanian pitches for radical reforms in banking sector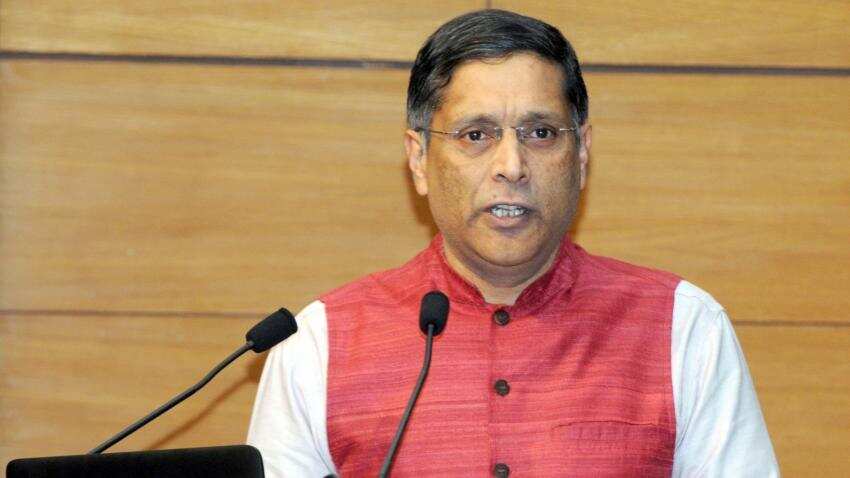 Arvind Subramanian noted that India cannot grow solely based on domestic demand. Image source: IANS
Pitching for radical reforms in the banking sector, Chief Economic Adviser (CEA) Arvind Subramanian today said that time has come for rethinking on the ownership of public sector banks (PSBs) in India. Subramanian also regretted that recent banking frauds, including the one at Punjab National Bank (PNB), have resulted in a set back to efforts being made to resolve the bad loan problem under the Insolvency and Bankruptcy Code (IBC).
"I think we are now coming more and more to the view that if you want this problem (spate of frauds in PSBs) not to recur in the future, then we can't throw money in a black hole. "My own strong view is that we need to rethink on public sector ownership of banks," he said while interacting with the students of Delhi School of Economics (DSE).
Subramanian said that going forward, "We need to have radical agenda for reform of the banking sector if we want these things not happen in future."   
The CEA said that to address the twin balance sheet challenge, the government had taken two very important steps- the IBC process for cleaning up of corporate balance sheet and the recapitalisation of banks.
"But I think, to be honest, all those efforts received set back due to all the news (banking frauds) that happened recently," Subramanian said, adding that India needs a fresh round of measures to overcome twin balance sheet challenges.
Asked to comment on recent statement made by Nobel laureate Paul Krugman about lack of manufacturing jobs in India, the CEA admitted that it is true that the country missed manufacturing bus 25-30 years ago.
"But if you look at the world of future. I am not sure whether manufacturing sector will be same employment generator as it was in the past,"Subramanian said, adding that sectors like construction, agriculture and services can be more employment generators in changing scenario.
Subramanian noted that India cannot grow solely based on domestic demand.
"In the post war period of 70 years, no country has grown 8-10 per cent for 30-40 years based on internal demand. India could be exceptional but history is against India," he argued.  
 
Updated: Fri, Mar 23, 2018
09:33 am
PTI