Buying cheap imported cosmetic products? You are in big trouble
Rising demand for deeply discounted cosmetic products is leading to a spurt in fake items, many with import tags, which not only violate intellectual property rights but also pose serious health risks, warn industry players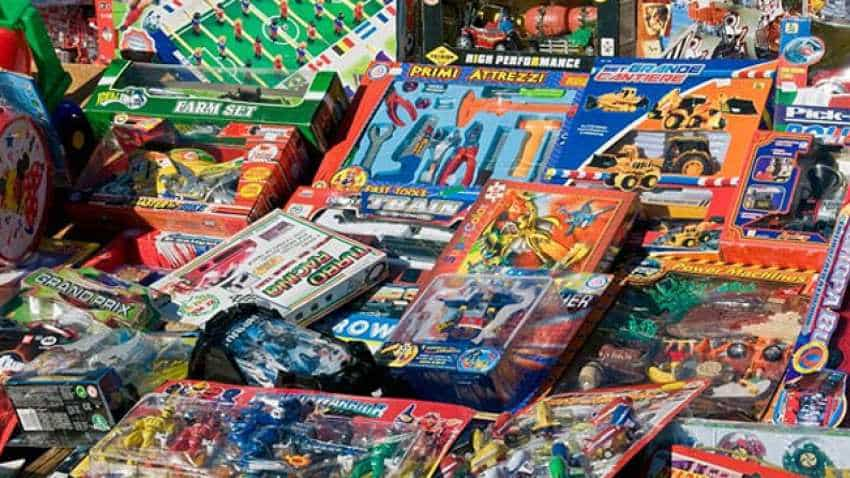 Amid rising disposable income, especially among the younger generation, and increasing penchant for grooming products, the market for cosmetics is a lucrative one. Image source: zeenews
Rising demand for deeply discounted cosmetic products is leading to a spurt in fake items, many with import tags, which not only violate intellectual property rights but also pose serious health risks, warn industry players. Amid rising disposable income, especially among the younger generation, and increasing penchant for grooming products, the market for cosmetics is a lucrative one. On the flipside, the grey market for cosmetic products too is estimated to be worth millions of dollars.
"The grey market products bring 'brand dilution' with them. These products attract unsuspecting customers because of the import tag and pricing. Due to heavy discounts, pricing becomes a decisive factor for buying grey market products," beauty products major L'Oreal India's Legal Head and Company Secretary P L Sharma told PTI. A Hindustan Unilever Ltd (HUL) spokesperson said, "The industry will benefit immensely if the government takes steps to refine certain rough edges in the regulations to help curb IP (intellectual property) violations."
According to the spokesperson, the government could augment enforcement mechanism by reviewing and amending existing laws, wherever necessary, to remove anomalies that hinder effective actions by right holders and facilitate ease of doing business. "It should also consider introducing stringent laws to deal with newer violations in a technologically advanced environment,? the spokesperson added.
Satish Thipsay, who is a director at All India Cosmetics Manufacturers Association (AICMA), claimed that most of the spurious cosmetic products are either in Delhi or Mumbai. He also claimed that grey market has increased on the back of customers as well as shopkeepers looking for products at high discounts. Mumbai-based AICMA has around 150 active members. 
Sharma also said that majority of fake cosmetic products are coming from China while a small percentage of them are manufactured locally. Former AICMA President Kajal Anand wondered why there cannot be more manufacturing of cosmetic products in the country. "There are a lot of small scale Indian companies which are manufacturing very good products. It is not necessary that big companies only make good products or a cosmetic product worth thousands of rupees is safe. People have in mind that higher the cost higher the quality," she noted.
Watch this Zee Business video here:
Healthcare experts opined that use of fake cosmetic products can have hazardous health impacts. "Using fake cosmetic products can sensitise your skin and when exposed to the sun, it can cause skin problems like contact dermatitis and irritant dermatitis (if the amount of chemical is more than normal). "Such chemicals block the skin pores which can lead to acne, continuous use can lead to premature ageing also," senior consultant at Department of Dermatology at Fortis Hospital Naresh Bhargava said.
He also said heavy metals like zinc and lead are present in most of the cosmetics in little amount but when added in excess, they can cause damage to the whole body. Industry players, including L'Oreal India and HUL, conduct consumer education and government advocacy programmes as part of efforts to deal with the counterfeit market. HUL and L'Or?al India said they take prompt action whenever their IP rights are violated by third parties and are also educating and training school students through conducting awareness programmes to control the issues like grey market and counterfeit imports.
Human rights activist Lubna Sayed Qadri said fake products impact the health of women in the long run. Generally, people do not really check whether a cosmetic product is safe or not because "we think that somehow it has been labelled safe and that is why it is in the market". 
 
Updated: Sun, Jul 15, 2018
05:29 pm
PTI