Bill introduced in US Senate to elevate India defence ties like NATO and Israel
The legislation, a similar version of the bill was introduced in the House of Representatives in March, institutionalises the US government's focus on the US-India security relationship while sending a powerful signal to India that the US is a reliable and dependable defence partner.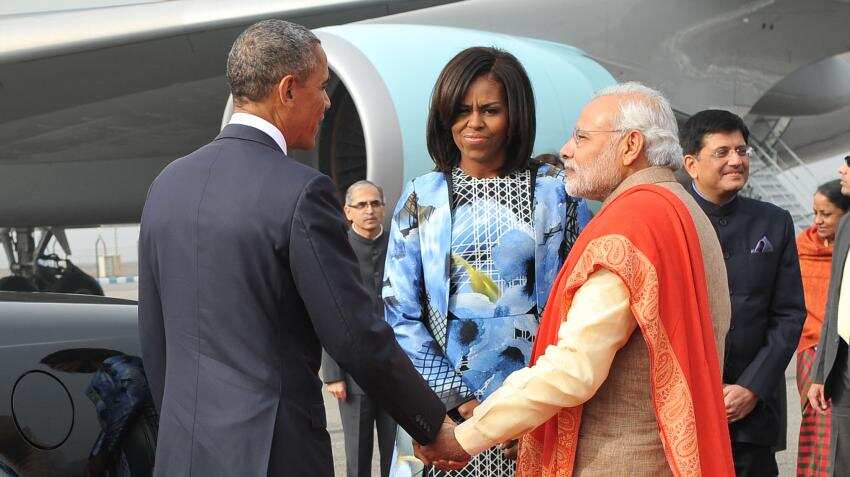 President Barack Obama of United States of America arrives in New Delhi on his State visit to India. In Pic: Prime Minister receives President Obama on his arrival in New Delhi. (January 25, 2015). Photo Courtesy: Ashish Maitra/Photo Division.