Big blow to Dr Reddy's over opioid addiction treatment block in US; share price tanks a whopping 11%
Analysts at Jefferies believe injunction is a negative surprise for Dr Reddy's and risks for FY20-22 EPS estimates have increased after the ruling. retain "underperform", cuts TP to 1,850 rupees from 1,910 rupees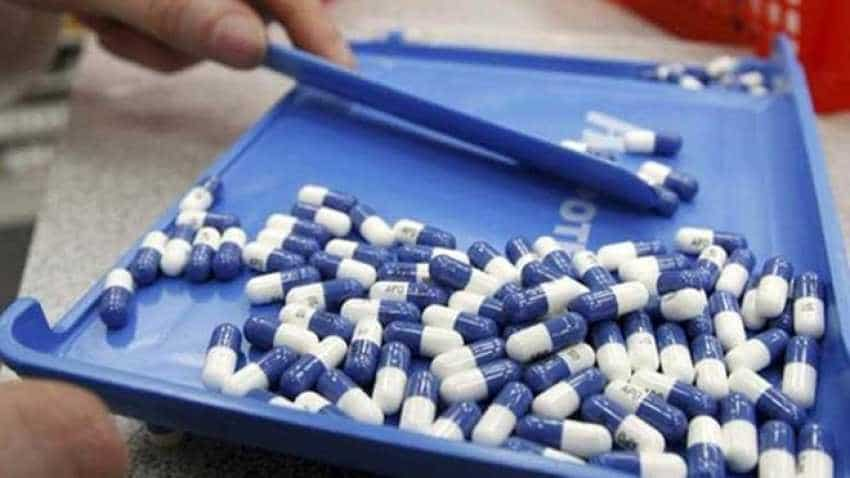 Dr Reddy's share price tanked a whopping 9 per cent to Rs 2097.70 on the BSE. Image source: PTI
Dr Reddy's share price tanked over 11 per cent on Monday after a US court on Friday granted Indivior a preliminary injunction blocking Dr Reddy's from selling generic versions of the British drugmaker's opioid addiction treatment in the United States.
Reacting to the news, the stock tanked a whopping 9 per cent to Rs 2097.70 on the BSE, and 11 per cent to Rs 2,070 on the BSE. 
Meanwhile, Dr Reddy's on Monday said the company disagrees with the court's decision, and will vigorously appeal it. 
"Dr Reddy's Laboratories along with its subsidiaries today announced its intent to appeal the decision made by the US District Court for the District of New Jersey in a preliminary injunction hearing with respect to further sales and commercialization of Dr Reddy's Buprenorphine and Naloxone Sublingual Film within the United States," Dr Reddy's said in a filing to BSE. 
Global brokerage Nomura, however, retained its 'buy' rating on Dr Reddy's with a target price of Rs 2,704. "Injunction would adversely impact Dr Reddy's as company would have to await an Appeals Court's decision. By that time, more competitors could gain approval," it said. 
Analysts at Jefferies believe injunction is a negative surprise for Dr Reddy's and risks for FY20-22 EPS estimates have increased after the ruling. retain "underperform", cuts TP to 1,850 rupees from 1,910 rupees
It added that injunction also raises concerns on company winning '305 patent case which will impact FY20/21 EPS for which Suboxone contributes more than Rs 20 in their estimates. Jefferies retained its 'underperform' rating, cutting target price to Rs 1,850 from Rs 1,910 earlier.  
Indivior, a maker of opioid addiction treatments spun-off from Reckitt Benckiser in 2014, has been involved in a number of legal battles with generic drugmakers over their versions of its Suboxone Film.
WATCH ZEE BUSINESS VIDEO HERE
Indivior got a temporary restraining order against Dr Reddy's in June, but the British firm saw the impact from a generic in the market as Suboxone's market share dropped rapidly by 2.5 per cent to 52 per cent.
Indivior on Friday said the restrictions of the previous restraining order remain in place, preventing Dr Reddy's from selling or importing its generic buprenorphine/naloxone sublingual film product.
Dr. Reddy`s and U.S.-based Mylan NV got approval from the Food and Drug Administration (FDA) last month to sell versions of Indivior's bestselling opioid addiction treatment, which followed an immediate generic launch by the Indian firm in June. 
Friday's court ruling prevents Dr. Reddy from re-launching its generic product until the patent litigation is concluded or until the company prevails on an appeal of the injunction. 
(With inputs from Reuters)
Updated: Mon, Jul 16, 2018
11:46 am
ZeeBiz WebDesk