Bank ATM problems? New Rs 100, Rs 200 notes may well hit you on your next trip
As on July 13, India's currency-in-circulation (CIC) stood at Rs 19.57 lakh crore compared to CIC of Rs 10.55 lakh crore in the beginning of December 2016.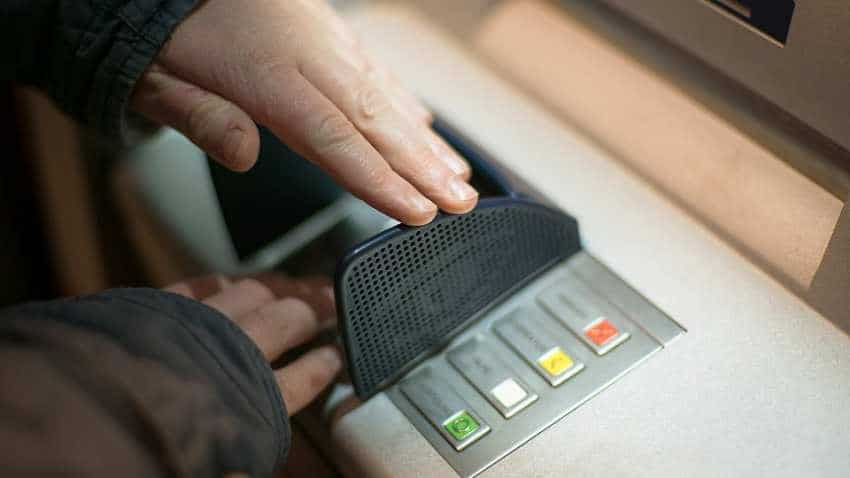 Representational Image: Photo: Pixabay
Updated: Wed, Jul 25, 2018
12:41 pm
Mumbai, ZeeBiz WebDesk
There are days that, much to your frustration, when you rush to yur bank ATM to withdraw cash, there is a seedy little sign hanging on the doors announcing 'Out of Cash'. Then you sprint to an ATM of a different bank and, no surprises, run into a queue! If you look closely ATMs in India have still not recovered from the effects of demonetisation. This is despite India reaching the remonetisation level a long time ago.
 
What could possibly impact ATMs when everything is going fine with India's currency-in-circulation (CIC). To cut a long story short, it is the introduction of new currency notes, which began at the time of demonetisation and is still continuing and and what is worse, it is expected to continue for quite some time. How did it began understand closely. 
As on July 13, India's CIC stood at Rs 19.57 lakh crore compared to CIC of Rs 10.55 lakh crore in the beginning of December 2016. India's CIC was as lowest at Rs 8.98 lakh crore but picked up momentum since then as by end of March 2017 it stood at Rs 13.13 lakh crore and further to Rs 18.30 lakh crore by end of March 2018. 
This simply indicates India is not seeing any cash shortages. But bank ATMs still run dry! 
The entry of new high denomination notes Rs 500 and Rs 2000 was a clear indication the transformation of entire currency chest. Several factors hinted at this. 
First RBI introduced new Rs 200 to fill the gap between Rs 100 and Rs 500 in the month of August 2017. The similarities between Rs 500 and Rs 2000 notes are clear indication as to why RBI had to give makeover to small denomination notes like Rs 10, Rs 50 and now Rs 100. 
The noteworthy thing is that most people are looking at withdrawing small denomination notes from bank ATMs and not the larger ones for their daily needs.   
Apart from color, motif and numeral almost everything is same between Rs 10, Rs 50, Rs 100, Rs 200, Rs 500 and Rs 2000. 
From above one can also expect a makeover of the Rs 20 banknote because that's the only currency left without changes.
To give sleepless nights to bank ATM operators, many reports have even stated RBI may soon think of bringing back Rs 1000 notes! Why? Because there is a huge gap between Rs 500 and Rs 2000. 
Loney Antony, MD of Hitachi Payment Services, a firm that runs and manages bank ATMs said in The Quartz report earlier, "This presents new complications because there is a discrepancy between the various denominations, sizes, and the number of trays."
Antony added, "Moreover, we haven't even finished re-calibrating all the machines to adjust for the new Rs 200 notes, so this will be another challenge and will require a great deal of planning." 
The newly announced Rs 100 notes, have already threatened ATM operators operations. They have even stated that, to install the new Rs 100 will take at least 12 months time and will cost about Rs 1 billion. 
There are more then 2 lakh ATMs in India, and a recent report presented in Lok Sabha revealed that 74% of PSBs ATMs are running on outdated version. This also means ATM operators will have to begin from first step when it comes to accepting new notes. 
Generally what happens is that, ATMs have four cassettes installed in their machine. Things are well with an ATM when currencies are sorted accurately. ATMs currently dispense old Rs 100 and the new Rs 200, Rs 500 and Rs 2,000. 
So, what does really happen?  In a bank ATM one tray packs Rs 2000, another Rs 500 and then Rs 100 and Rs 200. Now, if there are so many currencies of different sizes then ATM settings don't match with the new notes. This means they can't be fully loaded as each currency has a particular setting installed in a ATM machine.  So, when a new note is introduced, it sends the system into a tailspin as it can't fit anywhere. 
Get Latest Business News, Stock Market Updates and Videos; Check your tax outgo through Income Tax Calculator and save money through our Personal Finance coverage. Check Business Breaking News Live on Zee Business Twitter and Facebook. Subscribe on YouTube.